Pixel By Hand Blog
Information focused on eCommerce product image editing & post-production
17 Best Shoe Photography Ideas to Style Your Shoot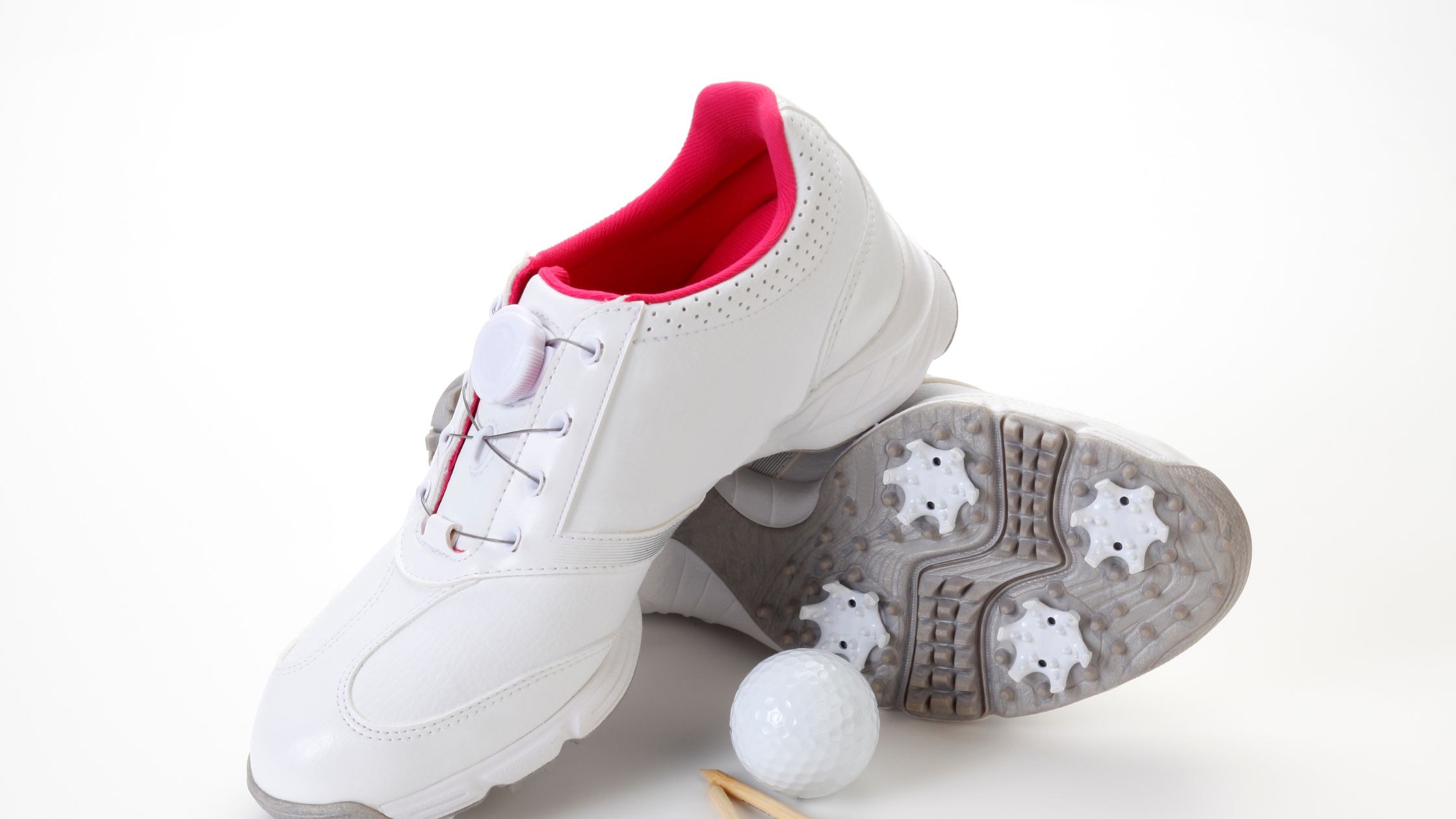 If you're an online shoe retailer, product photography is key to driving conversions and generating sales. But if you're new to shoe photography, it can be tricky to know how to style your shoot to make your products look their best.
Here are 17 ideas for how to style your shoe photos, whether you're shooting flats, heels, or sneakers:
1. Plan and Research Before Shooting
Before you start product photography, the most important thing to do is plan and research thoroughly. It's essential that you have a clear idea of each step involved in the process so that your photos turn out exactly as you want them to. Researching doesn't mean sitting at a desk for hours; it means being efficient with your time so that you get the information you need.
Before you start, clearly define what your goals are and research the necessary steps to achieve them such as camera settings, lighting, background, angles, etc. You should also ask yourself some questions like how many pairs of shoes you need to shoot, colors needed, etc.
2. Be Intelligent in Select Your Location
Where you take pictures of shoes is very important if you want them to turn out well. To get the best results, it's best to shoot outdoors because natural lighting gives a more accurate representation of the footwear.
Since footwear is a product that needs the right lighting, it can be difficult to get good indoor shots. You have to make sure the light is evenly distributed while shooting indoors.
Furthermore, if you're taking pictures of shoes indoors, don't put them on a shiny surface. The light reflection and shadow will disrupt the product image.
3. Use a White Background
The background color is essential to getting the best results from your product photos. Choose a white background when photographing shoes to bring out their color.
A white background not only helps keep the shoes' colors intact but also allows the focus to be on the shoes in the photography. This is true regardless of the model, props, and other factors. Also, avoid using a stuffed or cluttered background as this can take away from the appeal of the shoes themselves.
However, if you've already shot your products against a colored background, don't worry! You can actually have those images edited and get the background removed or changed to white with a clipping path service like Pixel by Hand. We can take your photos and make them look like they were shot on a white background, no matter what the original background color was.
4. Don't Do Flat Lay Photography
If you want to make your photos of shoes look more interesting and dynamic, don't lay them flat. When you lay shoes down instead of displaying them properly, it makes the details harder to see and potential customers are less likely to be interested. The colors also appear unappealing when not displayed well.
If your display is not up to the client's standards, they are less likely to buy shoes from you, which will cost you money.
5. Hire a Model to Showcase Your Shoes
Your potential customers are always visualizing how they will look before buying any product, footwear included. To captivate them online, you need to show your shoes as if they're being worn by a person. You can even create the illusion that someone is wearing them. A professional photo retouching service provider can help you do this effectively.
A model will help you show the shoes from different angles, and you can also use props to make the photos more eye-catching. You can even style the models' hair and clothes to complement the footwear and make the whole look come together.
6. Use Proper Lighting to Focus
Proper lighting can help set the mood and make a room feel more inviting, but it also has immense effects on how we focus. While glare from overhead fluorescent lights may be one of the most commonly cited productivity killers in modern offices, poorly placed task lamps are often just as guilty when it comes to disrupting our concentration.
Use natural lighting whenever possible, as dark lighting can cast shadows that make it difficult to show the footwear off properly. Sunlight can negatively affect your photo, so try to avoid having the light fall directly on your set. You can use a lightbox or three lamps placed around the perimeter of your subject for better lighting.
7. It's Important to Pay Attention to the Small Details
Although photographers often use soft focus to make their shots more creative, we don't recommend using it for product photography. Customers usually want to see a clear product image before purchasing it.
When photographing shoes, focus on the finer details like laces, stitching, and soles. People usually look at these when shopping for shoes online, so you want to make sure they're visible in your photos.
8. Get Shots from a Variety of Angles to Create more Interesting Photos
You always have to think about the client's mindset when it comes to online sales or displaying products in general. Customers want to be able to view shoes from different angles before making a purchase. They can't make a decision about whether or not to buy simply by looking at the product from one perspective.
Many product photographers make the mistake of taking photos of shoes from one angle, which doesn't show the shoes off completely. Be sure to take photos from various angles so potential customers can get a good idea of what they're buying.
9. Unleash your Creativity!
Product photographers can truly show off their creativity by thinking outside the box. You can try adding reflections to your shots. If you want to add some reflections, simply place your shoes in a slightly elevated position and pour water down the length of the shoe. Doing so will create a reflective surface for taking pictures.
You can also try using different textures and backgrounds to make your photos more interesting. Just remember to keep the focus on the shoes themselves.
10. Use an Experienced Model for Your Shoe Photography
If you want to make your footwear photography look more professional, a styled photoshoot with a model is the best way to go. A model displaying a product creates excitement in potential buyers to purchase the item.
It's not easy to sell footwear online. You have to show customers the shoes in a way that makes them confident they'll look good wearing them. This is where hiring a model comes in as it provides the feeling of how a person will look while wearing the shoes.
A good model will know how to pose and style the shoes in a way that makes them look their best. If you're not experienced in working with models, we recommend hiring a professional photographer who is.
11. Push Your Best Shoe Products Out There
While you are going to take photos of multiple shoes for making photo collages, you should keep the shoes that will show best in your final product at the front. Customers will naturally gravitate towards the front products in a collage. If you have brightly colored shoes, make sure to place them closer to the frame—nearer images are more likely to capture customers' attention.
12. Avoid Disrupting the Frame
While taking shoe photos, keep the product image clear and free from clutter. Keep the subject matter central in the frame, but make sure not to include too much negative space. Remove any irrelevant elements from the shot.
Only include relevant props in your product photos that will not take away from the intent of your brand. Online store product images are often poor quality and fail to capture potential customers' attention. This leaves them feeling uninterested and unenthused about the product.
13. Leverage Day Light
Good lighting is essential for product photography if you want to make your products appealing to customers. The right light can make a shoe photo look glossy and glamorous, while bad lighting will damage the photograph's purpose.
For taking shoe photos, we recommend using natural light. You can take advantage of daylight by photographing near a window or outdoors. If you're shooting indoors, turn off artificial lights and open the curtains to let in as much natural light as possible.
14. Focus on the Right Area of the Shoe
Keep your product focused so the customer can get all the details. Images with soft focus may look artistic, but they won't give potential buyers enough information about the item. Try to take full-focus pictures so viewers can see everything clearly. Use a higher aperture on your camera.
15. Add Reflection Shadow
Adding reflection shadows can make your shoe photos look more artsy and sophisticated. You can use Photoshop to create shadow effects, but if you want the shadows to appear in the photo during the shoot, we suggest taking the pictures from atop a glass surface.
You can use a mirror to create the illusion of more water, or if you are thinking outside the box, keep some water just beneath the product. Outdoor photo shoots will have natural lighting effects due to the shadows cast by the sun.
16. Create a Story
Take your product photos to the next level by incorporating a concept or story. For example, if you are taking pictures of shoes for a sports store, use an athlete as your model. If you want to sell walking shoes, use someone who looks like they love hiking or walks regularly. The options are endless! But always try to choose somebody in the related field for authenticity purposes.
Create a story related to an infamous event with that model, and take pictures of the shoes or make brand-promoting videos. If you want to shoot amazing photos, look at the work of accomplished photographers and videographers for inspiration, then create your own story.
17. Get 360˚ Shoe Photos
3D or 360˚ photography is one of the latest trends, and it's especially useful for small product photos such as shoes or jewelry. It provides shoppers with detailed views of products before they make a purchase.
This is an excellent way to show off your product from every angle and allow potential buyers to see the shoes from all sides. To get started, you'll need a 360˚ camera rig. You can either buy one or rent one from a local photography store. Once your rig is set up, take pictures of your shoes from all angles.
Let's transform your product images!
Get started with a Free Trial of our product photo retouching service or if you have any questions simply click Ask A Question to get started.
Shoe Photo Editing and Retouching Tips
It takes more than great photography to make a sale, especially when you're in the business of selling products online. Once you have taken your photos, it is time to edit them to ensure they are perfect before adding them to your store.
Color Correction
The first step in editing your shoe photos is to fix the color. If the colors in your photo are off, it will be difficult for potential buyers to see the shoes accurately. To fix this, you'll need to use a color correction tool.
Many color correction tools are available, but we recommend using Adobe Lightroom. This is our preferred editing tool as it offers a wide range of color correction presets that can be applied with just a few clicks. Not to mention, our editing team has mastered their craft using Adobe software. We're confident in their abilities to take your shoe photography from "blah" to "wow!"
Retouching is the process of fixing imperfections in a photo. This can be anything from removing stray hair to fixing scuffed shoes. With shoes and other footwear, retouching means making the product look as perfect as possible.
There are a few different ways to approach retouching, but we recommend using the "frequency separation" method. This involves separating the image into two layers: one for the color and one for the texture. By editing these two layers separately, you can make changes without affecting the other.
This may sound like a lot of work, but our editing team is experts in this method and can have your photos retouched in no time. Plus, we always send you a before-and-after so you can see the amazing transformation for yourself!
We know our way around fixing imperfections without making the photo look fake. We understand that potential buyers want to see accurate product photos but don't want to see every imperfection. We will perfect your photos until they look natural yet still polished.
In some cases, you may need to remove the background from your photo entirely. This is common when taking photos of products on a white background. Especially if you're working with eCommerce platforms like Amazon, Shopify, eBay, Wish, etc. These platforms have strict requirements for product photos, one of which is a white background.
If you're not sure how to remove the background from your photos, our team can help. We have experience with all types of background removal, from plain white backgrounds to more complex images. We will make sure that your product photos meet the platform requirements so that you can list
Background removal can be a tricky process, especially if you're working with shoes and footwear. It has details like laces, shoelaces, and other elements that need to be removed without affecting the quality of the photo. But don't worry. Our image editors have the experience and expertise to work on your shoe photography.
Since we've worked with hundreds of eCommerce brands in the past, removing the background from your photos without compromising the quality of the image is just a breeze.
Image Resizing and Cropping
Image resizing is an important part of photo editing, especially if you plan to use your shoe product images on different platforms. Each platform has its own requirements. It's important to resize and crop your photos accordingly.
For example, Amazon requires that all product photos be at least 1000 pixels on the longest side. If your photos are not this size, they need to be resized. In addition, Amazon also requires that all product photos have a 16:9 aspect ratio. This means that the width of your photo must be 1.6 times the height.
Our team is experienced in image resizing and cropping, and we will make sure that your shoe photography is the perfect size for the platform you're using. We will also crop the photos so that they are focused on the product and not the background.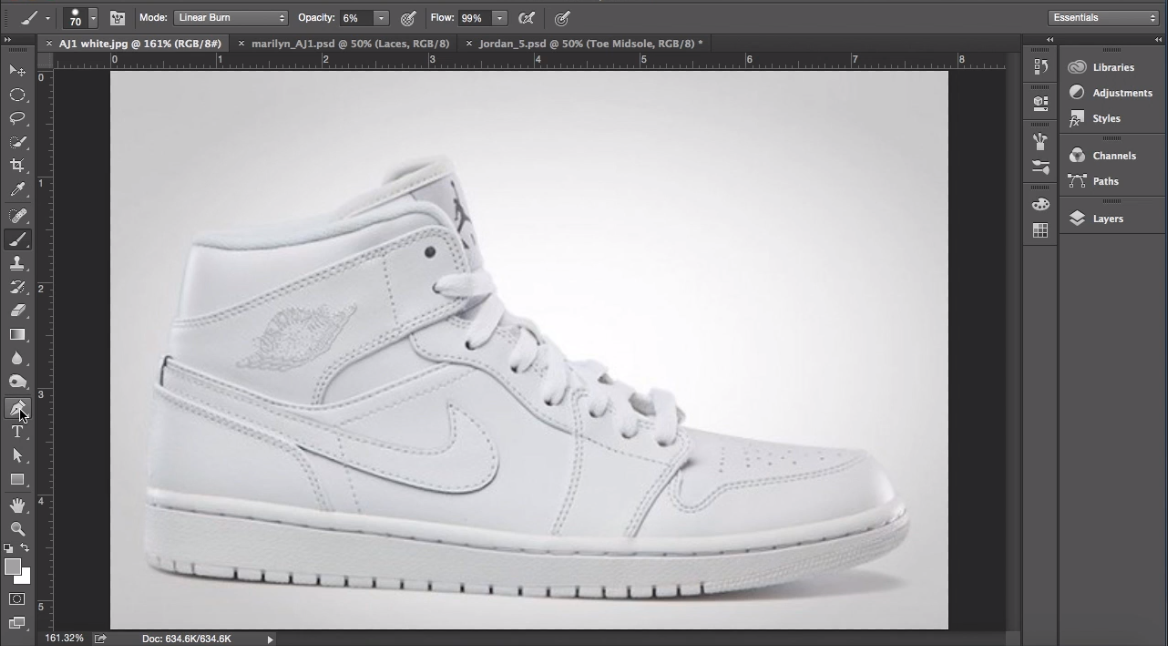 Pixel by Hand Product Photo Editing Services
Shoe product photography is essential for any business that sells products online, but it takes more than just a good camera to get great photos. If you're not sure where to start, our team of image editing experts can help.
At Pixel by Hand, we offer a wide range of eCommerce photo editing services, from color correction to background removal, and we'll work with you to ensure that your photos are perfect for your eCommerce store.
If you want to learn more about our product image services, say Hi to us in the chatbox below.
Let's transform your product images!
Get started with a Free Trial of our product photo retouching service or if you have any questions simply click Ask A Question to get started.
Let's Get Started Today. It's Free!
Send us a selection of your current images and we will show you how we can improve them.
All our sample images are completely Free.
SEND YOUR SAMPLE IMAGES TO EDIT FREE OF CHARGE
✔FREE TRIAL