Pixel By Hand Blog
Information focused on eCommerce product image editing & post-production
eCommerce Trends to Watch Out for in 2023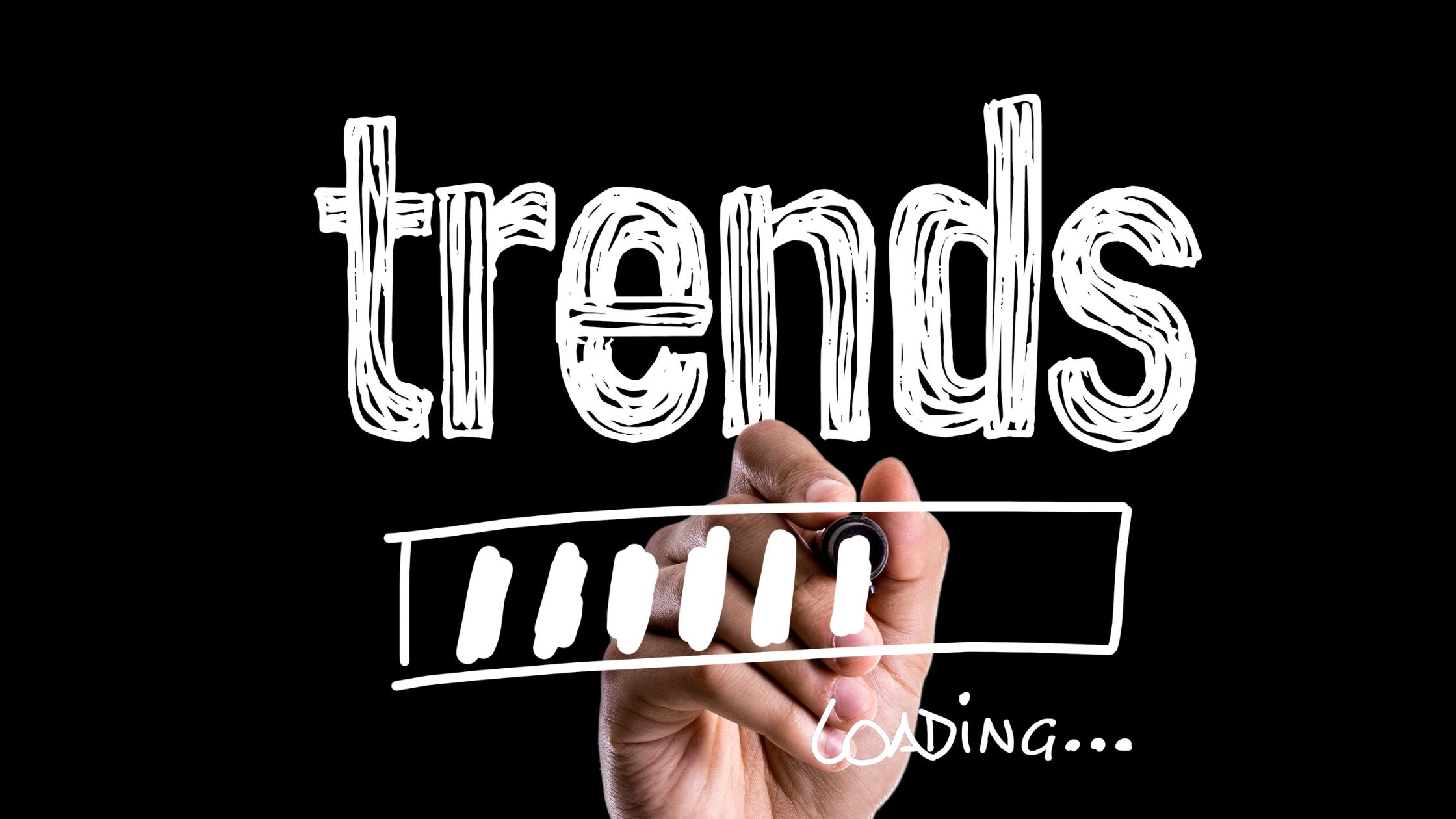 The eCommerce industry is rapidly growing and transforming the customer experience—from their behavior to their needs and shopping habits. It's an industry that has been rising even before the global pandemic. And, in just 25 years, it has already racked up an impressive $2 trillion US dollars in sales around the globe.
The adaptation of cutting-edge technology, customization and personalization, policy evolution, and integrations is further revolutionizing the eCommerce industry. For example, you can now combine online and offline strategies to create an omnichannel marketplace and use AI to personalize the customer experience.
There are so many opportunities and advances that businesses can adapt to their current eCommerce model and stay ahead of the competition.
Let's transform your product images!
Get started with a Free Trial of our product photo retouching service or if you have any questions simply click Ask A Question to get started.
How will eCommerce Change in 2023?
To better understand the latest eCommerce trends and how they could improve your business, here are some key eCommerce trends to look out for in 2023.
Rise of Mobile Shopping
Mobile shopping is when customers use their mobile devices to purchase products. This includes using a smartphone or tablet to browse, compare prices, and purchase from any location.
Shopping through mobile devices has seen an incredible surge in popularity over the past few years. People all around the world now use their phones and tablets to purchase goods and services with ease. As a result, retailers are increasingly adopting a "mobile first" strategy when marketing their products online. It's no surprise that smartphones have become one of the most popular ways for consumers to buy things quickly and conveniently.
By 2020, the global mobile user population was projected to reach an astonishing 7.26 billion. This number was expected to grow larger. Most customers prefer using their smartphones to check the products before finalizing the order. Thus, retailers must prioritize mobile optimization to provide a quality mobile shopping experience.
To prepare your website for mobile shopping, you must:
Optimize your online store for mobile screens: make sure that the text, images, videos, and other elements are visible on different mobile devices.
Implement a shopping cart: this will help customers save their items for future purchases or checkout quickly with one-click ordering.
Ensure fast loading times: having slow page load speeds can dramatically reduce customer satisfaction and lead to lost sales.
Integrate payment gateways and secure payment options: customers should be able to pay for their orders quickly and securely, so ensure that your website is integrated with reliable payment gateways.
Enable easy navigation and access to products: customers should be able to find products quickly and with ease.
Introduce desktop-like features on mobile devices, such as autofill forms.
How Do I Take Product Photos with My Phone? (A Quick Guide to DIY Product Photography)
In this guide, we will teach you how to take professional photos with your smartphone and how product photo editing services like Pixel by Hand turn them into perfection. If you want to take your product photography game up a notch, we also have a guide on lighting your products for photography. But for now, let's get started with the basics!
Multichannel Personalization
Omnichannel retail is a cutting-edge strategy for building unified and cohesive shopping experiences. Selling products across multiple channels, such as eCommerce websites, marketplaces, and even traditional brick-and-mortar stores (yes – you can do that!) makes up the concept of a multi-channel eCommerce business.
Fascinatingly, this will cause the difference between physical and online channels to dissipate. Customers have more opportunities to access information about your products or services. Also, when you promote your brand in various channels, it can significantly increase sales chances and help grow brand awareness.
However, customers have the flexibility to switch channels while they shop. They can start their shopping journey on one channel and finish it on another. This means that you have to provide a consistent experience across all channels.
To do this, you must ensure that customers get the same message and communications on each platform. This way, they have an enjoyable shopping journey no matter what channel they switch to. To make this happen, personalization is key.
6 Tips for a Personalized Multichannel Marketing Strategy
Build Your Buyer's Persona: Understand who your target customers are, what their motivations are, and how they interact with your business.
Collect and Analyze Customer Data: Utilize data from various sources, such as customer surveys, website analytics, and social media interactions. Analyze the information to create personalized messages for your customers.
Segment Your Audience: Segment your customers based on their interests, demographics, and preferences. This will help you to create more tailored messages for each segment.
Select Your Marketing Channels: Choose the channels that your target audience is most likely to be active on.
Use Personalized Content: Use customer data to personalize content, such as product recommendations and emails.
Consistent Marketing Message: Make sure that your message is consistent across all channels. This will help create a cohesive experience for your customers.
Utilize Retargeting Ads: Retargeting ads are great for bringing customers back to your website and engaging them with relevant content.
Try Integrating SMS marketing: Consider integrating SMS campaigns into your multichannel marketing strategy. This will help you engage with customers and build relationships.
Test Your Strategies: Constantly test and measure the effectiveness of your strategies to ensure that you're creating a successful multichannel experience for your customers.
Measure Your Campaign Performance: Monitor your campaigns to ensure they reach the right audience and achieve the desired results.
Social Media Enters Online Shopping
Social media is no longer just a platform to connect people. It has become an invaluable tool for retailers who are looking to sell their products or services. It's the gateway for customers to learn more about your business and interact with you. It's where they find reviews from other customers, see product images, and watch videos related to your product or service.
Thanks to the introduction of Instagram Checkout and Facebook's Buy Button, shoppers can now directly purchase items directly through these platforms easily. These features also enable customers to save their payment information, making the checkout process much faster and smoother.
Other social media platforms, such as Pinterest and Twitter, are also experimenting with "buy" buttons. This is a great way for retailers to expand their reach and increase sales from their social media channels.
Creative visuals are key to standing out in your social media marketing campaign. The visuals should align with your brand and message while eye-catching and engaging. Use storytelling techniques to capture your audience's attention and connect them with your product.
For example, if you are an online fashion retailer, you can post lifestyle shots of your apparel or create a lookbook-style post featuring your items. This gives your followers an idea of how they can style the items while giving them a glimpse into your brand's aesthetic. You can also turn this into a series so that your followers can look forward to more posts from you in the future.
Increased AI Use in Ecommerce
Artificial intelligence has revolutionized the eCommerce industry, helping you to take your business prospects to a whole new level. By seamlessly integrating AI technology into your store, you can gain access to invaluable insight into buyer behavior and data analysis that will enhance efficiency.
In addition, AI has revolutionized the customer shopping experience with a plethora of high-tech features such as visual search, personalized recommendations, and voice assistants. Furthermore, AI can be used to enhance product representation and pricing models for online sellers, making it simpler to give customers what they want.
AI also has the potential to reduce costs for online retailers by automating mundane tasks and optimizing resources. For example, AI chatbots can be used to answer customer queries in real time with no extra cost. This can help you save time and money while providing an improved shopping experience for your customers.
Finally, AI can be used to create personalized marketing campaigns that can help target the right customers at the right time. AI can analyze customer data and use it to personalize emails, ads, and product recommendations. This will ensure your customers feel valued and appreciated, which can lead to increased loyalty over time.
To get started on AI-powered eCommerce, it is important to understand the potential of AI and how you can use it to increase sales and reduce costs in your business. With the right strategies and tactics, AI can be a powerful tool for any online retailer.
Flexibility in Fulfillment
As shoppers become more and more fatigued with the online-only shopping experience that was abundant during COVID, Buy Online, Pick Up In Store (BOPIS) will continue to be a favored choice. BOPIS provides customers with a tailored shopping experience by combining the advantages of both online and physical stores. To ensure success, it is essential to consider omnichannel optimization when implementing this approach.
With 70% of shoppers claiming that BOPIS enhances their total shopping experience, it's clear why this trend is projected to skyrocket in 2023. Not only does it provide your customers with flexibility and convenience when choosing how they shop; but, additionally, BOPIS can aid you in advertising an omnichannel experience as consumers have the opportunity to move between digital and physical stores.
Furthermore, to ensure your customers are satisfied with their BOPIS experience, you should prioritize an efficient and accurate order delivery process. This way, you can guarantee customer satisfaction while maintaining high customer service. Also, offering different fulfillment options, such as in-store pickup or curbside pickup, will give customers a chance to choose the method that best suits their needs.
It's also important to prioritize safety and security when it comes to BOPIS. Use secure payment solutions, provide updated tracking information, and offer contact-free pickup options. By giving your customers peace of mind, you'll be able to ensure successful order fulfillment safely and securely.
Data Protection and Security Stay Top of Mind
Customers are happy to share their personal data if it means they can enjoy a more customized experience, but never at the cost of compromising their privacy. As we enter 2023 customers aspire to shop on the web with absolute safety and security.
Having a secure website is essential for the safety of your customers and their private data. With an SSL certificate, you can give them peace of mind by displaying "HTTPS" before your site URL. This will show that you take all necessary steps to protect their personal information as well as credit card details with utmost care and security.
In addition, you should also enable two-factor authentication for account signups. This will add a layer of security to your site and ensure that customers' information is safe from malicious activities.
Retailers should offer customers the opportunity to browse their store and check out as a guest, so those who are hesitant about giving away personal information can purchase items easily. Furthermore, you can let customers know that their data is safe with you by displaying your commitment to data privacy.
Subscription Commerce Drives Customer Retention
Retaining current customers is much more cost-efficient than trying to win new ones. Establishing meaningful customer relationships in 2023 will be key for long-term success, and many businesses may explore subscription commerce as an opportunity to sustain their consumer base while gaining predictable recurring revenues.
Currently, around 35% of digital shoppers subscribe to products and services on a weekly basis – and that number is likely to increase by 2023. Subscription commerce is the perfect solution for businesses looking to provide convenience and ease of use to their customers. By eliminating manual ordering, you'll free your customers from having one less thing on their mind.
Customer Service still is King
Customer service is an essential element of a business's success and it will remain as such in 2023. In the age of self-service, customers still crave personalized support and are more likely to keep using a business that values their experience over all else.
Investing in customer service can pay off by providing your customers with consistent support and ensuring their satisfaction. To do this, you should consider investing in customer service automation technologies and platforms that will allow you to answer customer queries quickly and accurately. Also, providing personalized customer care can go a long way in building loyalty with your customers by demonstrating that they are valued.
Best Practices for Effective eCommerce Customer Service
Offer multi-channel support. Retailers should assess how customers interact with each channel to ensure they take full advantage of all the available options. While some may favor direct support through chat or a chatbot, social media is typically a better platform for disseminating information such as new offerings and sales. Each platform has its own strengths and weaknesses, but by evaluating customer behavior across channels, retailers can identify which methods will be most successful in engaging consumers.
Personalize support and marketing. With most transactions and customer service engagements occurring online, monitoring and assessing a customer's habits is now easier. This allows a support agent to access information such as the client's purchase history before they even speak with them, enabling agents to treat each customer like someone who matters.
Offer self-service support. Empowering customers to help themselves is not only a great way of offering customer service, but it also helps save your team time. Many online retailers benefit from having a help center on their website that includes answers to commonly asked questions (FAQs), return policies, and more. By allowing customers the opportunity to find solutions on their own through self-sufficiency, you can provide them with an efficient and satisfactory experience.
Use the right organizational tools. Spreadsheets and emails alone can only do so much. If you want your eCommerce customer support system to function optimally, then it is essential that you invest in the right technology tools for all of the administrative tasks at hand. Otherwise, a simple task like looking up an invoice can become immensely time-consuming – searching through someone's inbox for five minutes isn't practical.
Offer an avenue for providing feedback. Gathering customer feedback helps uncover the areas of your service where customers are experiencing frustration. In doing so, you can address the issue internally to ensure it doesn't happen again and contact the customer if possible to resolve any outstanding issues. Positive reviews serve as valuable social proof that demonstrates how well your team delivered on its promise.
Develop a need for speed. A report from Statista revealed that 12% of those surveyed were dissatisfied with the sluggishness. This should remind us to continually monitor and assess our process, pinpointing where speed is lacking, to minimize wasted minutes and optimize efficiency.
Use templates. Common issues and inquiries can be time-consuming, especially when starting from scratch with each customer. To make processes more efficient while providing personalized service to every individual, use templates for emails and call scripts. This will streamline responding to frequent problems or questions, allowing your team to allocate resources elsewhere on time.
Have a comprehensive knowledge base. A knowledge base is like a personal library for your customers—a go-to resource when they need help but don't want to contact customer service. For the best user experience, ensure that your knowledge base content is clear and concise so users can easily understand what it's telling them. Moreover, make sure everything's organized in such a way that makes it simple to search through all of the information without any trouble!
Automate where it makes sense. Automation can be a lifesaver, enabling your team to prioritize the tasks that count. Take some time and analyze which processes are consuming too much of your resources. There is often an array of administrative steps that could easily be automated by using the proper programming—resulting in countless saved hours for you and your staff.
Get More Creative with Your Images
As we've mentioned, visuals are the most powerful tool any eCommerce retailer has in their arsenal. Try leveraging them to your advantage by integrating customer support into the product page, or even using visuals to reflect policies instead of long blocks of text. This will help keep you at the forefront of customers' minds and ensure that they are well taken care of regardless of where they land in their journey.
For example, if you are making a bundle sale, instead of adding two images together, why not create a single image that shows customers how much they are saving? This will not only add context to the product page but also make it easier for customers to understand the purchase process and its details.
Ghost mannequins and creative product shots are also effective way to show customers exactly what they will be receiving from you. These visuals can help customers make more informed decisions and reduce the number of customer service inquiries.
However, being creative does not stop at images; consider creating video tutorials, humorous GIFs, or short videos for social media campaigns that focus on customer support topics. This can help you stand out from the competition and make it easier for customers to get the answers they need quickly.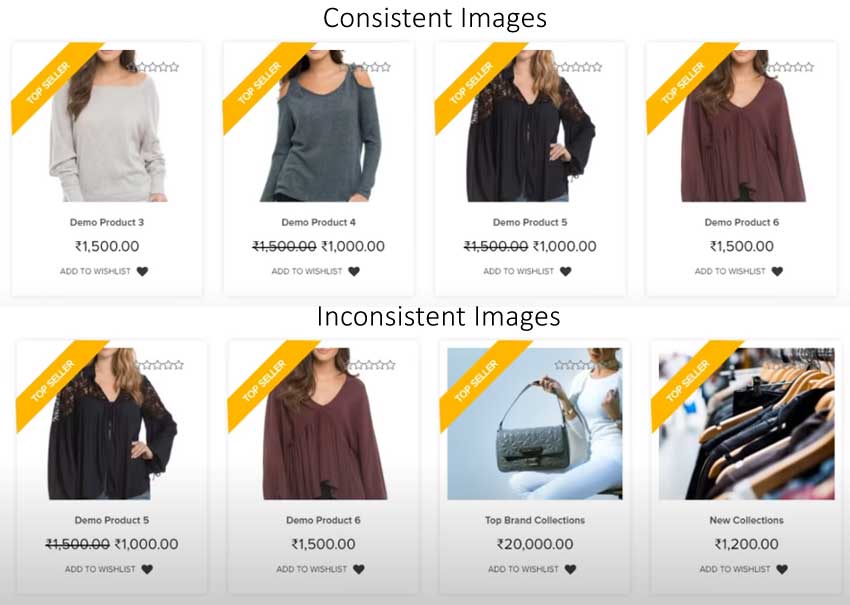 Pixel by Hand eCommerce Image Editing Service
By taking advantage of the strategies discussed in this article, you can ensure that customer service is a priority for your business. From automating processes to integrating visuals into product pages, there are plenty of ways to streamline customer support and improve satisfaction. Remember that customer service is just as important as the products or services you sell—so make sure to give it the attention and resources it deserves.
At Pixel by Hand Photo Editing Service, we've helped countless eCommerce businesses save time and money by providing professional image editing services. Our team of experts can help you create visuals that stand out from the crowd, enabling customers to purchase with confidence knowing they are getting exactly what they want. Get in touch today to learn how we can help your business get the edge it needs. Chat with us below and get started on your FREE Trial.
Let's transform your product images!
Get started with a Free Trial of our product photo retouching service or if you have any questions simply click Ask A Question to get started.
Let's Get Started Today. It's Free!
Send us a selection of your current images and we will show you how we can improve them.
All our sample images are completely Free.
SEND YOUR SAMPLE IMAGES TO EDIT FREE OF CHARGE
✔FREE TRIAL