Pixel By Hand Blog
Information focused on eCommerce product image editing & post-production
12 Christmas Marketing Ideas For Your eCommerce Store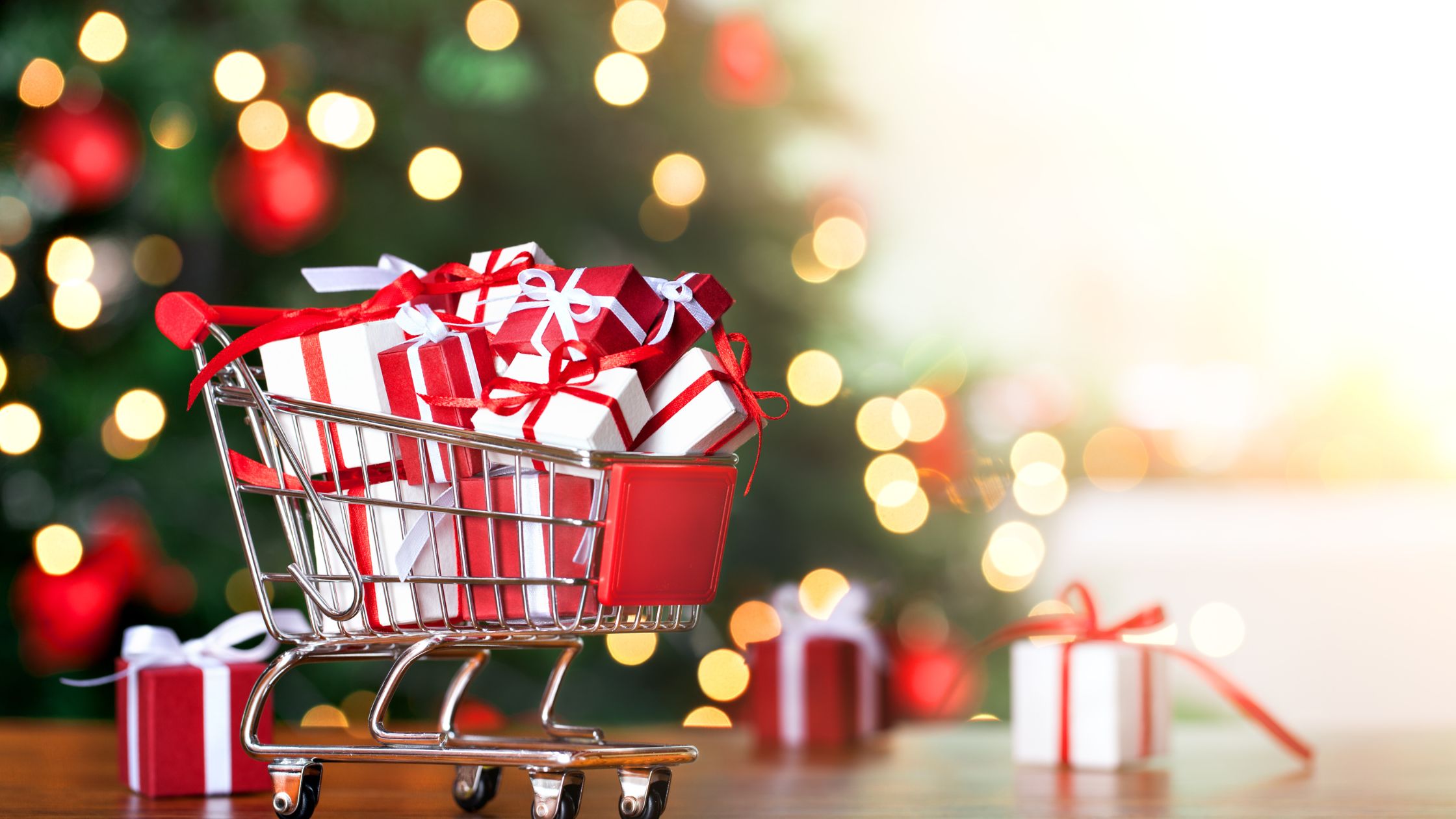 If you're running an eCommerce store, it's time to prepare for the upcoming holiday season!
Did you know that more than 60% of people in America opt to shop online for their Christmas gifts? This means now is the perfect time to brainstorm and craft your marketing strategies. Utilize this chance and create festive promotional campaigns with innovative ideas tailored fit your customer base – just think about how much potential lies ahead!
While planning is not the most exciting part of the season, it is an essential step in ensuring your eCommerce store succeeds. Having a strategy that will help you make the most out of this season can provide your business with a major boost—so here are 12 Christmas marketing ideas for you to consider for your eCommerce store.
Let's transform your product images!
Get started with a Free Trial of our product photo retouching service or if you have any questions simply click Ask A Question to get started.
12 Christmas Marketing Ideas For Your Online Store
There are many ways to level up your store during the Christmas season. Here are some of the best marketing ideas that you can use in order to reach out to more customers and drive sales:
1. Bundle Products as a Gift
Let's be honest – any Christmas marketing plan without presents is simply not festive enough. We've all been there, trying to decide what gift to buy someone that will please them and give us a sense of accomplishment as well. But it doesn't have to take so much time or energy! With the right approach, you can quickly find something for everyone on your list that will bring joy this holiday season.
Offering Christmas gift guides and bundle products is a brilliant way to enhance your customer experience. By bundling items together in one package, customers have the luxury of being able to quickly select just one or two bundles and complete their holiday shopping without delay.
By combining complementary products on your website, you can offer a special package that will be sure to attract the attention of potential customers. This presents an additional attractive incentive for them and makes it even more appealing.
But which products should you group together? Look into your analytics and see which products have been repeatedly purchased over the past years. If you're a new eCommerce store without sufficient data, companies such as Amazon and Etsy are excellent sources of valuable insights into what individuals are actively buying.
Product Matching in eCommerce (What is It Exactly?)
In this guide, we will discuss the dos and don'ts of product matching in eCommerce. By following these tips, you can be sure that you are selling the right products to the right people and that your products are always available when your customers need them.
2. Revamp your Presence
When it comes to Christmas, remind your customers of the joyous spirit in the air. All marketing ideas for this special holiday can be more impactful when you join in with celebratory cheer. Make sure all marketing assets you create or send align well with a festive aura.
As you prepare for the holiday season, there are plenty of ways to spruce up your website and marketing strategies. Utilize Christmas-themed cover images, create special landing pages with product pictures that capture the spirit of the holidays, and design new email templates reflecting seasonal cheer.
Ultimately, the way you want your customers to remember you should be an influential factor in how your brand projects itself. If you're already established with an online store, find a marketing theme that resonates with your business's aesthetic. However, if this is all new to you, then now is certainly the time for fresh beginnings.
Create a memorable brand and foster loyalty among customers. This will make the shopping experience more personal, allowing you to build trust with your clients that other brands struggle to achieve.
When crafting a marketing plan for the holiday season, ensure your eCommerce store stands out from the rest. Going with traditional red and green is great, but why not add something special to make it truly unique? Consider what makes your business different and let that guide you in creating an unforgettable Christmas campaign.
Related Reading: Ecommerce Branding: Strategies to Build Your Brand
3. Flash Sales and FOMO
Flash sales are an effective way to grow your eCommerce presence and reach a new audience. By creating this sense of urgency, not only do you inspire word-of-mouth buzz but also drive up quantitive sales with customers who don't want to miss out on the opportunity.
Generate a buzz by crafting an amazing flash sale that will have customers jumping at the chance to take part in it. With effective hype generation, you can expect engagement rates to grow even when the season changes.
By creating exclusive flash sales for your premium members or loyal customers, you can reward their loyalty while attracting new shoppers. It's a great way to give back and reach more potential purchasers.
4. Go Santa on Remarketing
This holiday season, each visitor on your website has the potential to be a customer. To make sure you maximize sales during Christmas, remarketing is an effective tool that can help you reach more customers and increase profits. Seize the opportunity to captivate your store's visitors and transform them into loyal customers.
Consumers are determined to find the best deals on their favorite products, so they explore stores that provide them with excellent offers. To ensure that your products and offers remain top of mind, make sure your brand captivates upfront as much as possible.
Before you launch into this one-of-a-kind Christmas promotional plan, be certain to allocate your funds wisely based on the cost of the product or service being advertised. Calculating expenses for advertisements can prove tricky as well, so make sure that you take sufficient time when strategizing with paid tactics.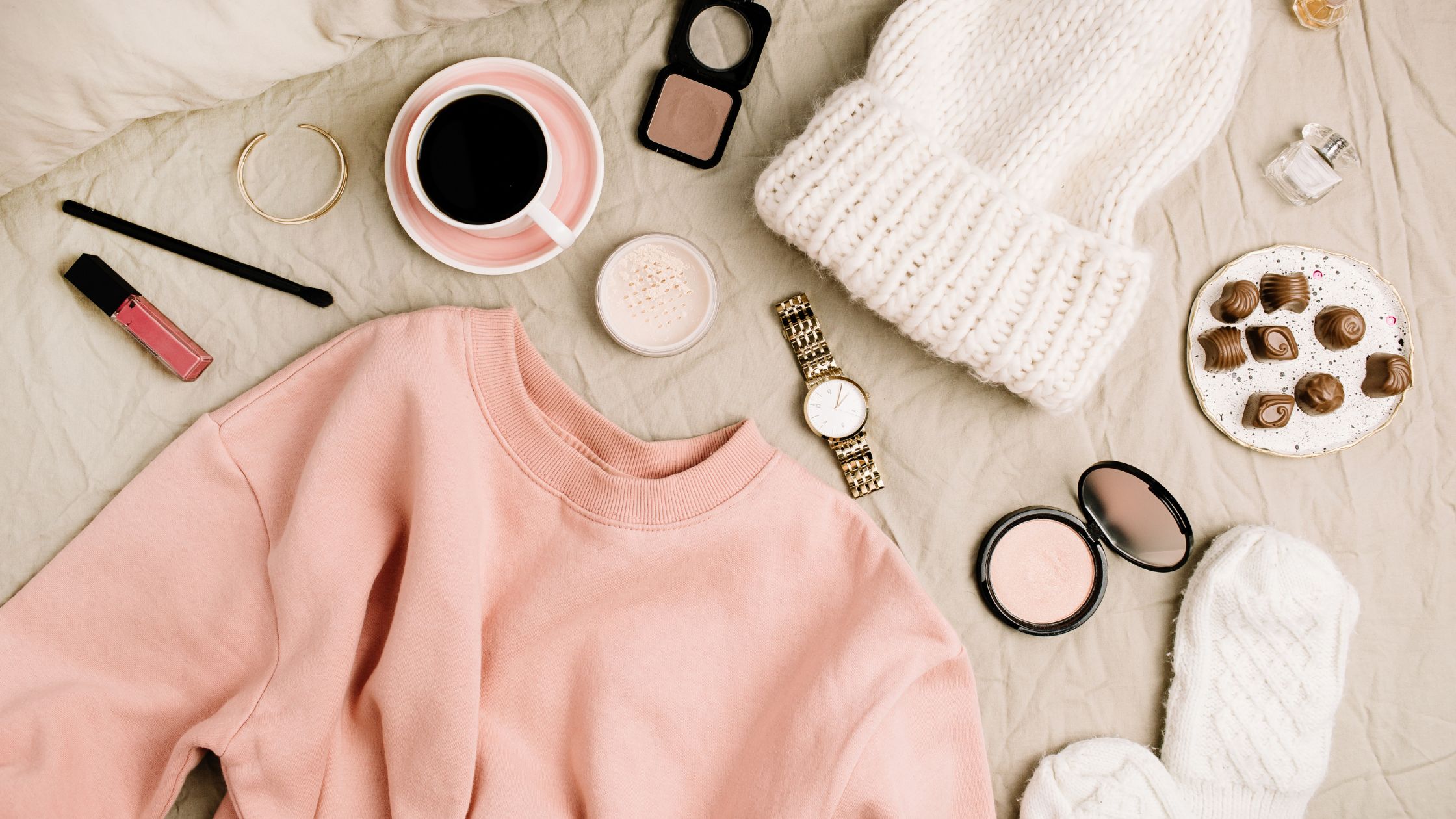 5. Highlight your Offers
Although it is well-known, not everyone uses it. If you're attempting to acquire new customers with a special offer, then don't forget to make sure that your target audience knows about this. Use social media, ads, push notifications and email marketing are some of the most effective channels to promote your Christmas offers.
Additionally, make sure you craft attractive visuals and videos that show off your products in their best light. As the saying goes; a picture is worth a thousand words. Ensure each post or advertisement tells customers why they need your product in their lives this holiday season.
Be strategic when designing promotional materials and choose what type of content would be most effective for each target. This can include product tutorials, online contests and more to catch the eye of potential customers.
6. Christmas Cards for Returning Customers
The real profit comes from returning customers. Whichever method you use, make sure to not forget about them. To show your appreciation for their loyalty, consider sending out Christmas cards with an individualized touch.
Make the customer feel special by using handwritten notes or even a personalized video message. This will make them feel appreciated and create an emotional connection to your store that they won't soon forget.
By creating exclusive offers for returning customers, you ensure that they will come back again and again – making it a win-win situation. These could include discounts or early access to certain sales, showing customers that their loyalty is appreciated and rewarded.
At the end of the day, Christmas campaigns should create an all-round festive atmosphere, engaging customers and making them feel special.
7. Grow for a Cause
Christmas is also about giving back and helping people in need. Consider running a charity campaign and donating a portion of the amount received from each purchase to those in need. This is an effective way to showcase your company's commitment to social causes as well as help others who might be less fortunate.
It also helps customers feel good about themselves – they're not only helping their own family but also others in need. Such initiatives can bolster customer loyalty and trust in your brand.
By participating in a charity effort, your company will stand out among the competition – showing customers that you care about their well-being as much as their wallets.
8. Highlight Persona Specific Products
Customers typically shop for themselves, their family and friends. It's important to have products that appeal to all members of the Christmas spirit.
To ensure you create personalized advertisements, sort out your buyer personas before creating a promotional plan. Think about what kind of products each of them would like and need this holiday season, then tailor the message accordingly.
For example, if you have a bunch of tech-savvy customers, focus on gadgets and electronics that they would be interested in. If your customer base consists mainly of moms, create offers for items such as kitchen appliances or baby care products.
9. Giveaways that Excite
Another way to get potential customers in the holiday spirit is by offering giveaways. This helps create a buzz about your business and engage customers with exciting offers.
Consider running competitions on social media platforms such as Instagram, TikTok, Twitter or Facebook and ask participants to post pictures of their Christmas shopping experience. Alternatively, you can also offer discounts for customers who like and follow your page.
The more engaging the content, the bigger chance of making an impact on potential customers and luring them to your store. Make sure each giveaway contains instructions about how to participate and a clear call-to-action so customers know what they need to do to join in.
Make your Christmas Product Images Standout!
We've helped countless eCommerce stores with their product images and marketing assets through top tier photo editing services. Talk to us about your FREE trial.
10. Micro-Influencers will make it huge
Influencers can be a great help when it comes to spreading the word about your Christmas campaigns. Reach out to micro-influencers in your niche who have genuine and loyal followings, as they are more likely to get your message across effectively.
You can ask them to promote certain products on their social media pages or create content based around the products. This will help you build brand awareness and reach potential customers who may not have heard about your store otherwise.
By collaborating with influencers, you can make sure that your Christmas campaigns are seen by a wide audience and boost sales this holiday season.
11. Pop-ups that help
Pop-ups are a great way to draw attention to your store, and especially during the holiday season when people are looking for places to buy gifts. This holiday season, give your online store a makeover and emphasize to customers what Christmas truly signifies. As part of this effort, incorporate all of your creative festive marketing plans and utilize pop-ups that reflect the same vision.
Make sure you create a unique shopping experience by organizing festive pop-up shops at various locations. This will help customers find your products easily and make it more convenient for them to purchase them.
You can also use this opportunity to promote special offers and discounts, or collaborate with a local charity group and donate part of the proceeds from each purchase.
12. Free Shipping and more to Share with Friends
Free shipping is a great way to get customers to shop with you this holiday season. It's something that many people look for when deciding which sites they should purchase from and will give them the incentive to choose your store over others.
But why stop there? You can also offer free gift wrapping, free returns, or even a referral system. Giving shoppers the opportunity to share their experiences with friends and family will help you increase sales and brand recognition.
This holiday season, make sure your store stands out from the crowd by utilizing creative marketing strategies. From offering giveaways to collaborating with micro-influencers and organizing festive pop-ups, there are a lot of options to choose from.
Just remember to keep your customers in mind when creating campaigns and make sure that the content you're producing is relevant to them. By investing the time and effort into planning effective holiday marketing strategies, you can ensure that this Christmas season will be one for the books!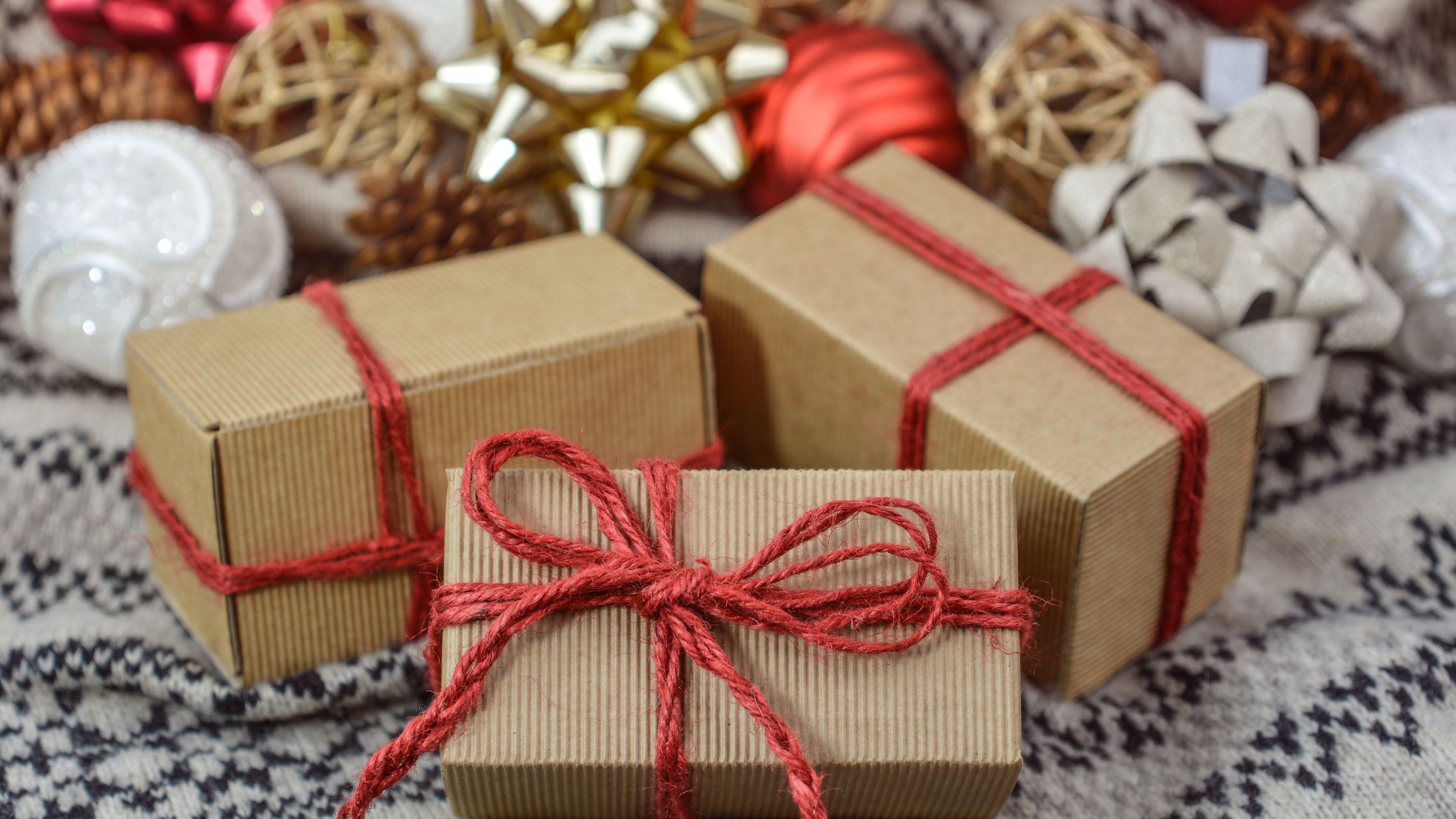 Pixel by Hand Product Photo Editing Service
At Pixel by Hand Photo Editing Services, we offer a range of professional product photo editing services to ensure that your images stand out and improve the customer's shopping experience. Let us help you enhance your Christmas campaigns by providing quality image services tailored specifically to your needs.
Our product photo editing service includes:
Chat with us today and get started on your FREE Trial!
Let's transform your product images!
Get started with a Free Trial of our product photo retouching service or if you have any questions simply click Ask A Question to get started.
Let's Get Started Today. It's Free!
Send us a selection of your current images and we will show you how we can improve them.
All our sample images are completely Free.
SEND YOUR SAMPLE IMAGES TO EDIT FREE OF CHARGE
✔FREE TRIAL