Pixel By Hand Blog
Information focused on eCommerce product image editing & post-production
Best Cloud Storage For Your Product Photos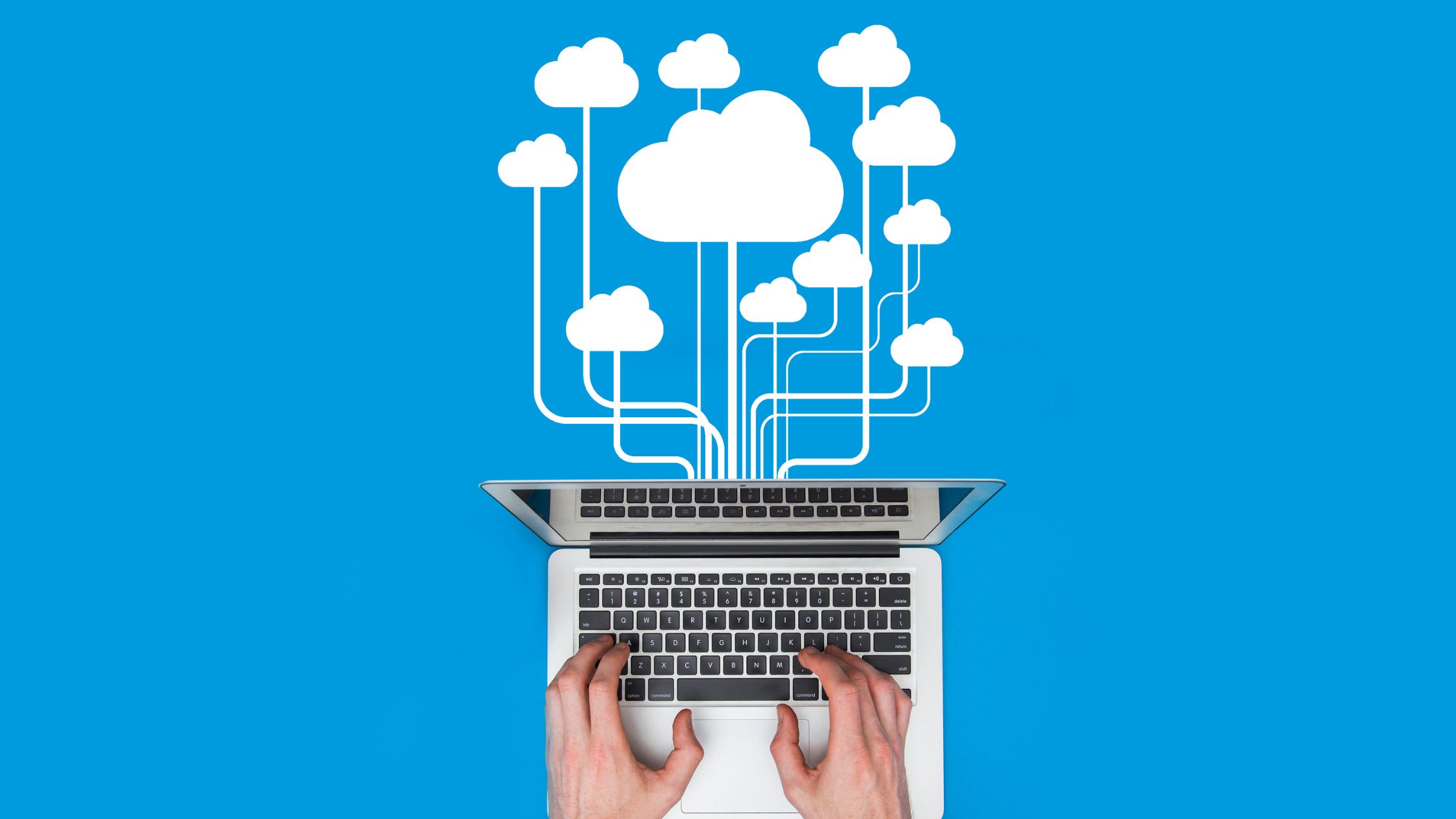 Having reliable cloud storage for your product photos is essential for any business. You need to be able to store your images securely and access them from anywhere in the world. Cloud storage offers a great solution, as it can provide you with plenty of storage space and the ability to back up your photos in case of system crashes or other disasters.
Most digital image files today, whether it's taken via smartphones or a DLSR camera, take up huge amounts of storage. This can easily tax the storage limits of a local computer, or even an external hard drive. With cloud storage, you can store your product images without having to worry about capacity limitations.
In addition to providing more storage space, cloud storage makes it easier for you and your team to access the files from anywhere in the world. If you have a virtual team or multiple store locations, cloud storage allows everyone on your team to access the same files quickly and easily. You don't need to download the files locally to start working on them – you can simply access the files from anywhere.
Finally, cloud storage allows for automatic backups and data redundancy. In the event of a system crash or another disaster, you won't have to worry about losing your product photos – they'll be automatically backed up in the cloud and available for download whenever you need them.
Cloud storage is the perfect solution for product photos, offering convenience and peace of mind to any business that needs reliable storage space and access to their images. With so many options available today, you can find the perfect cloud storage provider for your specific needs and budget.
In this guide, we will explore some of the best cloud storage solutions for product photos and discuss the benefits they offer. We'll also go over some of the key features to look out for when choosing a provider, as well as tips on how to get the most out of your cloud storage solution.
Let's transform your product images!
Get started with a Free Trial of our product photo retouching service or if you have any questions simply click Ask A Question to get started.
Things to Consider When Picking Cloud Storage Services
As companies lean more heavily on cloud services for their operations, the significance of secure storage options that can protect priceless data assets is becoming apparent. Cloud storage has become an indispensable tool in modern business.
When selecting the optimal cloud storage and backup solution for any type of business, owners and managers should consider three essential aspects: data storage plans, uptime, download speed, security, and file encryption.
With most service providers, you get a certain amount of data for free. For example, Google Drive gives users 15GB while iCloud only provides 5GB – this usually suffices for regular use. However, businesses are often in need of much more storage and thus must consider plans that offer an optimal balance between the amount of space required and cost-effectiveness.
Depending on what type of files you need to store, the amount of data your business requires can vary drastically. Generally speaking, small businesses with mostly text-based documents can get by with a cheaper plan (e.g., 100GB). On the other hand, someone in video production may require 1TB or more – which comes at an expensive price tag. Unfortunate as it is, if this kind of storage is necessary for your line of work, then there's really no way around having to pay up for it.
Not all storage providers are created equal; some offer packages that suit the needs of small businesses, while others only focus on larger entities by quickly jumping from a 100GB plan to 10TBs or more.
Though not every provider can guarantee their system will experience absolutely no downtime, it's still possible to identify which services have a track record of consistent access. Evaluate the providers that you are considering and opt for those with a good reputation if time-sensitive data needs to be accessed daily.
A reliable cloud storage provider will always have multiple layers of redundancy, making data loss highly unlikely. Even so, it's still essential to not keep all your information in one place. If you must store everything on the cloud, then consider using two providers and storing a backup on both services. For sensitive data that is mission-critical for your business operations, don't just rely solely on the cloud – take other measures too!
It is critical to keep a copy of your data in both local and remote locations, as well as have an automated system for creating frequent backups or syncing the data live. While cloud providers are usually trustworthy, it is always prudent to have multiple sources of access to information—after all, user error, hijacked accounts and ransomware can also lead you to lose precious details.
Cloud storage is designed to provide optimal efficiency – meaning that your files should appear promptly when you need them. However, if the time spent waiting for these documents or data surpasses any convenience it provides, then the value of cloud storage decreases substantially. This extends beyond simply retrieving individual files; download speed also becomes a critical factor in situations where an offline backup server must be used to restore important system information quickly and effectively.
In a nutshell, the quality of your storage provider is only as good as its download speed. After comparing numerous providers' speeds, Dropbox often comes out on top with Google Drive being in third place. While velocity matters heavily, there are other elements to consider when it comes to selecting the best pricing plans for your business; while Dropbox may be fast, that doesn't necessarily make it cost-effective.
When opting for a cloud provider as an offsite backup option, you must keep in mind the time it will take to fully restore your entire data set from the cloud back onto local machines in case of an emergency.
As mentioned before, hackers are constantly attempting to breach cloud servers. That's why it is essential to choose a cloud storage provider that has strong security measures and updates their system regularly to maintain the highest level of protection possible.
When evaluating a potential service provider, it is essential to examine the protocols they have in place for handling data breaches. It's important to ensure that your information will be kept secure and anonymous at all times.
Cloud servers must prioritize security, and to ensure this is being done correctly, it's important that you verify the provider has intrusion detection along with sophisticated firewalls (both external and internal), event logs, and encryption keys during consulting.
Emphasizing File Encryption
File encryption is crucial to maintaining information security. It's this step that actually keeps your data secure, even if a hacker has the ability to access it in the cloud- they need your unique encryption key! In other words, file encryption gives you peace of mind so that you can focus on what really matters: growing your business.
Cloud Hosting encryption presents some challenges, but the advent of homomorphic encryption has really changed the game—homomorphic encryption lets you perform computation on ciphertext as though it were plaintext, meaning the cloud server never actually interacts with unencrypted data while allowing you to perform operations on the data while it's on the provider's end.
By storing encryption keys locally, only devices with them can access your data. This is beneficial as it drastically reduces the attack surface area of your system since the cloud server never interacts directly with the key. An additional precaution to consider is limiting who has access to this sensitive encryption key in order to ensure its security.
Therefore, if a security breach occurs, it is simpler to identify those accountable. Though confining who has access may appear inconvenient—if you have numerous users that require frequent entry to certain documents—it might be wiser to keep these files on your local system and save less regularly accessed records in the cloud.
An additional way to protect your data is by encrypting all the files locally before sending them to your cloud provider. But in order for this method of encryption only you can decrypt, it's essential that you devise a disaster plan to secure and store the key away from any potential threats. Don't just store it on one local computer or even one location.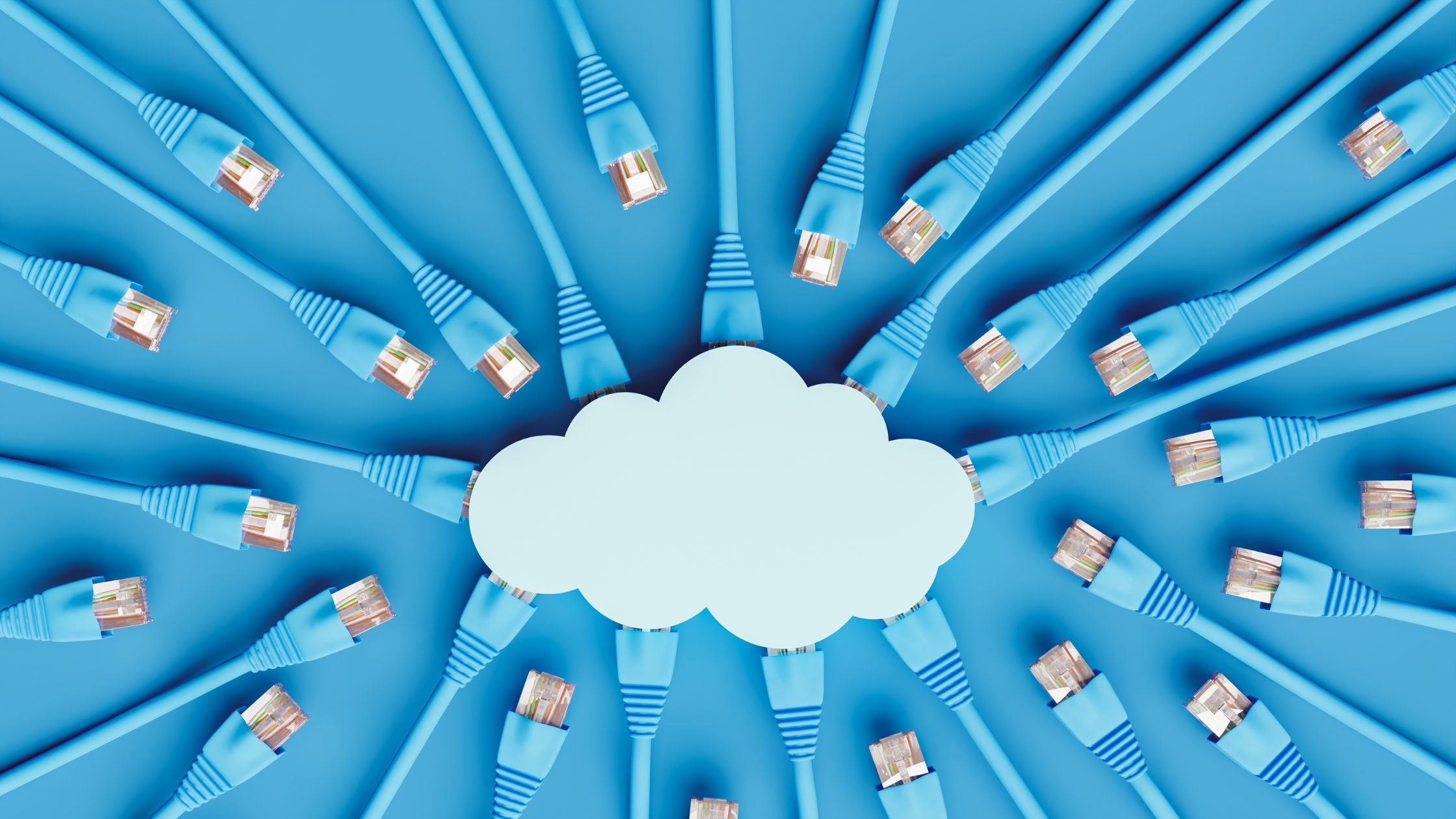 What Is the Best Cloud Storage for Photos and Videos?
Here are some of the best cloud storage services for photos and videos: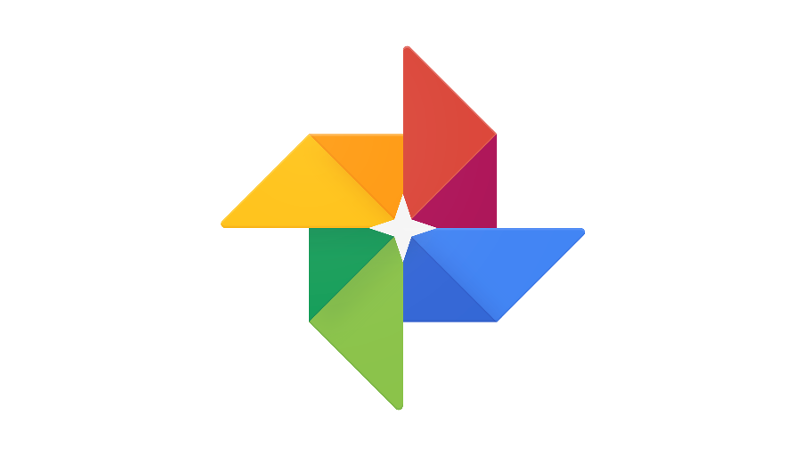 1. Google Photos
Google Drive is not simply a storage application – it's the ultimate cloud platform that connects to the incredible Google Workspace product suite. This robust tool allows you to conveniently share and collaborate on documents, creating an atmosphere of utmost productivity.
With Windows and macOS applications, you can save your product photos and sync any transformations or tweaks from your desktop computer. Nevertheless, Drive falls short in comparison to other services since it lacks several photography-related features.
The most effective way to store your photos on Google Drive is by utilizing the accompanying service of Google Photos. Until mid-2019, this was an automated process that would sync up photos in both applications; unfortunately, users found it perplexing and thus this has been discontinued.
Nowadays, images can still be shared between different devices, although once the file is transferred, there will no longer be a link between them. With Google Photos, you can effortlessly back up an unlimited number of photos – provided they are not larger than 16MP. While this should not be an issue for casual photographers or holiday snapshots, professionals may want to consider investing in a Google One membership which eliminates any limits on photo size.
2. iDrive
It's no surprise that IDrive is one of the best cloud storage services for general use and storing product photos. Photographers will be delighted with the convenience of connecting to different devices – an absolute must for those who love using multiple cameras!
IDrive makes it easy for you to securely store your files and photos with its Auto Camera feature. Once activated, any new photos taken on the device will be instantly uploaded and automatically backed up—thus ensuring that none of your precious memories is ever lost!
Another outstanding feature is automated facial recognition. Whether you have a large family or enjoy taking lots of portraits, this tool will sort your photos based on the people in them and allows for information to be shared across all devices connected with an IDrive account.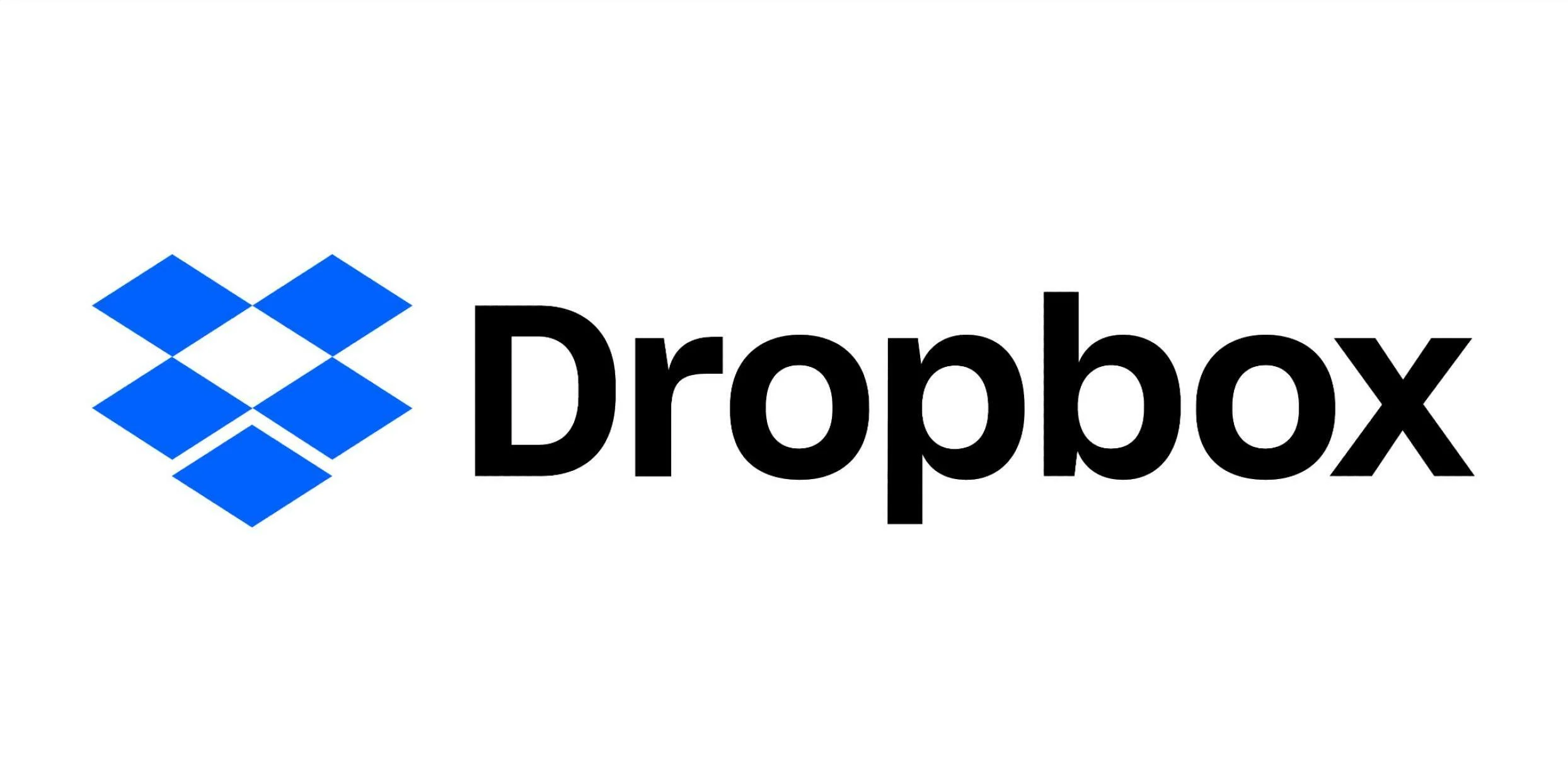 3. Dropbox
Boasting a whopping 400m users who are storing an impressive 600bn pieces of content, it comes as no surprise that Dropbox is one of the most popular file storage platforms today. Its features make managing photos and images incredibly easy.
To begin with, Dropbox makes the task of uploading photos stress-free. You can download the app onto your mobile phone or tablet and enable instant transfer from your camera roll to your account. To do this on a desktop computer, you just need to tell either the Windows or macOS program in Dropbox to look for images on connected devices like cameras and mobiles.
After your pictures are transferred, a helpful folder system quickly organizes them for you. Once uploaded, if you'd like to edit images at any time with your preferred photo editing software—no problem! All adjustments made will be saved and automatically synced via the desktop app that connects folders with Windows Explorer or macOS Finder. Now all of those edits can be easily accessed whenever needed in the future!
With Dropbox, you get powerful features exclusive to this photo storage service. This includes a 30-day file version history viewer and an indispensable restore feature for retrieving deleted files! Unexpectedly losing data has become a thing of the past with these two features in your arsenal.

4. Adobe Creative Cloud
If you're a photographer, chances are you've already heard of Adobe's cutting-edge editing tools. But did you know that they have now expanded their offerings and provide cloud photo storage?
With the Creative Cloud Photography Plan, you may not have much storage space, with only 20GB available. However, you can also get access to Adobe Photoshop and Lightroom—two of the most exceptional photo editing tools currently on the market! Despite its limited capacity, this package is still incredibly worthwhile if you want to capture breathtaking photographs.
Thanks to the elegant image galleries in Creative Cloud, managing photos can be a delightful experience. You'll have easy access to your work or share it with friends and family at the click of a button! Utilizing the Group Libraries feature, those working on projects together can easily add images to collective folders and make any personal ones private. Adobe has made available user-friendly Creative Cloud applications for macOS, Windows, iOS and Android making uploading effortless—no matter which device you're operating with.
Creative Cloud offers direct integration with Lightroom, Photoshop and Elements for you to make modifications to your images seamlessly. Given Adobe's photography background, it is no shock that Creative Cloud also supports RAW files—the ideal platform for pro photographers who want to maintain top quality when keeping their shots. As a result of these features and capabilities, Creative Cloud promises superior image storage without compromising on detail or authenticity.

5. iCloud
If you are already a part of the Apple ecosystem, iCloud is easily the best cloud storage solution. With impeccable device integration capabilities, it grants users access to 50GB or 200GB at paid tiers and 5GB free with registration. iCloud stands out from its competitors due to its seamless use across multiple devices and unbeatable file-sharing abilities.
Compared to Microsoft Windows and OneDrive, iCloud is fully integrated with the Mac Finder app, which makes backing up and sharing files across devices incredibly easy. Plus, you can choose certain folders on your Mac's hard drive that will be automatically uploaded to iCloud! If a file is deleted from your machine, it will also disappear from the cloud – making sure nothing gets accidentally left behind.
Apple's range of web applications, such as Pages and Numbers, ensures that you can remain productive wherever you are. Plus, the Photos app is available on all Apple devices for quick access to your photos; its user-friendly interface allows for effortless organization, downloading and sharing with just a few clicks!

6. Microsoft OneDrive
If you're searching for an easy-to-navigate cloud storage platform to house your photos, Microsoft OneDrive is a perfect choice. Its appearance mirrors Windows 10, so anyone familiar with this operating system will find it highly intuitive and require virtually no learning curve. Put simply: OneDrive is made for those who crave a seamless user experience without adjusting to complex interfaces!
If you're looking for a powerful cloud storage platform, OneDrive has got you covered. Not only does it provide seamless integration with Microsoft 365's top applications like Word and Excel, but its photo management capabilities are also exemplary – from tagging to searching and album creation! With OneDrive at your side, managing files just became easier than ever before.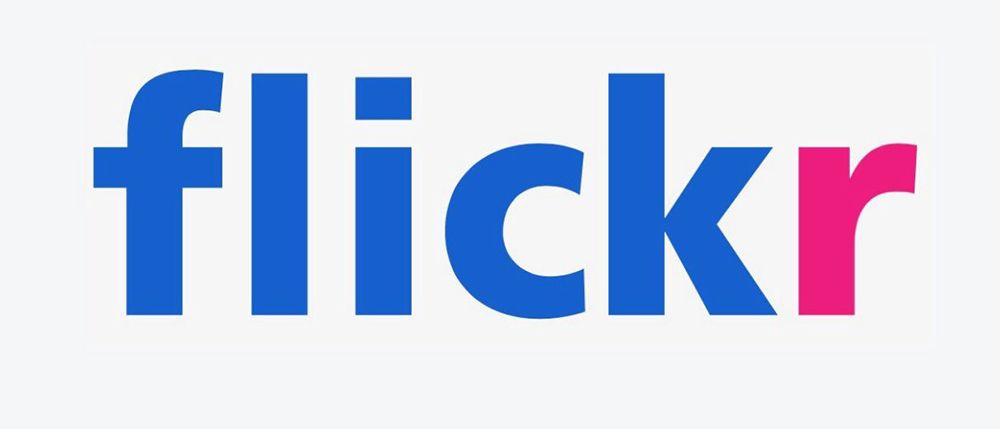 7. Flickr
If you are searching for an affordable yet reliable cloud-based photo storage solution, then Flickr may be the perfect fit! Not only is it a great place to store photos, but it also shares them with others in its large community of 87 million members. As one of the earliest photography platforms on the internet, Flickr continues to remain popular among photographers and online users alike.
Flickr is the perfect platform to present and store your images with an elegant photostream. Just remember to make sure you don't set all of your photos to private, as this is a photo-sharing network. As useful as it can be, however, Flickr doesn't support uncompressed image files like RAW formats, so if that's what you're looking for, then go elsewhere.
Product Photo Editing: How Does it Affect Sales?
There are still elements of in-person shopping that people seek out when buying online. They want to feel like they are still getting the same experience as if they were in-store. Product photography is the perfect way to do that.
Pixel by Hand Product Image Editing Service
At Pixel by Hand, file security is our utmost priority. We understand that your images are essential for your business, and you would want to keep them safe. This is why we only use cloud storage services that are secure, so you can rest assured your images will always remain protected and safe from any malicious attacks.
We also have our very own File Share system wherein you can securely send and receive image files to/from our team. We make sure that this information is encrypted from start to finish, so you don't have to worry about any of your images being stolen or misused.
Product image editing services we offer include:
eCommerce Product Photo Retouching: We take your product image and touch it up to optimize its appearance for eCommerce stores.
Background Removal: We can remove any background from your images and replace it with a colored or transparent one, depending on your preference.
Color Correction Services: We make sure the right colors are used in your images, so your products stand out from the competition.
Clipping Path Services: We can get rid of any unwanted elements in your image and create a perfect border around the object you wish to focus on.
Ghost Mannequin Service: We can make mannequins disappear from your images, making them look better and more professional.
No matter which service you require, you can trust that Pixel by Hand will deliver the highest quality product image editing services. Need help with your editing your product images? Chat with us below!
Let's transform your product images!
Get started with a Free Trial of our product photo retouching service or if you have any questions simply click Ask A Question to get started.
Let's Get Started Today. It's Free!
Send us a selection of your current images and we will show you how we can improve them.
All our sample images are completely Free.
SEND YOUR SAMPLE IMAGES TO EDIT FREE OF CHARGE
✔FREE TRIAL