Pixel By Hand Blog
Information focused on eCommerce product image editing & post-production
Why Clipping Path is Important for eCommerce?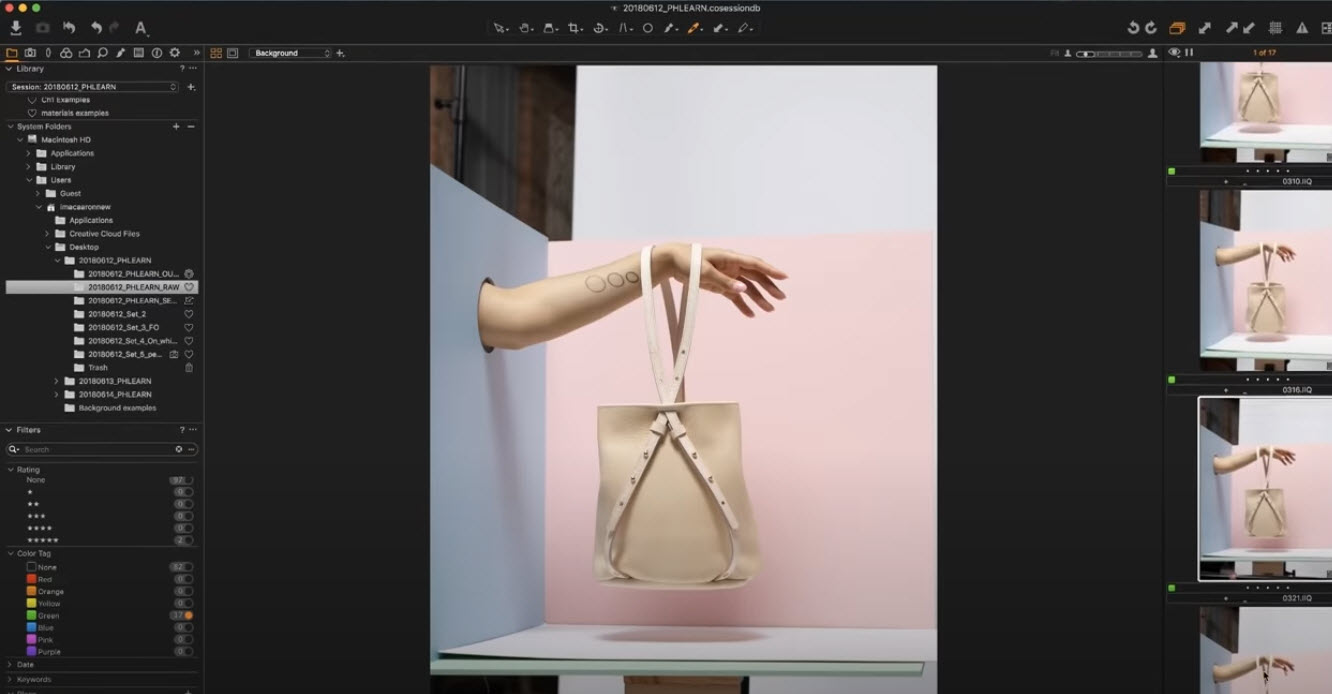 Even before the pandemic, the eCommerce industry has already seen massive growth worldwide. And during COVID (2020), eCommerce US sales have reportedly increased by over 50% ($870 Billion) over 2019 and have continuously grown in the upcoming years. In 2021, eCommerce represents 13.2% of all retail sales in the US. This is clear evidence of how eCommerce is drastically changing the shopping landscape, and how retailers need to change their strategies to stay afloat.
This is not shocking as online shopping poses convenience that physical stores cannot compete with, such as 24/7 shopping, no crowds, and sometimes even cheaper prices. With the world moving towards a more digital age, businesses need to have an online presence to survive.
If you have an eCommerce store, you need to start paying attention to your product photography because that is one of the most important aspects that will help you boost your sales and conversion rate. Clipping path is one of the most used techniques in photo editing that benefits eCommerce sites to make their product photos look more polished and professional.
This guide will explain the basics of clipping path, how it works, and why it is important for your eCommerce product photos.
Let's transform your product images!
Get started with a Free Trial of our product photo retouching service or if you have any questions simply click Ask A Question to get started.
What Is Clipping Path?
In simple terms, a clipping path is an image manipulation technique that involves isolating a specific object in an image from its background. This is done by creating a closed vector path or shape around the subject using graphic design software like Adobe Photoshop, Illustrator, etc. Once the path is created, it can then be used to cut out the object from its background or to change the background of the image entirely.
Clipping paths are also known as "deep etching" because it involves etching out the subject from its background down to the smallest detail. This is why clipping path services are often used for product photography in eCommerce since it allows for complete background removal of the product from its original photo.
Let's say you have a product photo with a busy background. You can use clipping path to remove the background and replace it with a clean white background. This makes your product stand out more and look more professional.
Who Needs Clipping Path Services?
Anyone who needs to remove the background of their photos or change the background entirely can benefit from clipping path services. However, we've seen most eCommerce businesses, product photographers, and online retailers use this technique to improve their product photos.
Online Retailers and eCommerce Stores
Most online selling platforms like Amazon, Shopify, Etsy, or eBay generally have strict image guidelines which require sellers to have white backgrounds for their product photos. This is where clipping path comes in – by removing the background of your photos or changing the background to white (or any color), you can easily meet the image requirements of online selling platforms and increase your chances of getting your products approved.
If you have your own website, you can benefit from using clipping path to change the background of your product photos to match your website's theme or style. This creates a consistent look for your website and helps build trust with your customers.
If you're a professional product photographer, you likely already know the importance of having great product photos. Your job is to make the products look as good as possible and one way to do that is by using clipping path to remove backgrounds and change them to solid colors. This makes the product stand out more and creates a cleaner, more polished look.
For example, a photographer might want to remove distractions from the background so that the focus is on the subject. Or, they might want to change the background entirely to create a certain mood or aesthetic.
Graphic and Web Designers
Web designers use the clipping path technique to use certain images like logos or product photos as website headers, sliders, or hero images. This contributes to having a clean and professional-looking header image, which can significantly improve a website's overall design and appeal.
Graphic designers often use clipping path to create graphics with photos, like infographics or banner ads. This allows them to easily insert photos into their design without having to worry about the background.
Clipping path is also used by marketers in creating marketing materials like flyers, posters, newsletters or social media posts. This technique allows them to easily remove the background of an image and replace it with a different background that fits their needs.
Basically, clipping path makes your images become more flexible and easy to repurpose. If you have photos that you want to reuse for marketing, but the background is not suitable, simply remove the background or change it using clipping path and you're good to go. This saves you time and money instead of planning another photoshoot just to get the right background.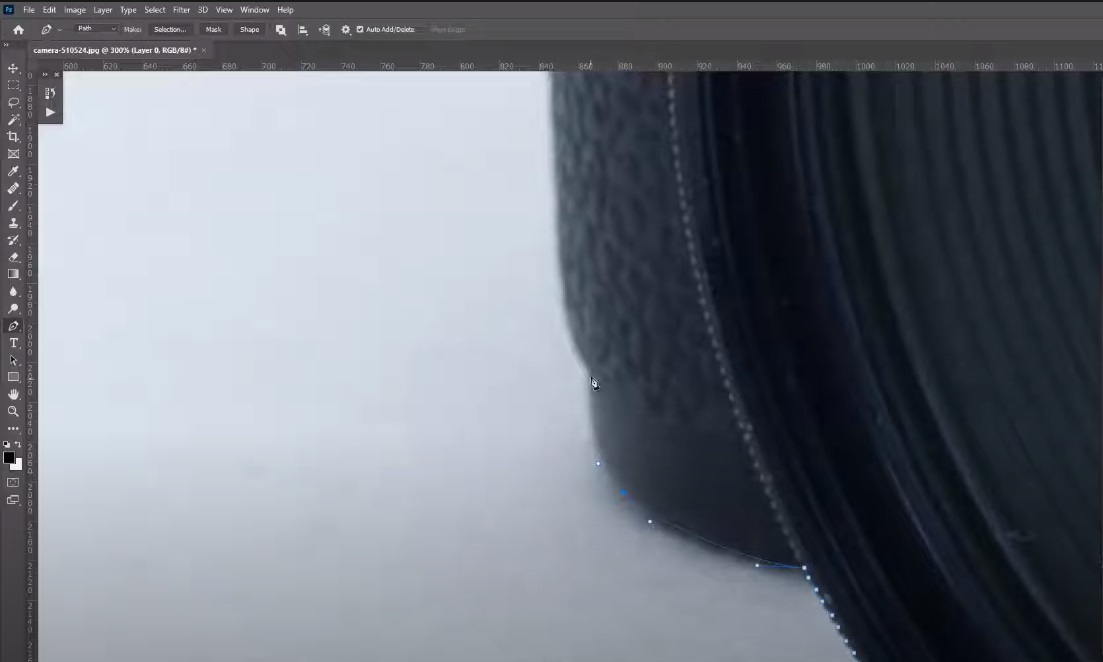 How are Clipping Paths Used for eCommerce?
Now that we know what clipping paths are and who can benefit from them, let's look at how this technique is used for eCommerce product photography.
Fix Images with Distracting Background
As we've mentioned earlier, one of the main reasons why clipping paths are used is to change or remove the background of an image. This is important for product photos because you want the focus to be on the product itself and not on the background.
An eCommerce product photo with a busy or distracting background can make it difficult for customers to focus on the product. This might lead them to scroll past your listing and look at other products instead. On the other hand, if you have a clean and simple product photo with a white background, customers can focus on the product and its features more easily. This can increase the chances of them clicking through to your listing and eventually making a purchase.
Helps Standardize all Your Product Images
If you're selling on multiple platforms, then you know that each platform has different image requirements. For example, Amazon requires photos to have a white background while eBay only recommends it. Clipping path can help you quickly and easily meet different platforms' image requirements.
For website owners, having a web-optimized image is crucial especially since customers access your store from several devices. This is because website images are often compressed to load faster, sometimes resulting in a loss of quality. Clipping path can help you create high-quality product photos that will still look good even after they've been compressed.
Create Individual Images from a Group Photo
Aside from improving the look of your product photos, clipping path can also be used to create individual images of each product from a group photo. This is often done for products that are sold in sets or multiples, like furniture or clothing.
For example, let's say you have a photo of a living room set that includes a sofa, two chairs, and a coffee table. You can use clipping path to create three separate images – one for the sofa, one for the chairs, and one for the coffee table. This way, you can use each image as a separate product listing. Or, you can use them as group photos on your website or social media to show customers how the products go together.
Clipping path is also commonly used to create photos of products with multiple color options. For example, if you're selling a shirt that comes in different colors, you can use clipping path to create separate photos for each color. This way, customers can see all the available colors at a glance and choose the one they want.
It's the Perfect Tool for Delicate Images
Clipping path is also perfect for product photos with intricate details that need to be isolated from the background. For example, if you're selling jewelry or watches, you can use clipping path effectively remove the background without affecting the delicate details of the product.
In general, clipping path is a versatile tool that can be used in a variety of ways to improve your product photos. Whether you're looking to create cleaner and simpler photos or show off multiple color options for a product, clipping path can help you achieve your goals.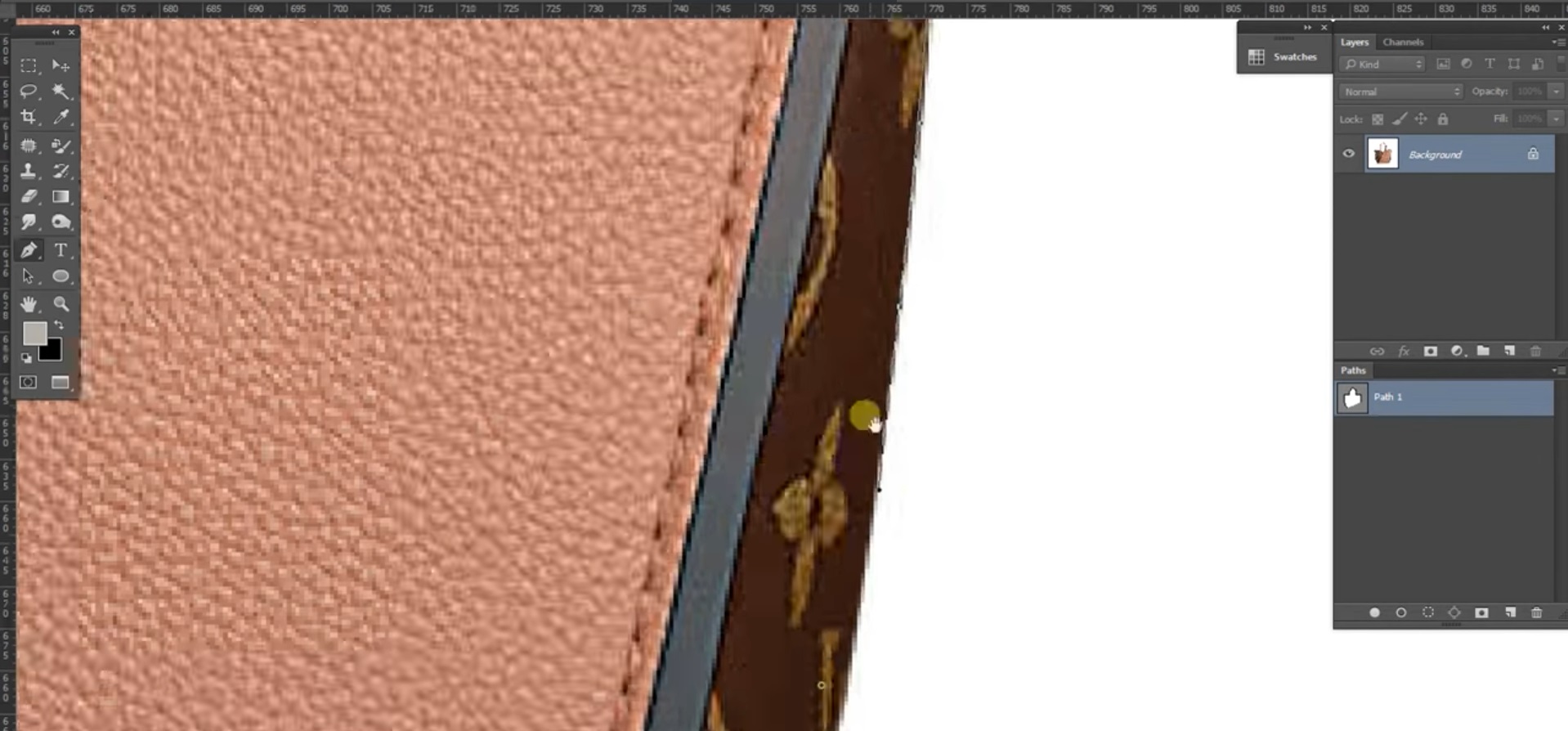 Why Outsource Clipping Path Service?
Like most things in business, product photography is all about efficiency. The more efficient your product photography process is, the faster you can get your products listed and start making sales.
One of the best ways to speed up your product photography process is to outsource clipping path services. This way, you can focus on other aspects of your business while leaving the tedious task of removing backgrounds to the experts.
Outsourcing clipping path services can be especially helpful for start-ups or small businesses with no or limited internal resources to do in-house product image editing. It can also be a good solution for businesses who have seasonal products or limited time to do photoshoots.
The truth is, you don't need tens and hundreds of edited photos on a daily basis. There will be times when the trend is slow, and you don't need to do much product photography. But when things pick up, it can be difficult to keep up with the demand. This means you can either have your in-house team burned out because of the pile of images they need to edit when the demand rises or leave them idle if it all dwindles down.
Hiring an outsourcing company to do your clipping path services can be a more cost-effective solution since you only pay for the services when the need arises. The holiday season is the perfect example of a time when you'll likely need hundreds of images to be edited—for newsletters, holiday-themed banners on your website and your social media accounts, ads, catalogs, etc.
You can outsource your clipping path services during these peak periods and then scale down or stop the service when the demand is no longer there. Services like Pixel By Hand can come in to the rescue when you need to get things done but simply don't have the capacity to do it all in-house.
Our creative editors have years of experience in creating clipping path and have worked with numerous eCommerce businesses around the globe. So whether you need 10 images edited today or 100, we can confidently handle your project quickly and efficiently. No need to worry about bottlenecks and missed deadlines, we can help you get ahead of the game.
If you're not sure whether outsourcing clipping path services is the right decision for your business, consider these benefits:
It saves you time
It's more cost-effective
You can scale up or down as needed
It frees up your in-house team to focus on other tasks
You get access to experts with years of experience
eCommerce Clipping Path Services by Pixel by Hand
Pixel by Hand is one of the most trusted names in the eCommerce photo editing service. We offer high-quality, professional, and affordable clipping path services to businesses of all sizes. Our creative editors have years of experience creating clipping paths for product photos with intricate details.
We understand the challenges of removing backgrounds without affecting the delicate details of the product. This is why we only use industry-recommended tools like Adobe Photoshop to create clipping paths that accurately remove the background without harming the product.
Once the clipping path is complete, we will send you a sample image for your approval. Once you're happy with the results, we will proceed to edit the rest of your images and deliver the final edited photos within 24 hours. What can we say, we work fast!
In addition, we offer other eCommerce photo editing services that can complement your product photos, such as: Image retouching, Ghost mannequin effect, Color correction, and other post-production requirements.
If you're interested in our services, please don't hesitate to contact us using the chatbox below. We also offer a FREE Trial which you can avail here.
Let's transform your product images!
Get started with a Free Trial of our product photo retouching service or if you have any questions simply click Ask A Question to get started.
Let's Get Started Today. It's Free!
Send us a selection of your current images and we will show you how we can improve them.
All our sample images are completely Free.
SEND YOUR SAMPLE IMAGES TO EDIT FREE OF CHARGE
✔FREE TRIAL