Pixel By Hand Blog
Information focused on eCommerce product image editing & post-production
What are the Different Uses of Clipping Paths?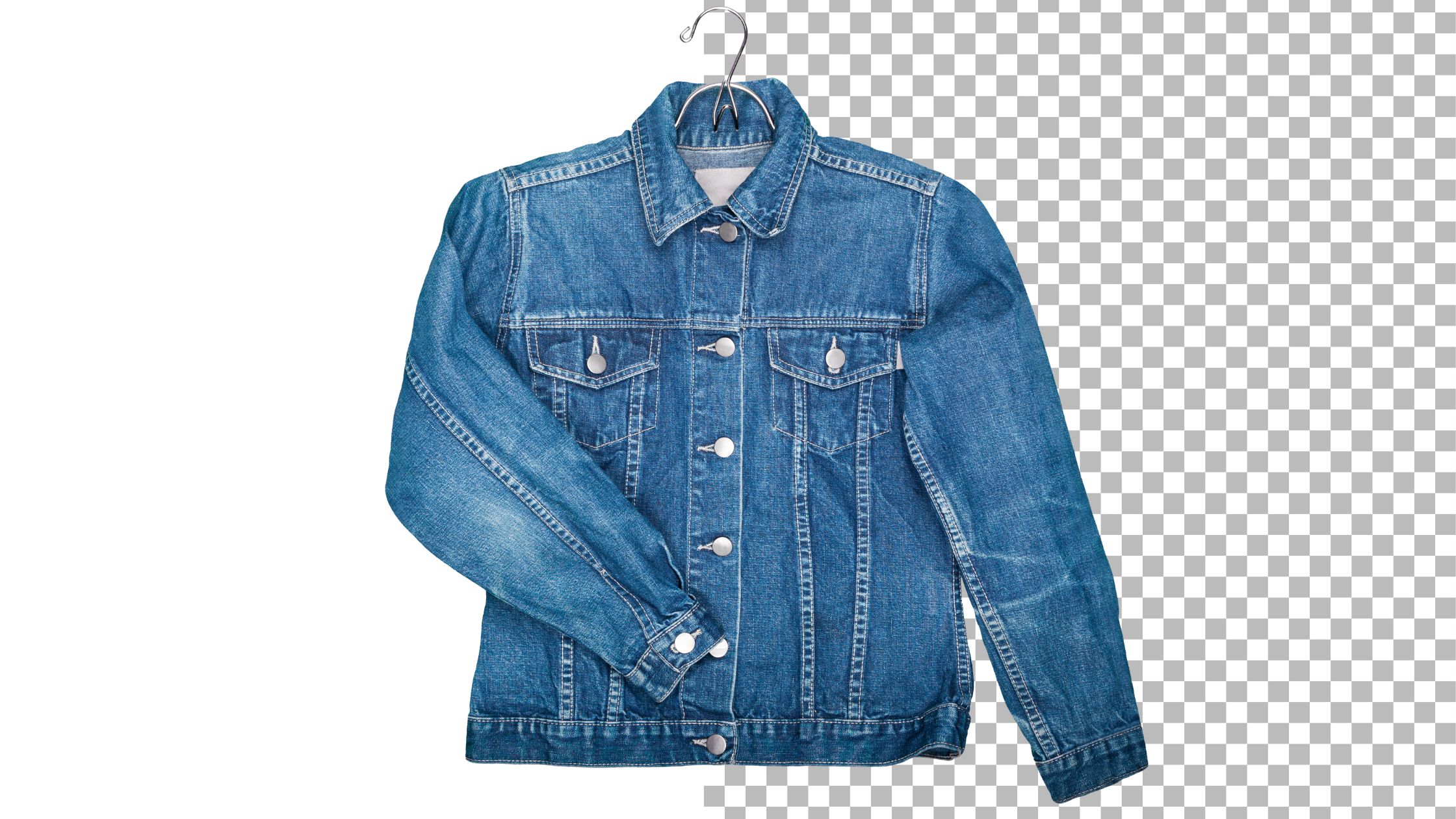 Image clipping often goes unnoticed, but it's what makes pictures look perfect. Whether you're looking at a website, magazine, or even a celebrity photo, image clipping is responsible for the meticulous detail.
Clipping path enhances the beauty of an image by adding a creative touch that is clinically accurate. This technology works like magic for marketing services and promoting businesses. It is especially effective in images that display products. It creates a good image that attracts customers and builds up your brand reputation.
In technical terms, a clipping path is an isolating technique used in image editing to remove the background of an image. The result is a clean and polished picture that can be placed on any kind of background, whether it's another image, color, or text. It is used to cut out images from their backgrounds or to make image masks.
In this guide, we'll cover the different uses of clipping paths and how a clipping path service can benefit your business.
Let's transform your product images!
Get started with a Free Trial of our product photo retouching service or if you have any questions simply click Ask A Question to get started.
What are the Advantages of Clipping?
Companies in various industries, such as eCommerce, automobile, retail, aerospace, and hi-tech, use image clipping to make product photos and clip arts more attractive for presentations and ads.
Image clipping can offer businesses a number of advantages when planning marketing campaigns, including:
A strong and clear image is more likely to catch someone's attention than a text-heavy one. Image editing techniques like clipping can make photos look neater and improve the background, making it more aesthetically pleasing. This can result in a more attractive and memorable presentation that is bound to make an impression on potential customers.
For example, for eCommerce websites, clipping paths can enhance the quality of photos to make them look more professional. This will give the website a boost in credibility and persuade customers that the products are high-quality and worth their money.
Image clipping is also a cost-effective marketing tool as it doesn't require expensive equipment or costly print space. All you need is a good-quality image and a reliable clipping path service to get the job done. This makes it an ideal solution for small businesses with limited budgets.
Superior Brand Reputation
Images that have been created with sophisticated clipping techniques can lead to customers feeling appreciated by businesses, which is a big factor in building brand image. People are more likely to remember a brand that has high-quality, elegant images because it leaves a lasting impression.
Branding is crucial in eCommerce as it sets businesses apart from the competition and builds customer loyalty. An outstanding brand image can increase web traffic and conversion rates, ultimately leading to more sales and profits.
Easy Editing and Illustration
Image clipping services make it easy to convert images from one format to another. This enables businesses to edit those images even with simple tools. Thus, it saves you a lot of time and money that would've been spent on redoing a product shoot.
For example, a business can use an online clipping path service to remove the background from a product photo and then place it on top of a new background. This is helpful when creating marketing materials like flyers and brochures.
Additionally, businesses can use image clipping to create illustrations for their website or blog. This helps your brand achieve a professional and uniform look on the web in print advertisements, website banner ads, brochures, pamphlets, product packaging, and other materials.
Clipping paths are also a great way to improve the quality of photos taken with a mobile phone. Smaller screens tend to pixelate images, but clipping paths can reduce the number of pixels and make the image look sharper.
Marketing and Portfolio Promotion
Images are some of the most important elements in a promotional campaign. Their ability to capture attention and create an impression can help promote your product portfolio and create a more inclusive marketing campaign. High-quality photos increase public appreciation, which can help boost your marketing reach. In turn, this goodwill can lead to more sales.
For example, a car dealer can use image clipping to create a realistic image of one of their new cars. This photo can then be used in an email marketing campaign or on the company's website to generate interest in the product. This, again, establishes branding throughout the marketing campaign and can be extremely effective in promoting a new product.
Image Clipping Technology that Results in Sophistication
Various technologies used in image clipping guarantee a sophisticated and photogenic presentation. By adjusting the pixel, lens, and color, and adding a new background, your product images can capture attention more effectively. The purpose-made images have better utility across all mediums and reinforce marketing messages.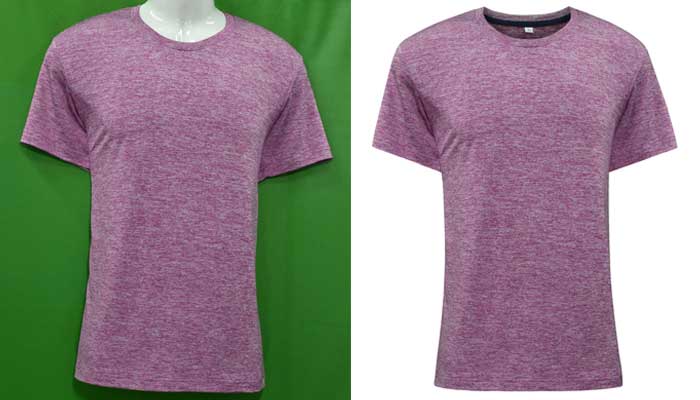 Image Clipping Services
Image clipping is the art of refining a photograph. Flaws like curves, ridges, and background noise are taken away or exchanged for something more visually appealing during the clipping process. This leaves you with a new image that is much more alluring. Image clipping not only makes product images more visually appealing but also attracts attention to the products.
The image clipping services commonly offered in the industry are as follows:
Image Tracing: Image tracing is the process of vectorizing bitmap images. This is done by manually creating anchor points that are then used to draw lines and curves. The result is a clean, high-quality image that can be resized without losing any detail.
Advanced Editing: Advanced editing is a more complex form of image clipping that can be used to make drastic changes to an image. This includes removing background objects, adding shadows, and changing colors.
Image Masking: Image masking is a process of hiding or revealing parts of an image. This is often done to create a transparent background or to highlight a certain element in the image.
Shadow Views: A shadow view is created by adding a drop shadow to an image. This gives the illusion of depth and can make an image pop.
File Conversion: File conversion is converting an image from one file format to another. This is often done to make an image compatible with a certain software program or to reduce the file size.
Retouching: Retouching is the process of fixing imperfections in an image. This can be anything from removing blemishes to airbrushing a model's skin.
There are many other services that businesses can take advantage of, such as adding logos, creating 3D product images, and even animating images. By utilizing these services, businesses can create high-quality images that capture attention.
Pixel by Hand Clipping Path Outsourcing Services
At Pixel by Hand, we understand the demand for quality product images in the market today. We offer clipping path outsourcing services to help businesses create the perfect image for their needs.
Whether you need a single image or a hundred, our highly skilled image editors can create clean, high-quality images that will capture attention. We offer a wide range of services, such as eCommerce product photo editing services, background removal services, ghost mannequin services, and color correction services.
When it comes to eCommerce photography, we know that quality is key. We take the time to understand your business and what you need to make your product photos stand out. We then work diligently to create images that are at par with your standards and your target audience.
If you're looking for a clipping path service that provides quality images, look no further than Pixel by Hand. Say hi to us in the chatbox below!
Let's transform your product images!
Get started with a Free Trial of our product photo retouching service or if you have any questions simply click Ask A Question to get started.
Let's Get Started Today. It's Free!
Send us a selection of your current images and we will show you how we can improve them.
All our sample images are completely Free.
SEND YOUR SAMPLE IMAGES TO EDIT FREE OF CHARGE
✔FREE TRIAL