Pixel By Hand Blog
Information focused on eCommerce product image editing & post-production
How to Represent Different-Sized Products in Product Images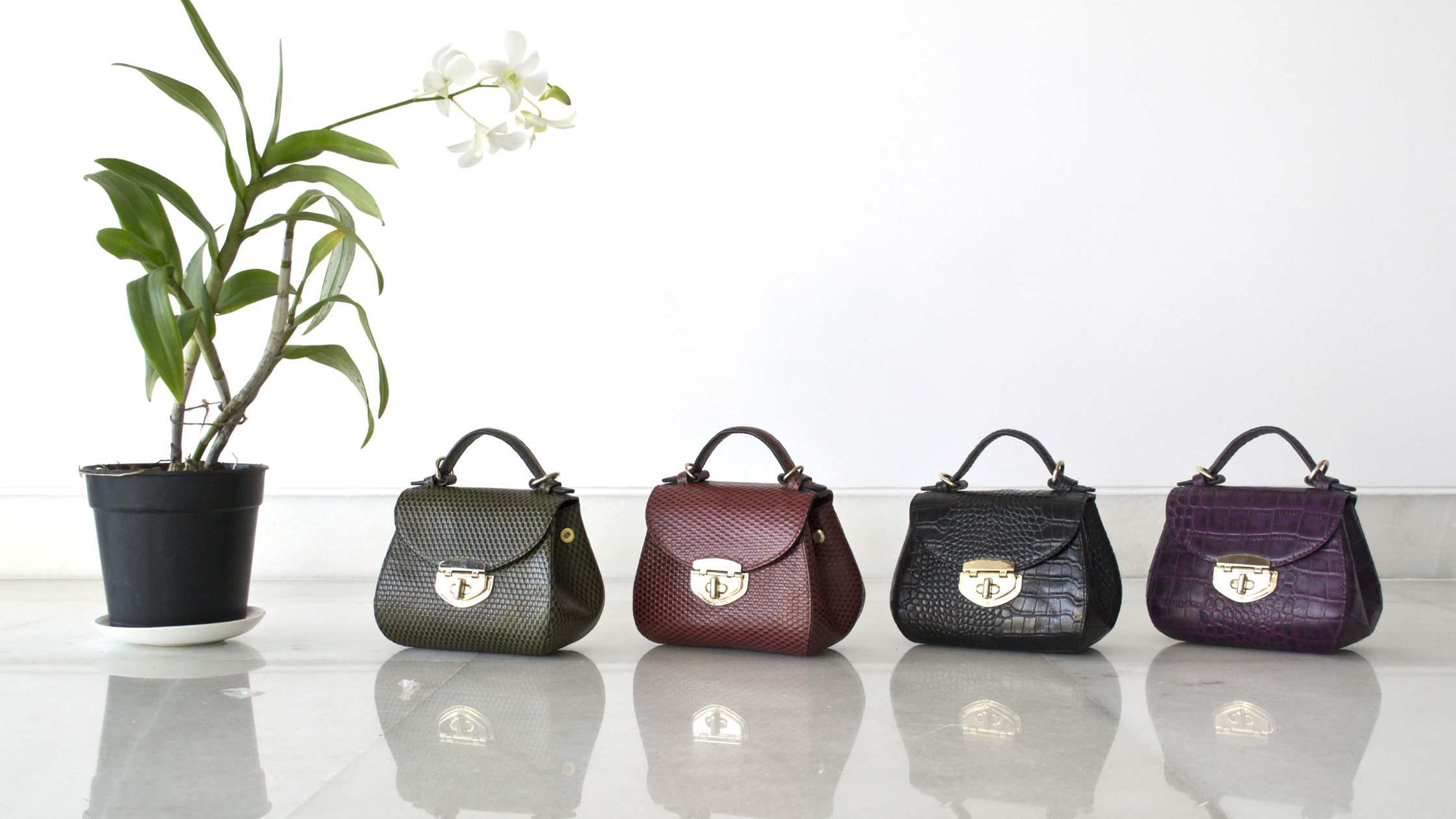 In the extremely competitive eCommerce industry, trust is very important: Adobe notes that repeat purchasers account for 40% of eCommerce sales, representing just 8% of all visitors. Another way to think about it is that a repeat customer is worth five times more than a new client.
But how do you go from acquiring a new customer to developing a repeat client? One of the key factors is to establish trust and credibility through your product images. These images must be clear and high quality, accurately representing your different-sized products. This creates a positive shopping experience and increases customer satisfaction which can then turn into future sales and repeat customers.
In this guide, we'll discuss a few different approaches to representing different-sized products in your product images, including scaling and cropping. We'll also provide some tips for making sure that your product images are high-quality and can be used effectively on smaller screens.
Let's transform your product images!
Get started with a Free Trial of our product photo retouching service or if you have any questions simply click Ask A Question to get started.
Choosing the Right Approach for Representing Different-Sized Products
Many websites that sell a wide range of products offer images of the product in different sizes. These images often need to be represented in a way that showcases their size accurately and allows customers to see what the product looks like in real life.
The most difficult problem for photographers is creating consistent images while expressing different sizes accurately. You can't always include items like hands, coins, or rulers without creating distracting eyesores.
So what do you do when you have products in different sizes? How do you show product sizing in your product images? It's difficult to represent realistic size during a photo shoot due to uncontrollable elements like camera zoom restrictions and cost. Fortunately, for eCommerce brands, there are tried-and-true post-production methods that can ensure product sizing consistency.
One option is scaling your images. This involves resizing the image to a smaller size while maintaining its original resolution or detail quality. Scaling ensures that you can create accurate representations of different-sized products without losing any visual information.
If you are selling clothing that comes in both small and large sizes, scaling can allow you to easily include product images of both size options without having to take multiple photos or spend additional time editing.
Another option is cropping your images. This involves resizing only a portion of the image while maintaining its original resolution or detail quality. Cropping your images allows you to focus in on the product itself, and can be useful if you are selling a specific type of product that doesn't come in different sizes.
Margins can also be used to represent different-sized products in your product photos. For example, if you have a large sofa or chair photographed for multiple sizes, you can include a small margin around the edge of the photo to show scale and create consistent images across different-sized products.
For bags, shoes, and other products where you cannot include margins, a common way to show scale is to use the edge of a table or counter in your photos. This allows customers to see how the product looks on a real-life surface, giving them confidence that the size is accurate.
Using margins in your product photos can help create consistent images representing different-sized products. However, it's important to choose the right type of margin for the product you photograph and think carefully about how you will use it in the image.
Ultimately, whatever approach you take for representing different-sized products in your product images, the key is to ensure that your photos are clear and high quality. This will help you build trust with customers and establish credibility for your brand. With the right approach and some attention to detail, you can capture amazing product images that accurately represent different-sized products and drive repeat business for your eCommerce brand.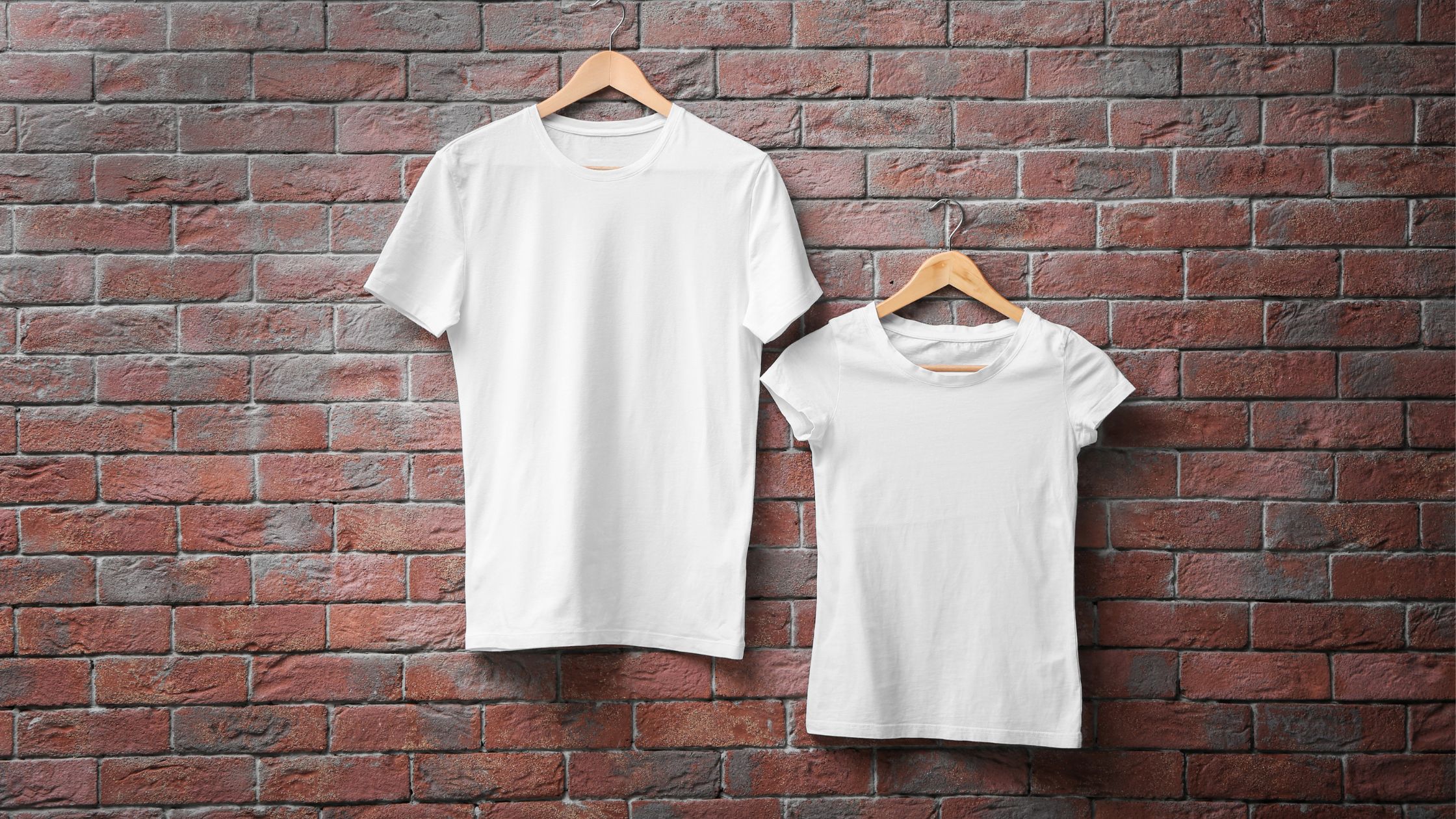 How to Create Product Sizes in Post-Production
Your sizing chart should be adjusted to give the appearance of various sizes. Start by creating a new Photoshop document with the dimensions that you need. Set the bottom of the image's guideline. This is where all of your images will end up within the canvas. Align your product using a guide. We recommend you leave a little empty white space (margin) below the bottom line of your product; something around ten percent should do it. Next, use the largest guide for the greatest part of your products. For consistency's sake, we recommend using the same amount of top and bottom margins. Set the medium guide to indicate a significant change in measurement from big to medium. It doesn't have to be proportionate to physical measurements; simply significant enough to tell it apart from larger or smaller items is sufficient. After you've set your medium guide, put your smallest guide at the same distance from the medium as a medium is from large. This will ensure that your product will still be visible at that size—if it's not, make "large" larger and start again from the beginning.
Resize your images to match the size guide.
You'll need to alter your product pictures to match the sizing chart that you've created. Because all items within a category will be fitted to the same sizing guide, you'll be able to maintain a professional quality across your site. The first image you place in your document will automatically be the largest option. If you want a smaller size, duplicate that image and resize it accordingly. Now you have two sizes to choose from – "Large" and "Medium". Duplicate the same picture and shrink the entire product until it meets the "Small" requirement. Keep in mind to keep the bottom alignment for all sizes while resizing. This helps to ensure that your website is consistent and scale is maintained properly.
Saving each size as its own picture and using that photograph from thereon will help you keep the sizes consistent. This method allows you to show scale to your clients without requiring costly studio time for shooting twice, three times, four times, or more than the amount of product (where a single product comes in several sizes). Good-quality, scaled product images will help your customers know which version of a product they're looking at while making a purchase decision. Also, browsing your site will be quicker for them as they can zero in on their desired size products.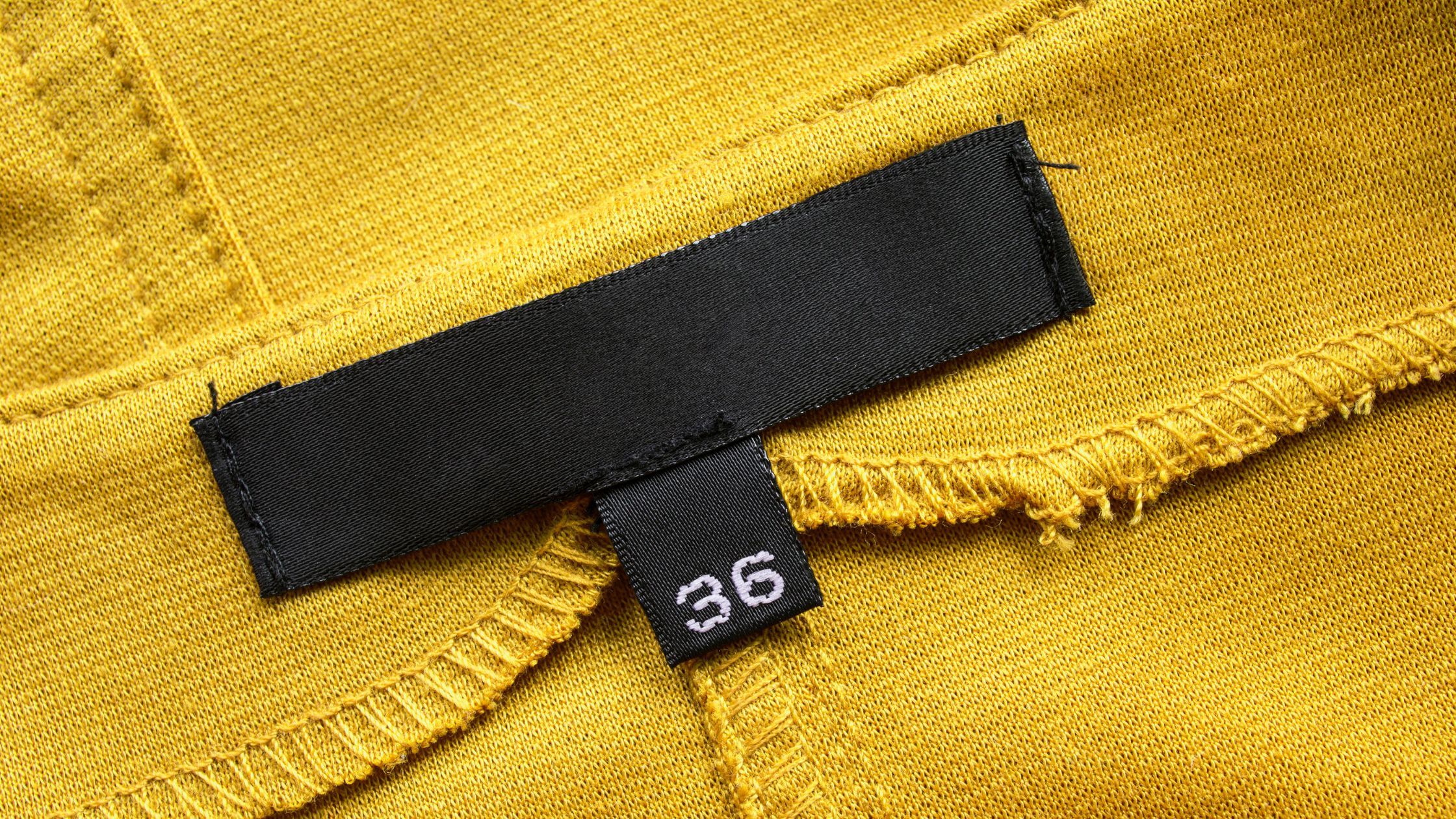 How Do You Present a Product Image?
Certain best practices can help you take great e-commerce product photographs. It's an ROI-effective technique that may be used for various goals, including increasing sales conversions.
Here is a list of things to consider and do while evaluating and improving your product photos:
1. Show the product from different angles.
Buying items online is tough for customers because they can't physically hold the product. Showing various angles of the item can help them see all the details. You should be able to know what a prospective buyer looks for when browsing your site. For example, if you are selling a kitchen appliance, make sure all buttons are visible and that other parts people would commonly inspect before making such a purchase are easily seen too.
2. Provide a close-up product photo.
It is simpler for consumers to look at an item closely even if they do not touch it, and it gives them the assurance that you are selling precisely what they want. You may need to hire a background remover service like Pixel by Hand just to ensure that customers don't become distracted by looking at the photo up close.
3. Provide photos for every color or style of the product.
If you offer a variety of colors for each product you sell, the image editing service provider can do more than just remove the background—they can also digitally change the colors of the product. This is much easier than taking pictures of every different product variant.
4. Get high-resolution photos to allow zooming in on the details.
Some customers can be very finicky and will want to take a close look at product photos, looking for labels or other details. Unfortunately, some image editing services might not do the best job of preserving quality after post-processing. This is not acceptable because customers are quick to lose interest in low-quality photographs. If you're using a background remover, make sure the picture's quality isn't damaged in any way.
5. Be consistent in your branding style.
Making an e-commerce site look professional starts with small details, like having consistent branding and styling for product photos. By outsourcing to a background removal service, you can have uniformity across all images on your site. Asking the photo editor to add watermarks with your shop name is another way to give potential customers peace of mind about buying from you.
Because you're removing the background of your product photos, you have a blank canvas for designing your own branding elements. While watermarks can be added separately, you might also try incorporating them into the images to make them more subtle and seamless. The great thing about using Photoshop is that there are endless possibilities for doing this creatively!
6. Choose a professional photographer to take product photos.
Customers can tell if the product images are done by professionals or amateurs. They may even determine whether or not pictures have been altered using professional techniques. There is consolation in knowing that the firm believes in putting out only the highest-quality work for its clients. Customers will choose high-quality photos over other options more frequently.
7. Have professionals retouch your product photos.
After the photos are taken, there is still post-production work to be done in order to make them suitable for e-commerce usage. 38% of customers prefer a white background on product images as this helps them focus on the product. But, if you don't have the tools to remove the background and retouch your product photos on your own, consider outsourcing this work to a professional service. You can ensure that all your images look clean and polished, which is essential for successful e-commerce marketing.
8. Show product reviews.
Many online shoppers have had bad experiences in the past, so they will be more likely to buy from you if they can read reviews from previous customers. This way, new customers can see that you have a good reputation.
9. Be mindful of image file sizes.
You can't just upload any image on your website. Your product images need to be optimized for fast loading times, so ask your image editing service provider about image file size. You may also want to compress the images before uploading them to make sure they'll load quickly for customers browsing on their mobile devices or slow internet connections.
10. Follow the basics of image SEO.
Image SEO optimization is important for better search rankings on Google and other search engines. It's not simply about making your photos attractive enough to be posted on the website. For example, you can add descriptive titles and alt tags to product images to make them easier to find in searches.
11. Be mindful of copyrights issues.
Using images on your website without the proper permissions is against copyright law and could result in legal action. When outsourcing your product photos, make sure that you are working with a professional service provider who understands these laws and can stay within the guidelines. This will help protect you from any issues down the road and ensure that you don't get into any legal trouble.
All these tips can help improve the quality of your product photos and make them more appealing to customers. By focusing on the details and ensuring that your images are high-quality, you can set yourself apart from competitors in the e-commerce market and achieve greater success with your online sales.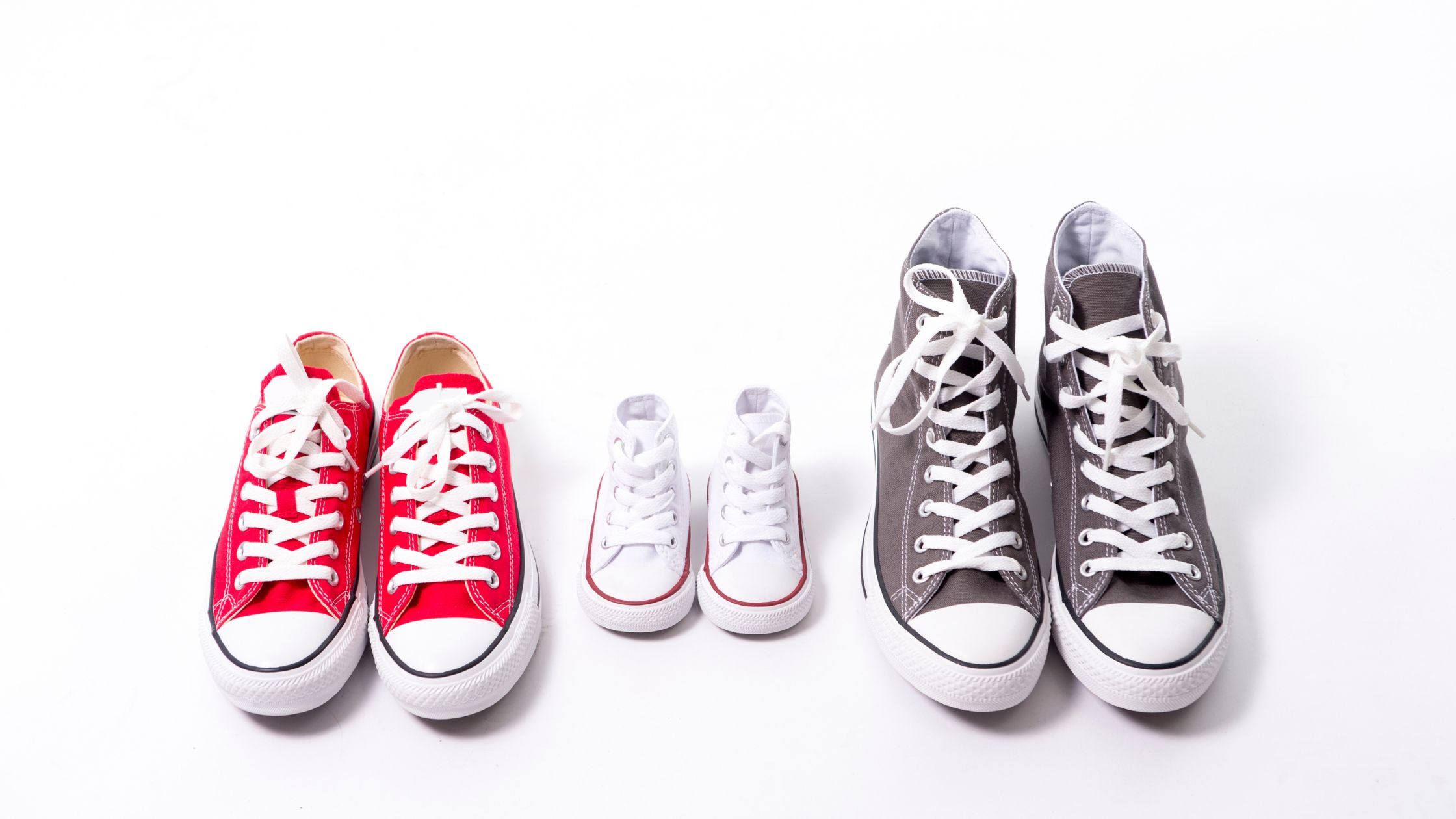 Pixel by Hand Product Photo Editing Service
Pixel by Hand is a professional product photo editing service that specializes in creating and retouching scalable product images. Their team of expert editors can work with your photos to ensure accurate scale, color, and detail for all of your different-sized products. If you need help creating amazing-quality product images for eCommerce, say hello to us at Pixel by Hand today in the chatbox below.
Let's transform your product images!
Get started with a Free Trial of our product photo retouching service or if you have any questions simply click Ask A Question to get started.
Let's Get Started Today. It's Free!
Send us a selection of your current images and we will show you how we can improve them.
All our sample images are completely Free.
SEND YOUR SAMPLE IMAGES TO EDIT FREE OF CHARGE
✔FREE TRIAL