Pixel By Hand Blog
Information focused on eCommerce product image editing & post-production
How to Outsource Photo Editing for eCommerce?
The most successful online retailers usually have one thing in common: they use great product images that captivate their customers and ensure that their images reflect what they truly offer. In fact, numerous market studies have confirmed that online shoppers are more likely to purchase if they can see high-quality product photos.
Product images mimic the in-store shopping experience by giving potential customers a clear and realistic idea of what they're buying. And while it's important to have great product photography, it's equally important to have those photos edited in order to present the products in their best light.
Great photos also help set you apart from the competition. Especially now that more businesses have turned to digital, you want to ensure that your product images are high-quality and will leave a lasting impression on potential customers. Currently, there are 9.1 Million Online Retailers worldwide, and 2.5 Million of them are in the United States. This is clear evidence of a highly competitive market, so it's important to have strong product photography and branding if you want to stay ahead of the curve.
But taking and editing high-quality product photos requires time, effort, and expertise – all of which can be in short supply for small businesses and eCommerce entrepreneurs. This is where outsourcing photo editing services can be a game-changer for your business. These are professional editors who have mastered the art of photo editing and can help you create photos that are high-quality, consistent, and on-brand.
Let's transform your product images!
Get started with a Free Trial of our product photo retouching service or if you have any questions simply click Ask A Question to get started.
Outsourcing eCommerce Product Photo Editing
There are three processes involved in creating product images: pre-production, production, and post-production. Pre-production is the process of planning and preparing for the photo shoot. This includes choosing the right location, props, models, and wardrobe. Production is the actual photo shoot, and post-production is the editing process.
To outsource your editing needs means you need to send your images to an external image editing service that will work their magic and return the edited images to you. A professional outsourcing service should be able to align with your style guide to ensure that your images are consistently edited and tailored to match your aesthetic. This is a great solution especially if you don't have the time or resources to edit your own photos.
The art of image editing can cover a wide variety of techniques. Basic editing can include color correction, cropping, and resizing. But more advanced edits may require removing objects or people from the background, adding graphics or text, manipulating the light and shadows, or even changing the location entirely.
For example, eCommerce stores can benefit from more advanced techniques like removing the background from an image or adding a graphic overlay. If you've hired a model to wear your products, you may need to remove any stray hair or wrinkles in their clothing. And if you're selling food or drink, making the colors "pop" can entice customers and make your products look more appetizing.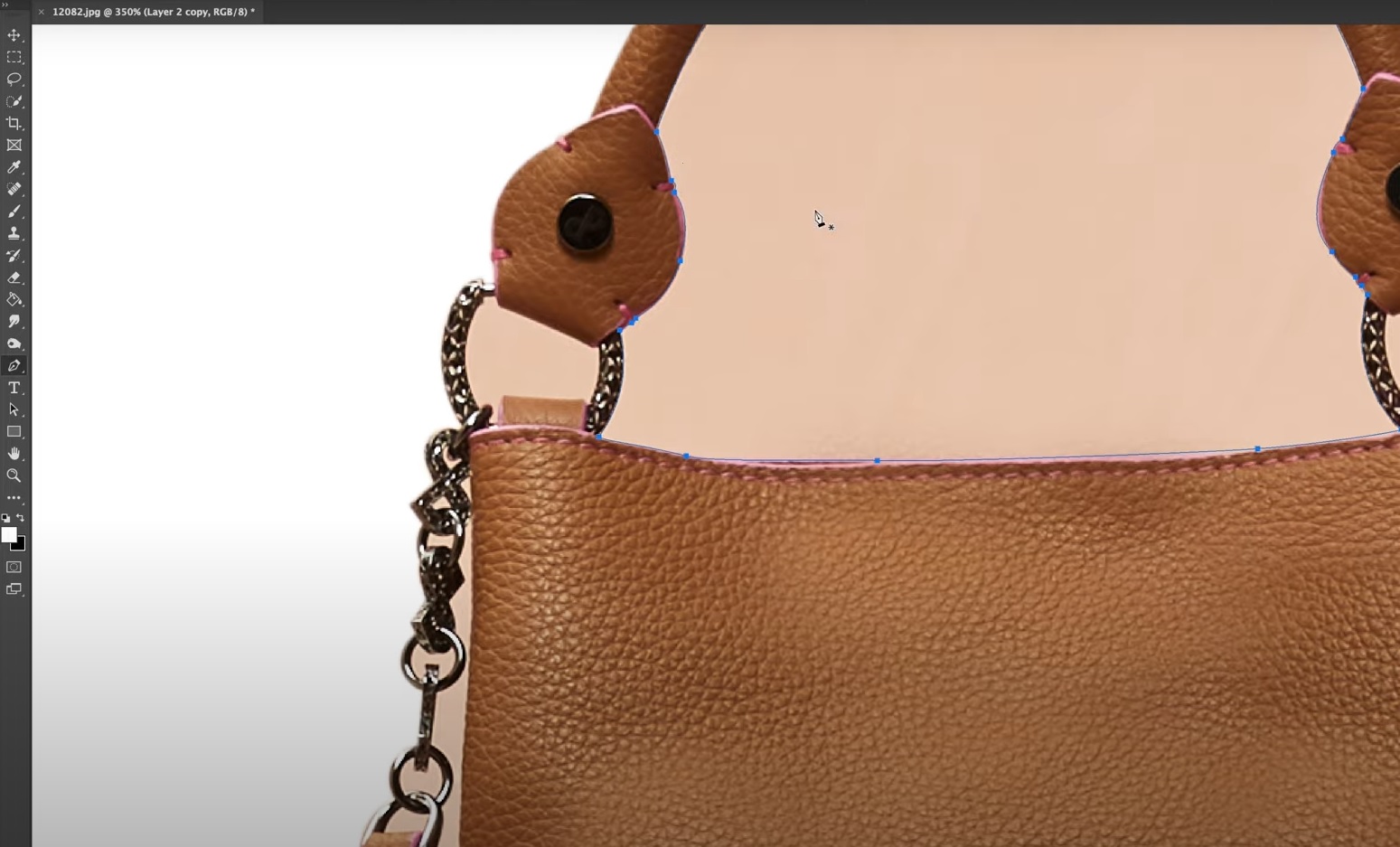 Reasons to Start Outsourcing Photo Editing
There are many reasons why you should start outsourcing your photo editing needs. First and foremost, it will save you a lot of time. Photo editing can be a time-consuming process, and it's not always easy to get the results you want if you don't have a lot of experience. By outsourcing this task, you can free up your time to focus on other aspects of your business.
Product Photography is Seasonal in Demand
Product photography is also highly seasonal. There are peaks and troughs in demand throughout the year, so it can be difficult to find the time to edit your photos when you're busy with other things. This is especially true with apparel and fashion stores, wherein supply and demand can change rapidly depending on the trends. There are significant changes in photo production each month and week, so maintaining the right number of in-house retouchers can be difficult. Your team can either be idle or overworked.
By outsourcing your photo editing, you don't have to worry about seasonal swings. You can ensure that your images are edited in a timely manner and you won't have to worry about falling behind on your product photography. You should be able to scale if you use an outsourcing photo retouching service. Regardless of how many product images you need to get edited each day, these pros are able to handle it. Plus, if you think about it, you'll only pay for the service when you actually need it like during peak season and holidays.
Helps You Build a Powerful Brand
Another big reason to outsource is to help you maintain a consistent brand image. As your business grows, keeping track of all your product photos and ensuring that they're edited in the same style can be difficult. An outsourcing service can help you maintain a consistent look and feel across all your images, which is important for building trust with your customers.
Whether you're selling fashion items or a car, branding is what sets you apart from the competition. It's essential to have a strong and recognizable brand image, so customers can easily recognize you wherever they see you. If your product photos are all over the place, it'll be more difficult for customers to connect with your brand. But if they're consistently edited in the same style, it'll reinforce your brand identity and make it easier for customers to remember you.
Saves You Money in the Long Run
Outsourcing photo editing can also help you save money in the long run. Hiring a full-time photo editor can be expensive, and you'll also need to provide them with the necessary equipment and software. But when you outsource, you only pay for the service when you need it. You don't have to worry about the cost of maintaining a full-time staff or investing in new equipment.
In addition, you can also get discounts when you outsource in bulk. Many photo retouching services offer discounts for larger orders, so you can save even more money if you have a lot of photos that need to be edited.
Repetitive Photo Editing Can Burnout Your Employees
Photo editing tasks can be repetitive and tedious. Some requirements, like skin retouching and adding props, can be challenging and stimulates creative senses. Clipping paths and removing backgrounds, on the other hand, are basic editing tasks that don't require a lot of expertise but consume a lot of time.
After a while, doing these mundane tasks can start to feel like a grind. This can lead to burnout, which can impact the quality of your photos. When you outsource, you can avoid this problem by using a service that specializes in photo editing.
Prevents Delays in eCommerce Sales
When the number of editors you require varies frequently and there are a lot of turnovers, editing product images will be a bottleneck. A delay of weeks or even months between a photoshoot and uploading edited images to your website can lead to a significant loss in sales and relevance.
Outsourcing this can help you speed up the process and get your product photos edited faster. A reputable outsourced photo editing service should be capable of delivering images in 24 hours or less. This means you can feel confident of staying on track with your marketing campaigns and avoiding any delays in eCommerce sales.
Maintains a Good Working Relationship with Your Photographer
If you work with a professional photographer, it's important to maintain a good working relationship with them. After all, they're the ones who are responsible for taking the photos that need to be edited. When you outsource photo editing, you can avoid any potential conflicts by leaving the editing to the professionals.
This way, you can focus on what you do best and leave the photo editing to the experts. Plus, your photographer will be able to work more efficiently without having to worry about editing the photos themselves.
Ensures High-Quality Results
When it comes to product photos, you need to make sure they look their best. After all, these are the images potential customers will see when considering buying your product. If the photos are poorly edited, they could negatively affect your business and turn customers away.
Outsourcing photo editing to a professional service ensures high-quality results. A good photo editing service will have a team of experienced experts in editing product photos. They'll be able to achieve the perfect balance of colors, lighting, and other factors to make your photos look their best.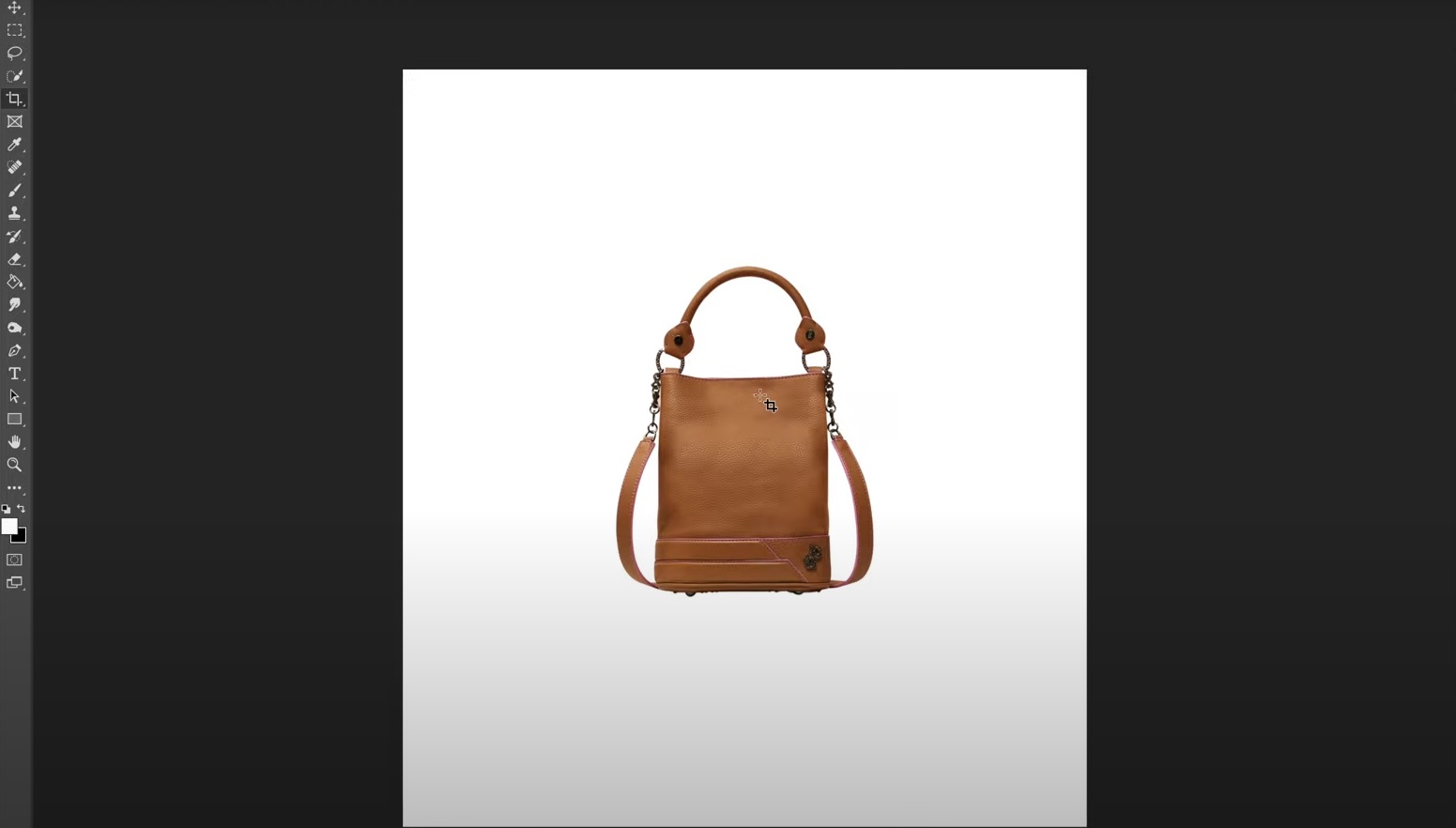 How to Outsource Product Photo Editing
The worst way to hire an image editing service is to simply take the lowest quoted price. Inexperienced services that offer rock-bottom prices often deliver poor-quality work. This can cost you more in the long run, as you'll need to have the photos edited again or even redone from scratch.
Instead of going for the cheapest option, look for a service that balances quality and affordability. Here are a few tips to help you find the right photo editing service for your business:
Before you start looking for a service, take some time to think about your specific needs. Do you need all of your photos edited? Or just some of them? What kind of edits do you need to be done? Answering these questions will help you find a service that's a good fit for your business.
You can find a wide range of photo editing services online—from fashion to food to product photos. It's important to find a service specializing in editing the type of photos you need. This way, you can be confident they have the experience and expertise to deliver the results that you want.
For example, we at Pixel by Hand specialize in product image editing for eCommerce businesses. We only work with product photos and have years of experience in the industry. It is what we do and we are good at it. You can feel confident that your product photos are in good hands when you work with us.
Check their portfolio and reviews
When considering a photo editing service, take a look at their portfolio to see examples of their previous work. This will give you an idea of the quality of their work and whether or not they're a good fit for your business.
For example, our portfolio showcases the before-and-after images of product photos we've edited. You can see the high level of detail and quality that we put into every single photo.
It's also a good idea to check reviews from past clients. This will give you an idea of what it's like to work with the service and whether or not they deliver on their promises.
When it comes to photo editing, there are many different software programs that can be used. Some services use lower-quality tools that result in poorer-quality photos. So, it's important to find out what software the service uses before hiring them.
At Pixel by Hand, we only use the highest quality software, including Adobe Photoshop and Lightroom to edit product photos. This allows us to achieve the best possible results for our clients.
Consider their turnaround time
When you're running an eCommerce business, you need to be able to get your product photos edited quickly. That's why it's important to find a service that can meet your deadlines.
At Pixel by Hand, we understand the importance of a quick turnaround time. We typically deliver edited photos within 24 to 48 hours so that you can get your products up and running as quickly as possible.
It is always practical to compare these services' prices to see which offers the most affordable rates without compromising quality. But like we said, don't just choose the cheapest option. Look for a service that offers a balance of quality and affordability.
Pixel by Hand offers high-quality product photo editing services at very competitive rates. Our expert team can perfectly edit your photos without breaking the bank.
Get in touch with us today to learn more about our services or to get a free quote. We'd be happy to help you take your product photos to the next level!
Let's transform your product images!
Get started with a Free Trial of our product photo retouching service or if you have any questions simply click Ask A Question to get started.
Let's Get Started Today. It's Free!
Send us a selection of your current images and we will show you how we can improve them.
All our sample images are completely Free.
SEND YOUR SAMPLE IMAGES TO EDIT FREE OF CHARGE
✔FREE TRIAL