7 Highly Effective Tips On How To Stage Product Photos Yourself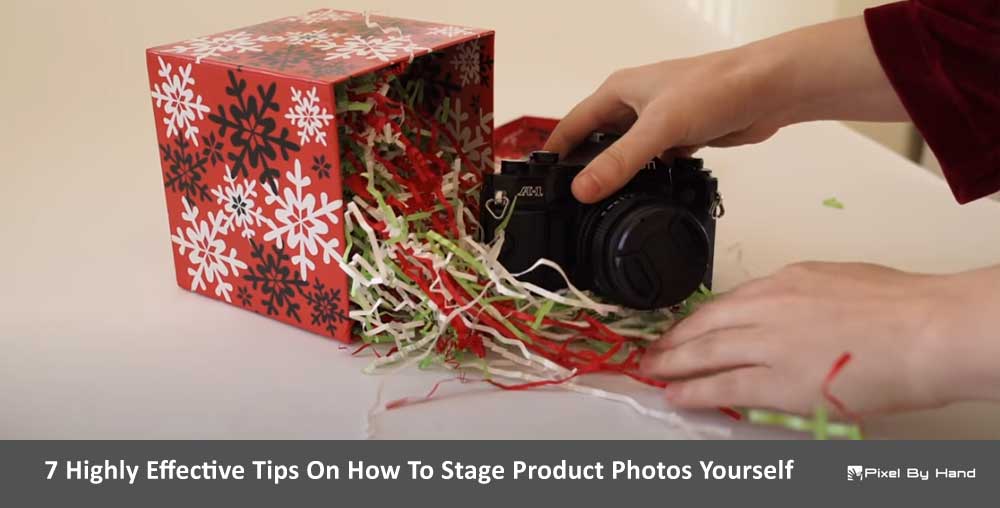 Preparing or staging your products prior to shooting is a critical aspect of creating your product images for eCommerce. There are many ways we can use our product shots to demonstrate the benefits and features of a product. These may include how the product can be used, displayed, what variations a product has, colors, sizes etc etc..
This is why it's so important to stage a product correctly, take time to think of the questions a potential customer will ask. Then, try to answer these questions through your imagery. 
So, lets look at How To Stage Product Photos Yourself through a list of tips and techniques:
1) Product preparation
2) Filling The Inside Of The Product
3) Illustrate The Products Intentions
4) Stage Your Product Photos For Light
5) Be Careful To Avoid Reflection
6) Product Textures & Feel
7) Photographing Additional Features On A Product
To expand on each of these tips further let's take a real life product and see how we can apply each one.
In this example we will use a handbag as the product: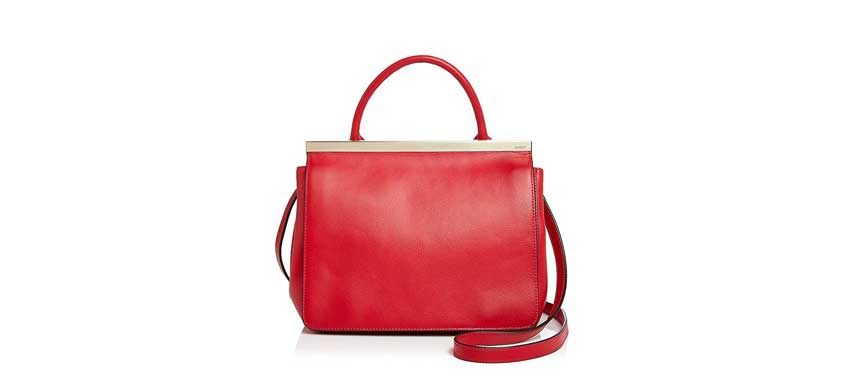 Handbags can be surprisingly easy to stage and photograph if you use the right techniques. Being quite a small item they are easy to manipulate and various angles can be explored quickly.
The trick to photographing handbags (as in any product) is to bring out the personality of the product through the images you take. By personality, we mean the size, color, shape, basic and special features.
Taking photographs of handbags may not be as challenging as many other fashion items.
So lets apply the 7 tips we mentioned earlier to this particular product: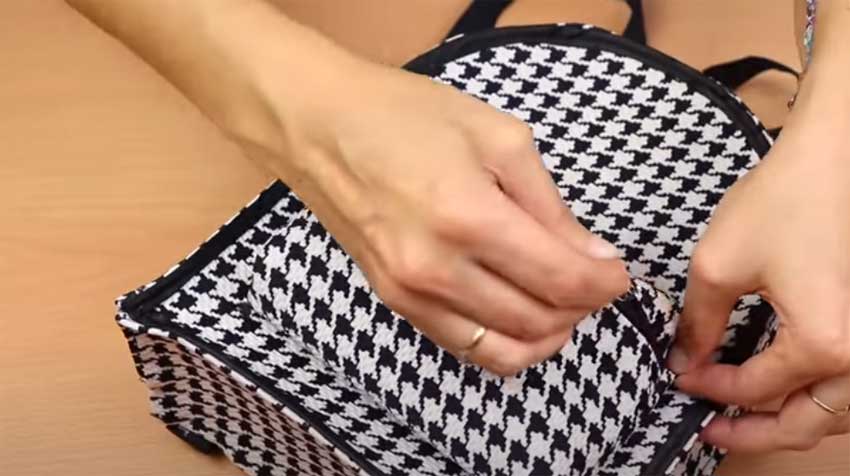 To start with its best to remove any unwanted items from the outside of the bag. Remove any dirt, dust or stains. Depending on the material of the handbag there are a number of ways to clean prior to shooting. Aerosol gas duster cans are a great option for getting rid of unwanted dust. Some materials such as leather and plastic can really show up best under studio lights. Just take your duster can and spray away any unwanted dust. You can also use a clean, dry dusting cloth to wipe over the surface.
.
2) Filling The Inside Of The Product
.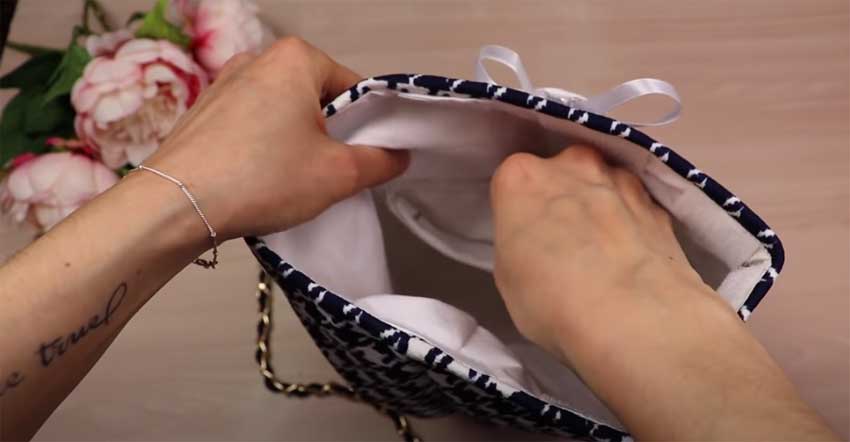 This is an optional step if the product can and needs to be physically filled. This may seem a little strange but it is an essential part of displaying certain products correctly. Clothing and bags are obvious examples.
A great looking bag is puffed out and looking as though it's full. This illustrates to the potential buyer that the bag is suitable for purpose – you can fit lots of things inside it. A flat, lifeless bag is far less attractive.
You need to get a good balance so that the handbag is filled just right. You don't want it to look overfilled as this will just look like a balloon. You can use a variety of objects to fill your handbag, the most popular being paper and bubble wrap.
Filling out the product correctly shows the customer that the item is fit for purpose.
.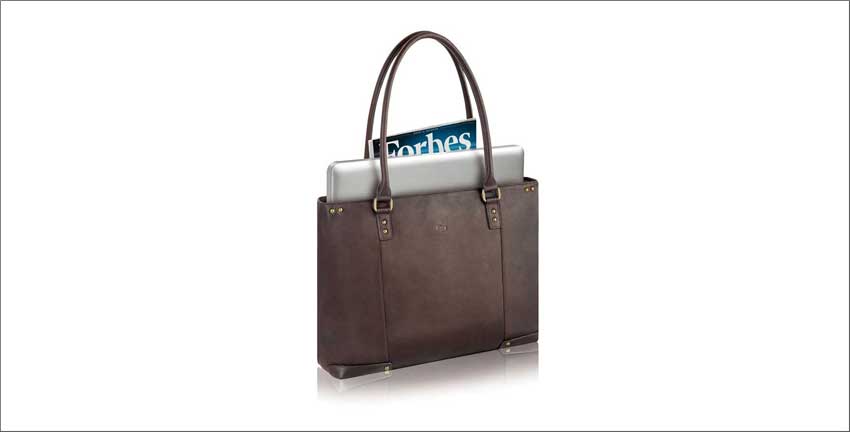 It may seem obvious but you need to show exactly what the product is intended for. The majority of handbag designs belong to the same styles, but you should never leave it up to a potential customers imagination.
If the handbag is designed for work, what can you fit inside? A small purse, a notebook or even a small computer? Bags can have a variety of intended uses. It's important to communicate as best as possible through the product photography. You can highlight certain features and add context by placing items in or around the bag.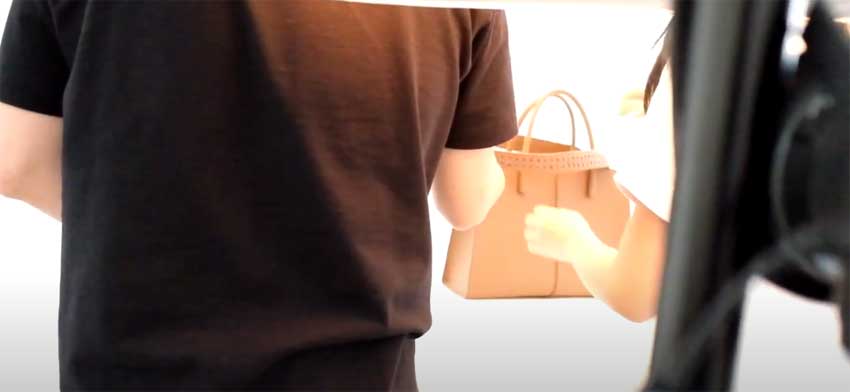 Lighting can make or break most product images intended for ecommerce. Unwanted shadows can result from direct lighting. Lighting setups can be very difficult to perfect. One of the best options is to use natural light, if you use it in the correct way then it can be a great low-cost option.
It's important to get the lighting right for each and every product you shoot.
You should avoid harsh or direct lighting which can cause unsightly shadows or glare. Lighting setups can be tricky to get right, so play around with different ideas.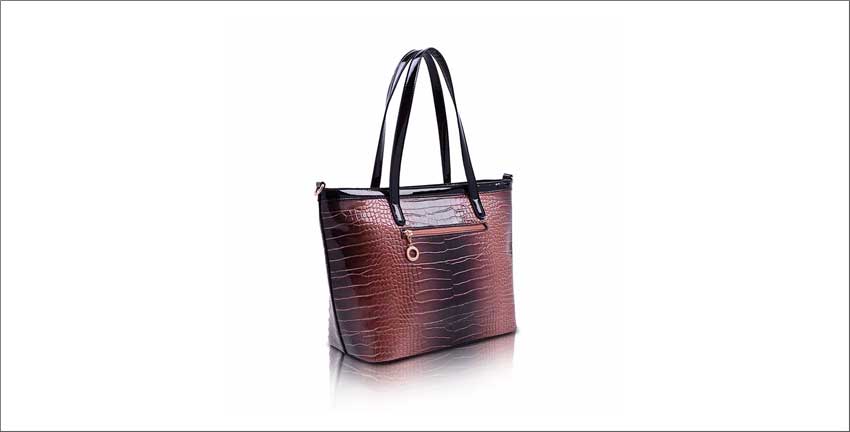 Reflections are Common materials such as plastic and leather. With this type of material you need to be careful to avoid any reflections. Lighting is the most common form of reflection but you also need to keep an eye out for camera reflections and even photographer reflections.
Image editing can reduce some of these issues, but it's always best to take care of reflections when shooting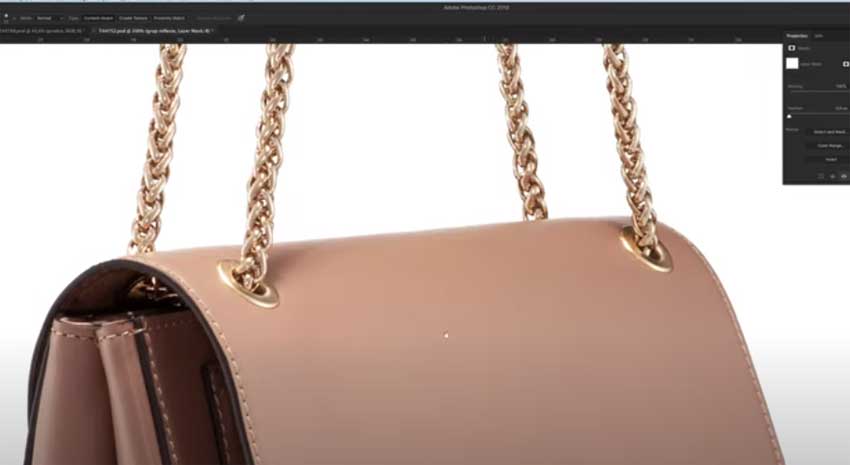 Handbags are attractive if the bags material texture gives a positive feel. Handbags are constantly being handled by its owner, so it makes sense for a potential buyer to be interested in how the bag feels. A soft, comfortable texture will always win against a hard, plastic feeling texture. It is therefore very important to set up your lighting to capture a handbags texture.
Any handbag images you create should be clear and in Focus. You should aim to have every part of the bag in Focus. It is advisable when you shoot your images that the aperture is 8.0 or above.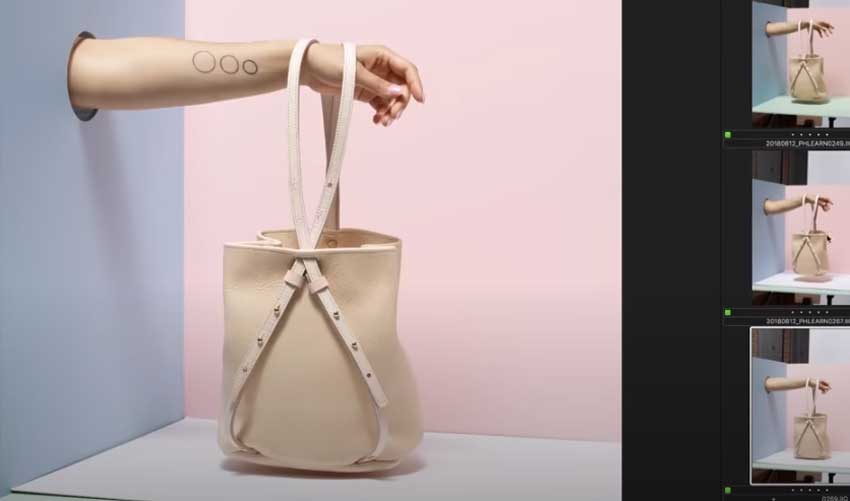 In our example of handbags an important feature to consider are straps. They are a key feature of all bags. The tricky part can be arranging the straps in such a way that they look natural. A great way to do this is to hang your handbags from up high on a pole or hook. You can even use an assistant to hold up the straps as in the above image. You can also use thin cotton or fishing line to help the straps hold their shape.
It's important to take on board the points explained here. If you use this for a solid base to build your handbag product shots from, then you are sure to increase conversions and sales.
About Pixelbyhand
We are a professional product photo editing service. We work with businesses across the globe perfecting their images for eCommerce websites.
If you run an online business and would like to improve on your current product images then complete the simple form below. (We will only use your email to contact you directly regarding any inquiry you make. We promise to never send you spam or any unwanted mail).
LET'S GET STARTED TODAY. IT'S FREE!
Send us a selection of your current images and we will show you how we can improve them.
All our sample images are completely Free.