Pixel By Hand Blog
Information focused on eCommerce product image editing & post-production
eCommerce Image Clipping: Everything You Need To Know

If you run an eCommerce store, you've no doubt noticed how your competitors prefer to feature their products against a clean, white background. Not only does this make their products pop, but it also showcases the product without any distractions to take the viewer's mind off buying.
So, how do retailers achieve these perfect product shots and how can you replicate these results for your own eCommerce store? The answer lies in image clipping, something we're going to tell you all about within this in-depth guide.
What Is Image Clipping?
To begin, let's look at exactly what image clipping is. Image clipping is a photo editing technique that involves separating, or 'clipping', the background away from an image. In eCommerce, for example, this technique aims to place emphasis purely on the product by removing its surrounding background. The product image is then placed on a white, coloured, or transparent background.
Ultimately, image clipping is used to refine an image by removing background elements that take away from the appeal of the subject.

When Is Background Removal Necessary?
We've mentioned the popularity of image clipping for product photography and eCommerce stores. Now, let's take a closer look at why this photo editing technique is so necessary in these scenarios.
To Comply with eCommerce Requirements
Many online marketplaces, including Amazon and eBay, either recommend or require white backgrounds for product images. Therefore, image clipping allows a brand to comply to these requests and give themselves the best opportunity of performing well on these marketplaces.
To Avoid Distractions
This is one of the key reasons why image clipping is important, particularly for product images. When a background is distracting, it takes the focus away from the product being displayed and marketed.
To Showcase Details
Image clipping not only removes a distracting background, but in doing so, also allows a product's details to stand out. Some details easily blend into a busy or dull grey background. When shown against a crisp white background, however, they instantly stand out.
To Isolate Specific Product Features
Image clipping is also helpful for when a retailer wishes to showcase specific product features on their own, without their surrounding elements. This allows the product imagery to hone-in on these areas with clarity and showcase them without distraction.
To Create a Uniform Background Across Numerous Images
Another reason why image clipping is so necessary for brands is because it allows them to create a uniform background across all of their products, whether for their online shop, a catalogue, advertisement, or more.
To Obtain a Transparent Background
Sometimes, image clipping might be used to make the background of an image transparent. This makes the product image more versatile in how it can be presented and allows retailers to showcase their product on a different background entirely. A bottle of sunscreen might have its background removed and replaced with a backdrop of sand, for example, to aid with marketing
When Is Background Removal Not Necessary?
While there are many scenarios where removing the background of an image is beneficial, there are also some cases when image clipping could hinder (rather than help) your overall image.
This includes when an image's existing background provides necessary context for the subject. Removing this may lead to confusion about a product's purpose, for example, thus diluting its marketing message.
Another situation when clipping the background of an image might not be necessary is if a crisp white background can be achieved during the photography stage. Some photographers can achieve this through use of lighting and selected backdrops; however, this also depends on several other factors while shooting.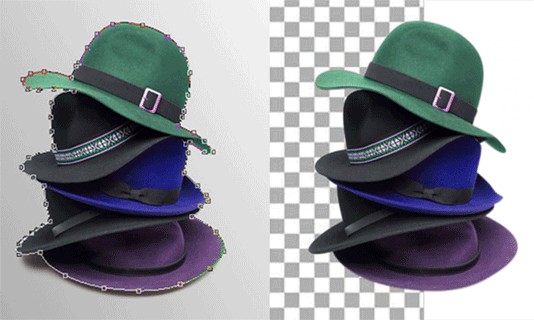 What Are The Advantages Of Image Clipping?
We've already touched upon some of the advantages of image clipping, as well as why an eCommerce retailer would want to utilize this technique. Let's explore each of these reasons in more depth below.
Higher Engagement
As you've learned, image clipping is used to remove the existing background of your product imagery to eradicate clutter and distraction. An image with a neat and clean appearance is visually appealing and instantly captures the attention of viewers. This, in turn, can encourage consumers to engage with your products.
Boosted Brand Reputation
Speaking of brand presentation, this also goes a long way toward boosting your brand reputation. Showcasing your products in a professional, clean, and striking manner encourages consumers to think positively of your brand. These elegant images leave a lasting impression within the minds of consumers too. Reputation goes hand-in-hand with recognition, meaning viewers will also easily remember and identify your brand for its superior product display.
Ease of Use Across All Formats
Image clipping services can also convert images from one format to another, such into a transparent background vector file. This not only aids with the editing of images, but also allows businesses to use images within their marketing with ease. Whether for websites, brochures, catalogues, or social media advertisements, brands can use the same imagery across both web and print formats.
Better Promotion and Marketing Reach
All businesses – whether eCommerce or bricks-and-mortar – need successful promotions in order to thrive. Appealing product images are the most important aspects of any promotional campaign, therefore image clipping also assists in this arena. Expertly clipped images draw attention, create a great first impression, and powerfully promote a brand. This boost in public appreciation leads to a significantly higher marketing campaign reach.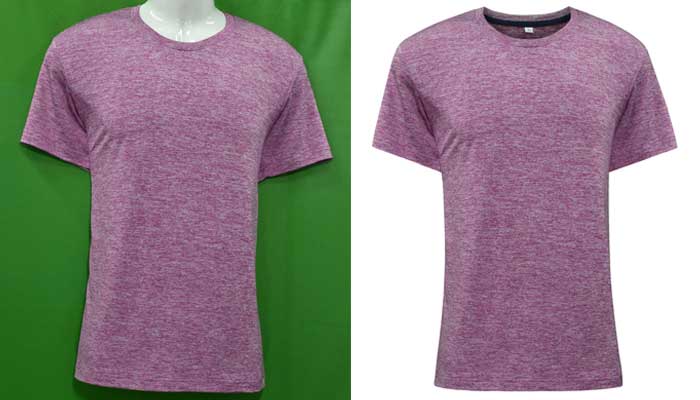 What Is An Image Clipping Service?
Now that you know what image clipping is, along with what advantages it offers to eCommerce retailers, let's look at what an image clipping service is.
Simply put, an image clipping service comprises of professional photo editors who provide bulk image editing and background removal services. They do this through a combination of manual techniques and advanced clipping software.
Additionally, image clipping service providers are experts in recommending ways you can improve your product images for better conversions and sales.
When looking for the best image clipping services, there are four main elements a company should offer:
Consistent quality

Fast turnaround

One flat rate

24/7 customer support
Read 10 Tips For Choosing The Best Product Image Editing Service.
Reasons To Outsource Image Clipping
After learning about the ins and outs of image clipping, you may be wondering why an eCommerce store would (or should) outsource this task.
As with all product image editing processes, image clipping requires time, effort, technology, and a unique skill set. In other words, elements a small business owner, or their staff, might not possess.
Let's take a closer look at the reasons why a brand might consider outsourcing their image clipping.
It can be Viewed as a Repetitive and Boring Task
Unless an individual specializes in image clipping, they may consider it a photo editing task that's too boring and repetitive for them to do on a daily basis. As a result, brands may find it incredibly hard to delegate this task among their staff.
The Seasonality of Ecommerce Sites
Additionally, some eCommerce businesses (such as fashion retailers) experience seasonal demand and decline. This means there can be huge variations in the number of images needed for a website and this can place a strain on an in-house image clipper or photo editor.
Outsourcing this service means you shouldn't experience delays based on demand, nor should you pay for full-time staff when their services aren't required.
Faster Delivery Means No Interruption of Services
In relation to our last point, having a delay in acquiring your clipped product images can be more than just frustrating. It can make a retailer miss a crucial sales period, for example, thus affecting their bottom line.
Consistency
Having a professional image clipping service perform this task for all of your product images allows them to have a consistent (and therefore more professional) look, as the same methods have been applied to each photo.
Professional Skills are Required
Image clipping isn't a basic photo retouching skill, as it requires years of fine-tuning and learning how to use specialist software and processes. Therefore, it's not a process that anyone can try their hand at and achieve professional looking results.
Read Why Outsource Product Image Editing?
In the end, it's essential to keep a few things in mind when it comes to product photography. For one thing, you want images that are both realistic and high quality. No matter how good your product might look on your computer screen, that image isn't going to work if it doesn't have the visual appeal needed to stand out from the competition.
Remember to always test and experiment with different techniques to find what works best for your business. The best tool you can use in your business is always your own creativity and imagination!
About Pixelbyhand

We are a professional product photo editing service. We work with businesses across the globe perfecting their images for eCommerce websites.
If you run an online business and would like to improve on your current product images then complete the simple form below. (We will only use your email to contact you directly regarding any inquiry you make. We promise to never send you spam or any unwanted mail).
Let's transform your product images!
Get started with a Free Trial of our clipping path service or if you have any questions simply click Ask A Question to get started.
Let's Get Started Today. It's Free!
Send us a selection of your current images and we will show you how we can improve them.
All our sample images are completely Free.