10 Tips to Choose The Best Product Image Editing Service
It may seem a bit overwhelming the thought of sending your product images to an outside company for editing. Especially, if you don't know much about outsourcing work, how different countries operate and the product image editing industry as a whole. Finding the right service is not simply a matter of cost. There are a number of factors you should consider when deciding on the right provider for your work. This is not an exhaustive list but a great place for those just starting out on a search.
Cost is seen as the key factor by most businesses when they start out on their search. When you consider costs though you should factor in time wasted in terms of upload/download times, the cost of delayed images and the cost of mis-communications in the process.
So what are the key aspects in finding a product image editing service?
You should try to focus on finding a company that has few touch-points, has great communication, that is reliable, consistent in their work, fast in terms of turnaround, fast in terms of uploading/downloading images and of course reasonably priced.
.
Here are 10 key tips to help you find the perfect product image editing service for an eCommerce business:-
1) You Should Set Clear Image Goals And Expectations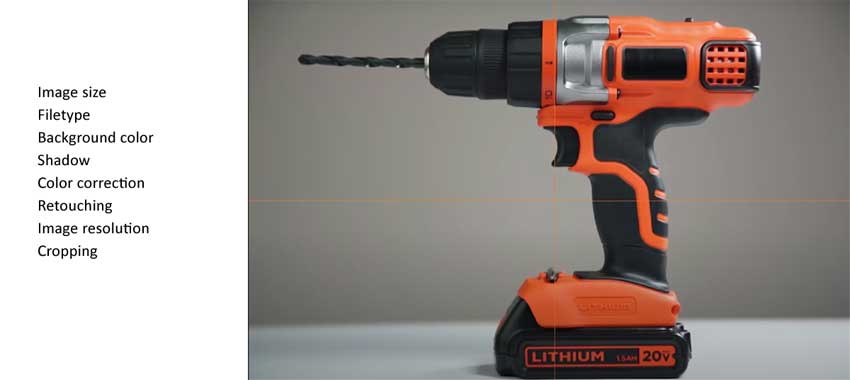 Some image editing services will actually help you in setting your image goals. You can tell them how you want a final image to look and they will suggest the best techniques to use based on your RAW images.
These goals should formulate a clear plan of how your images should look for your entire site. They will help you develop a creative template that should be used each and every time an image is edited.
2) Identify The Skills You Require And The Skills That Are Available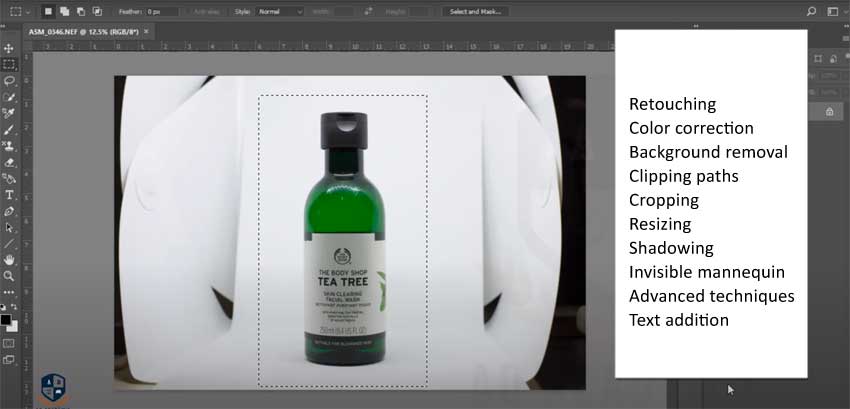 It's a big help to have a basic understanding of product image editing. A good idea of the basic image editing terms and methods will be useful moving forward.
It's vital that the service that you decide on should have the skills available to carry out all the techniques you want to apply. You may find that some service providers will tell you they can offer a technique such as retouching, though the reality maybe somewhat different.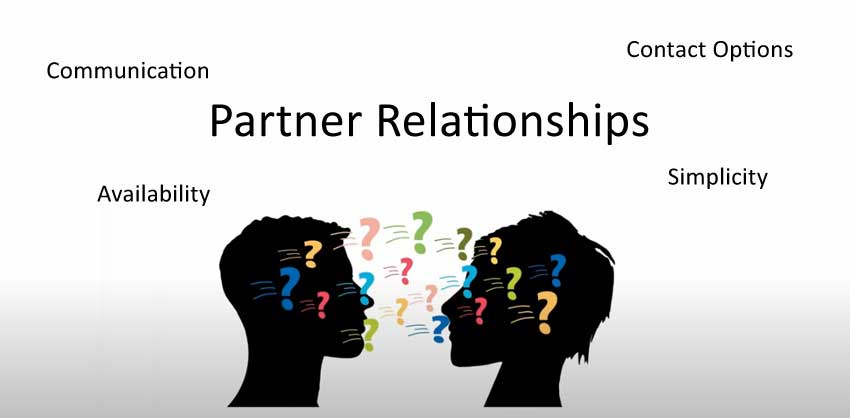 Limiting the number of touch points you have with your editing team is very important. If you keep needing to ask questions, wait for replies and follow up on work then this will significantly slow down the entire process. Bottlenecks will be created. It is however important that when you do need to contact your editing partner they are available and effective at communicating with you.
A great way to Narrow down potential image editing partners is to ask them something completely unexpected. For example, you could ask them to critique a particular product image and offer a solution to help the product game conversions. The answer will give you an insight into the potential partner's abilities, knowledge and skill set.
The goal here is to find out if they are willing to go the extra mile and also think on the spot.
4) What Does An Image Editing Partner Want From You?
This is an important question to ask, as you want to limit the amount of time and effort that it takes to interact with the chosen service when production is fully up and running.
The amount of effort required should be top heavy so that at the start you provide a maximum amount of information and gain feedback from the partner. Later on, when production begins, contact should be minimal unless there are any issues or problems – reduce the touch points!.
Your image editing should run like a well-oiled machine when it is up and running.
5) Don't Just Rely On Past Work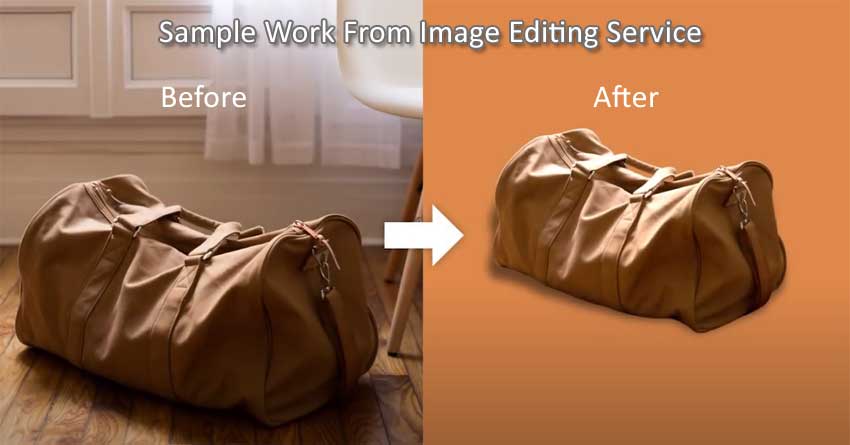 Looking at a company's past work allows you to get a feel for the type of images that they are used to editing. You don't want to be the same as everyone else, you want your product images to stand out. So make sure you get a number of trial images created as a clearer way of seeing how they work.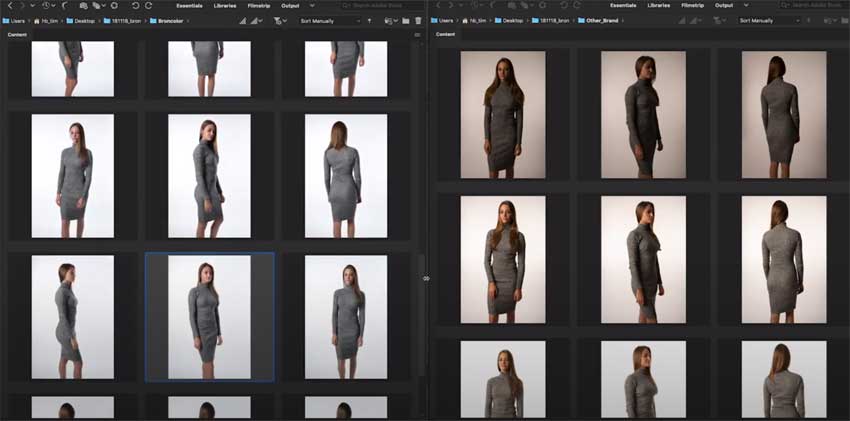 It's all well and good to have one or two images edited as samples. You should also consider using an entire batch of images as a trial. This will allow you to see not just the image editing skills, but also consistency, turnaround time and exactly how they work.
7) Request Direct Contact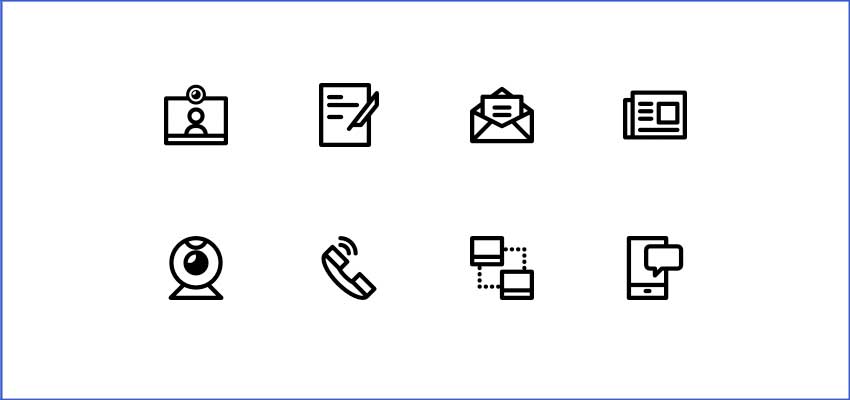 Fast, reliable contact at any time of the day is essential with your photo editing service. You don't want to spend your time being frustrated, trying to make contact with an automated system.
Also, you don't want to be waiting half a day for an email to be returned. You need direct, instant contact with a human being.
Your business is too important to be left on hold.
8) Will A Partner Understand Our Website & Brand Fit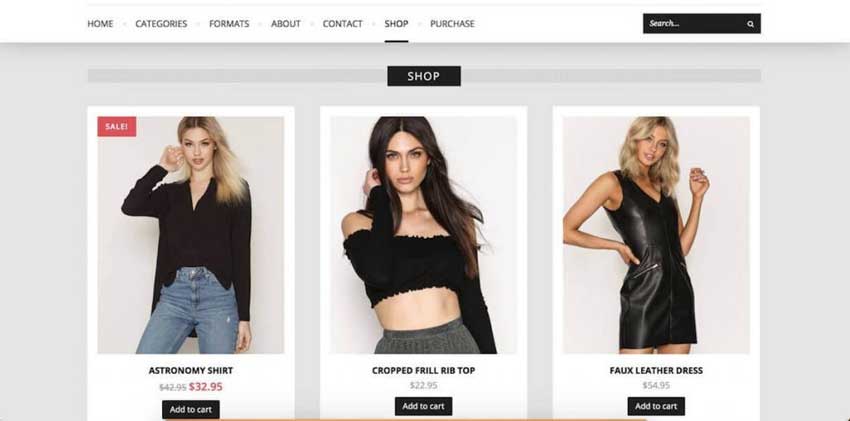 Your Image editing partner should fully understand how your product images fit into your website and branding. Consistency is the key when it comes to presenting your website in the correct light. They should have a specific template allocated just for your images. This allows each and every image editor to follow the same bath consistently.
9) Research How Much Experience The Service Has
Professional image editing has not changed that much in recent years, though web design has. A company that has been working in the industry for a long time will have gained a vast amount of experience in dealing with different types of images, techniques, requirements and also exactly what it takes to create high converting product images in terms of selling.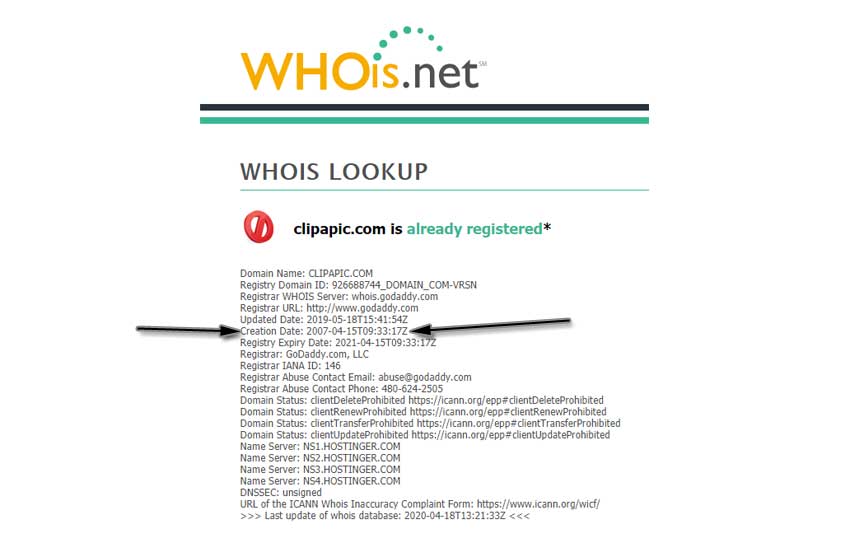 A simple method for telling how long a business has been running online is to do a simple WhoIs Lookup. You can see in the above example Pixelbyhand (previous name Clipapic) has been online since 2007!
10) Does The Provider Focus Solely On Image Editing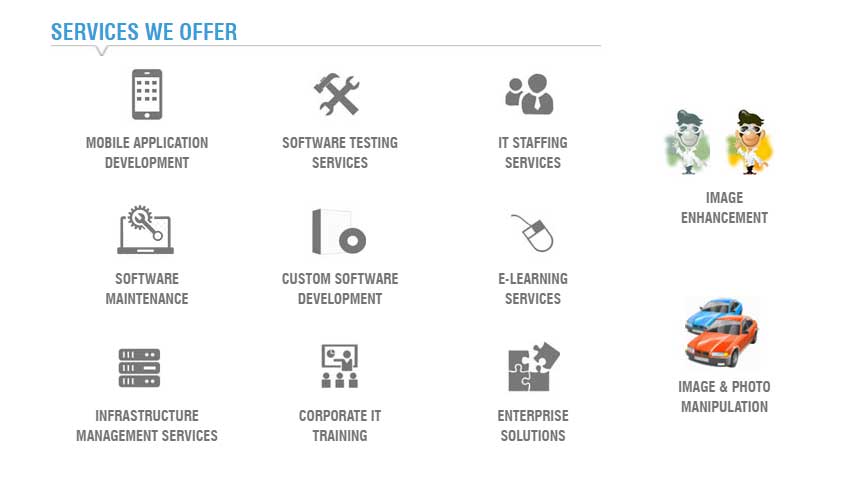 Some companies you find provide a vast array of services to their clients ranging from web design to 3D plans, whilst image editing is also part of their portfolio. It's always best to use a company that's sole focus and only offereing is image editing.
One of the most important things to remember when starting work with a product image editing service is that you're looking for more than just a particular skill set. The overall package that the service provides should be a major consideration when you are choosing. 
About Pixelbyhand

We are a professional product photo editing service. We work with businesses across the globe perfecting their images for eCommerce websites.
If you run an online business and would like to improve on your current product images then complete the simple form below. (We will only use your email to contact you directly regarding any inquiry you make. We promise to never send you spam or any unwanted mail).
LET'S GET STARTED TODAY. IT'S FREE!
Send us a selection of your current images and we will show you how we can improve them.
All our sample images are completely Free.