Pixel By Hand Blog
Information focused on eCommerce product image editing & post-production
Best Free Stock Photos Sites for Commercial Use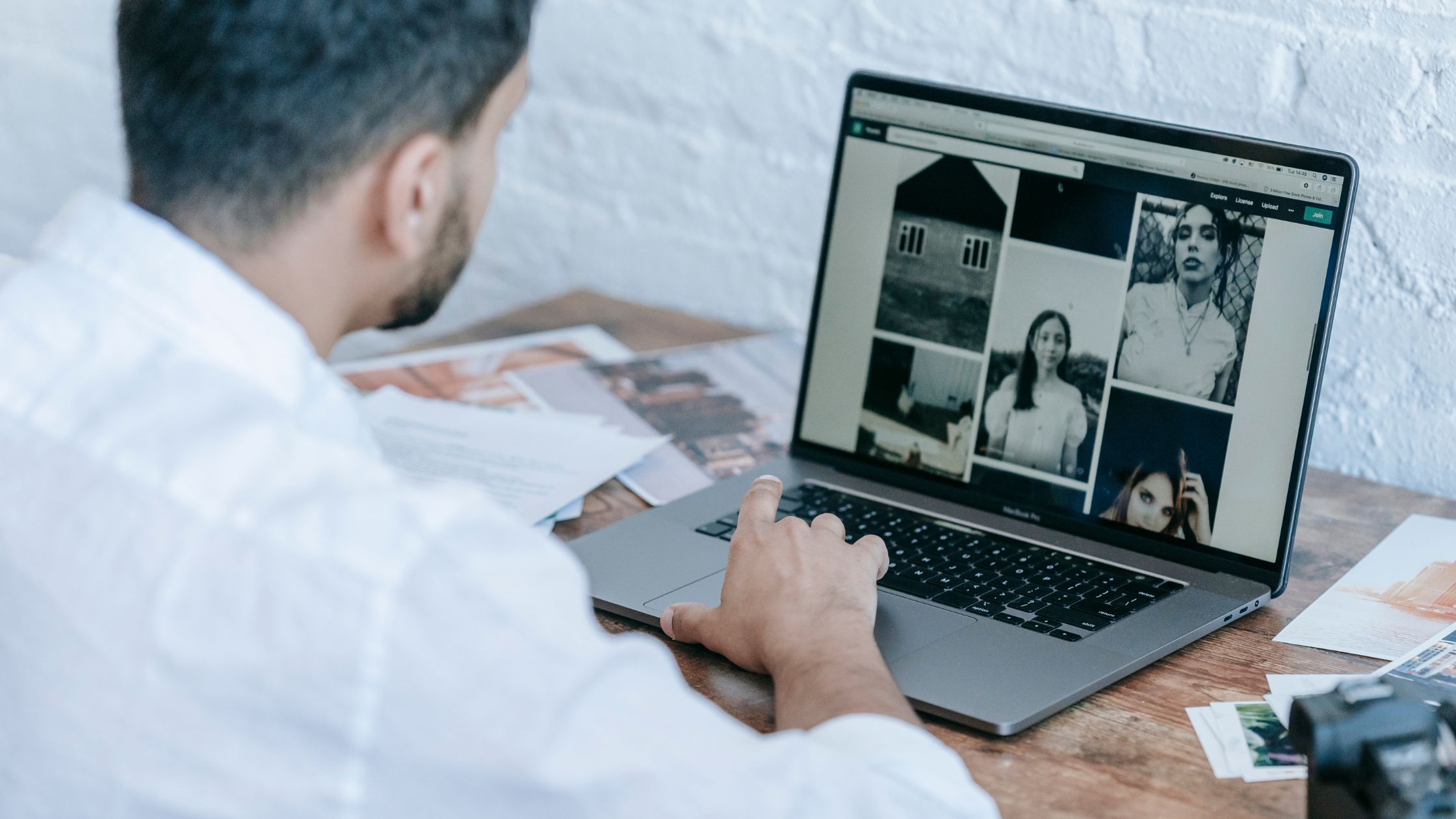 Stock photos are an eCommerce brand's best friend! When running an online business, having high-quality stock photos is essential for making your brand look professional and polished. Luckily, there are plenty of great free stock photo sites out there that can help you access amazing images with just a few clicks.
Often, stock photos are used to showcase products or services on websites and marketing materials. High-quality images can help convey the look and feel of your brand, showing off everything from product packaging to landscapes that fit with your visual style. And while some people might turn to professional photographers for custom images, there are many great options available for stock photos—all at no cost!
In this guide, we've compiled the best free stock photo sites for commercial use. Whether you're looking for generic images or specific types of content, these platforms have you covered. Read on to learn more about each one, and start using high-quality photos in your online marketing today!
Pexels.com
Pexels is a popular choice for many online businesses. With thousands of high-quality photos to choose from, this platform is a great resource for marketers looking for diverse stock images. Their content library includes everything from landscapes and lifestyle shots to product photos and abstract images.
Additionally, Pexels offers free stock videos as well. This makes it easy to find the perfect visuals for your campaigns , whether you're creating a video for social media or your website. And best of all, the platform offers a Creative Commons Zero license, allowing you to use images however you want without attribution.

Pixabay.com
Another great option is Pixabay. This platform features a wide variety of high-quality photos, with over 1.5 million images and videos to choose from. Their content library includes everything from product shots to nature landscapes, making it easy to find the perfect image for your needs.
Plus, Pixabay also offers free stock audio and video files, making it a great all-in-one resource for online marketers. And like Pexels, they offer a Creative Commons Zero license that allows you to use images however you want without attribution.

Unsplash.com
If you're looking for stunning high-quality photos, Unsplash is another great choice. Their image library is updated daily with new content, so you can always find the perfect images for your campaigns. And best of all, Unsplash offers free stock photos with no attribution required.
Whether you're looking for product shots, lifestyle visuals, or abstract images, there are plenty of great options for finding high-quality stock photos. By using the right platforms, you can create polished and professional content that helps promote your brand online. So start exploring these great free stock photo sites today, and discover amazing images for your marketing campaigns!

Canva.com
If you're looking for the ultimate online tool for creating stunning stock photos, look no further than Canva. This platform makes it easy to quickly create beautiful visuals that fit your brand, with thousands of templates and design elements to choose from.
Whether you're looking for generic images or niche content specific to your industry, Canva has you covered. Plus, the platform offers a range of templates for social media posts and blog images, making it easy to create professional-looking content in minutes. And best of all, you can easily resize images for any needs or platforms you need.
With Canva's user-friendly interface and affordable pricing plans, it's a great resource for anyone looking to create stunning visuals for their online marketing campaigns. So check out the platform today, and start using high-quality stock photos in your content!
Freepik.com
Freepik is another great choice for free stock photos. Their library includes thousands of high-quality images and graphics, making it easy to find the perfect visuals for any project or campaign.
Plus, Freepik also offers free vector icons, illustrations, and templates for various platforms, including social media posts and website designs. And best of all, their content library is constantly updated with new images, so you can always find the latest trends and designs for your marketing needs.
So if you're looking for a comprehensive resource for free stock photos, be sure to check out Freepik today!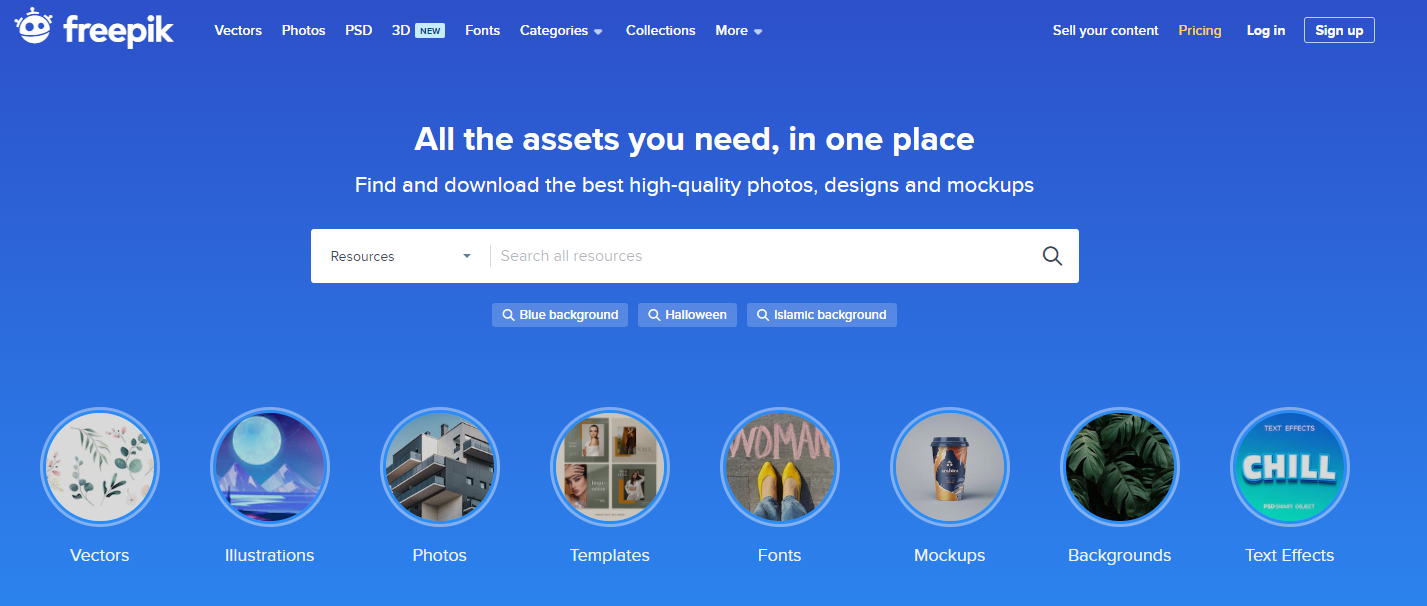 Morguefile.com
If you're looking for free stock photos with no strings attached, Morguefile is another great option. Their platform offers a wide variety of high-quality images, and they allow unrestricted use of their content with no attribution required.
Morguefile contains candid pictures of people and regular objects, similar to what you would find if your Aunt Sally shared her Google Photos stream with you. If you need a free header image for your website or blog, this is not the place to look. However, Morguefile is perfect when you need a quick, free photo of someone brushing their teeth or another relatively mundane activity.

Stockvault.net
Stockvault is another excellent source of free stock photos, wallpapers, and textures. The website only boasts a collection size that is half of Unsplash; however, it makes up for this deficiency with well-curated content and new additions daily. Additionally, the search engine on this site runs smoothly and efficiently browsing by category is readily available.
If you're looking for high-quality free stock photos, Stockvault is definitely worth checking out. Their content library is continuously updated with new images, making it easy to find the perfect visuals for your needs. And best of all, their platform offers plenty of filters and sorting tools to help you quickly find what you're looking for.

PicJumbo.com
After getting tired of having his photos rejected by major stock photo sites, a 24-year-old photographer decided to create PicJumbo—a now thriving free stock photo community with plenty of beautiful images.
PicJumbo has thousands of high-quality images that can be used for any purpose, across all types of industries and platforms. And best of all, the platform is constantly updated with new photos, so you'll always have access to the latest trends and designs.

RawPixel.com
Not only does Rawpixel have an expansive catalog of stock photos, but they also boast vectors, PSD mockups, and public domain artworks like iconic Japanese wood panel prints. Additionally, Rawpixel offers a lot of freebies, such as blog post templates and presentation resources.
In short, Rawpixel is one of the best free stock photo sites for professionals who need high-quality imagery for their online marketing campaigns.

Reshot.com
Reshot is much more than a collection of stock photos. It's a community with a purpose, and they want to provide emerging photographers with a place to showcase their talents to those who need it. Their curated collections are diverse, beautiful, and totally free.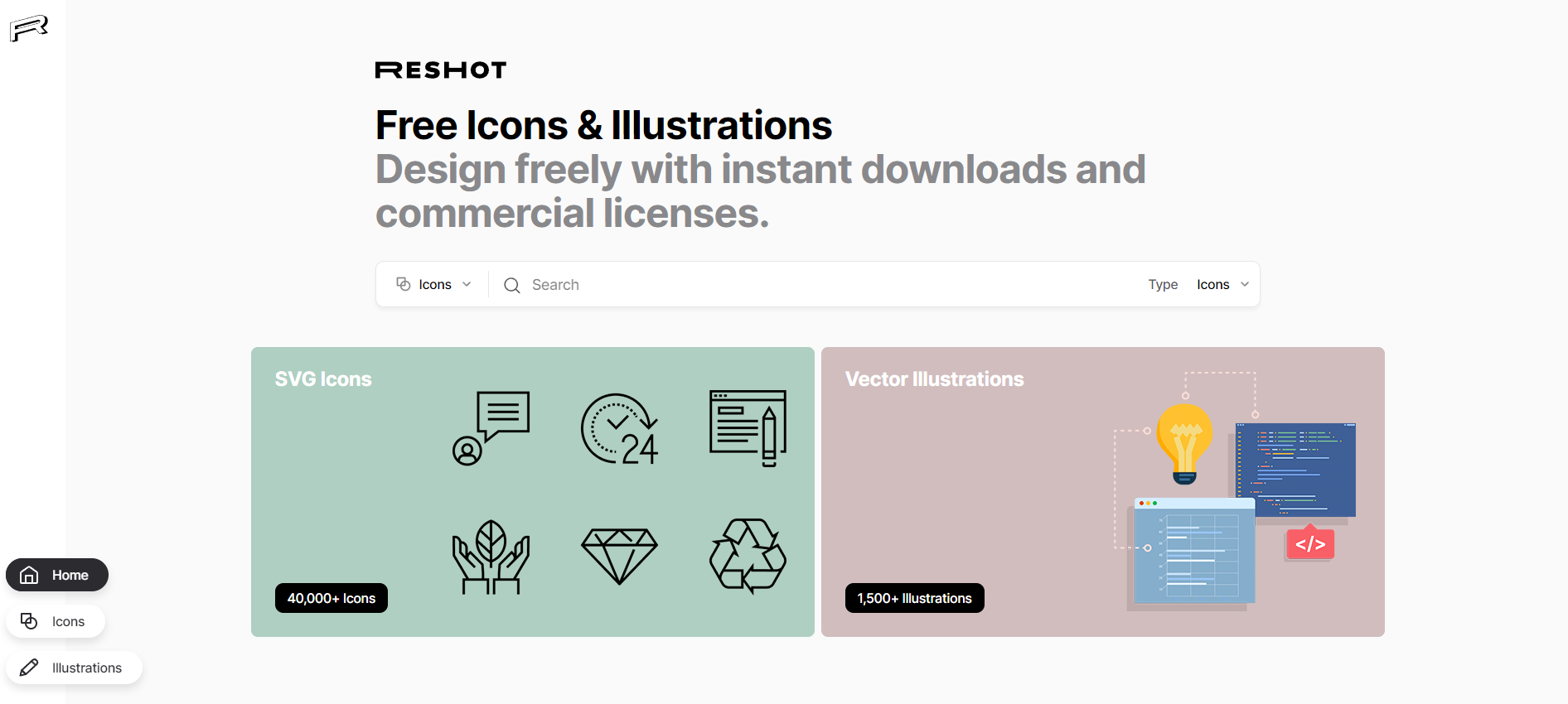 GettyImages.com
Getty Images provides high-quality stock photos, editorial photography, video, and music to businesses and creative professionals in advertising and media. With over 200 million assets in their library, they have something for everyone.
While you may have to purchase a license for some images, Getty Images offers the option to embed certain pictures on your website for free—so long as they're only being used for non-commercial purposes. The downside? These photos include the Getty Images watermark along the bottom that can't be removed.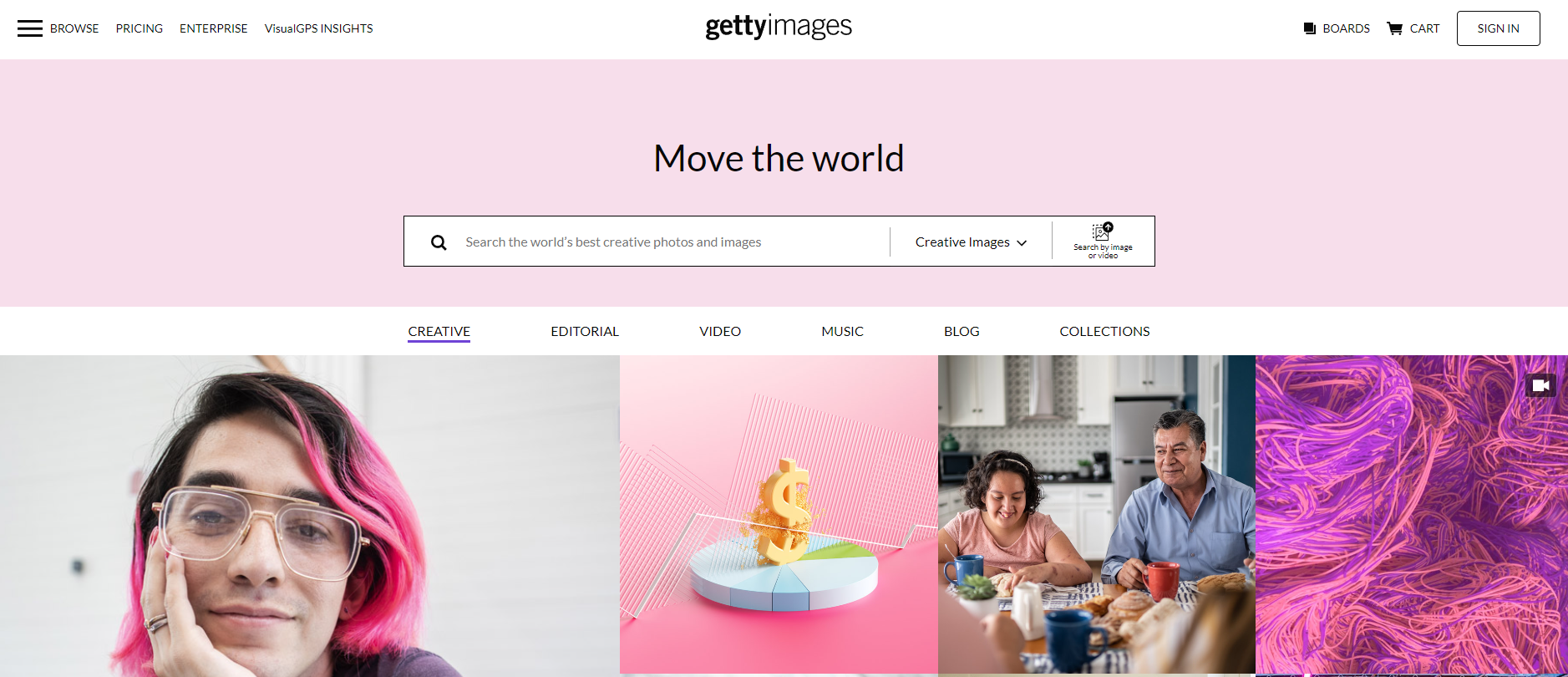 iStock.com
iStock by Getty Images is a top-stock photography website with millions of popular photos, illustrations, clip art pieces, videos, and audio clips. It's also great for contributors as it offers good payouts. Whilst you will have to cover a licensing fee for the majority of assets on the site, iStock does offer weekly free downloads of stock photos.

LifeOfPix.com
Life of Pix is a stock photography site that was created by the Leeroy creative agency. It offers life-like high-resolution stock images for download, and it has thousands of stock photos, including everything from food and people to architecture and textures. Every week, ten new photographs are selected by a handpicked photographer and added to the site. All copyright-free pictures are available for commercial usage, but some limitations apply to distributors.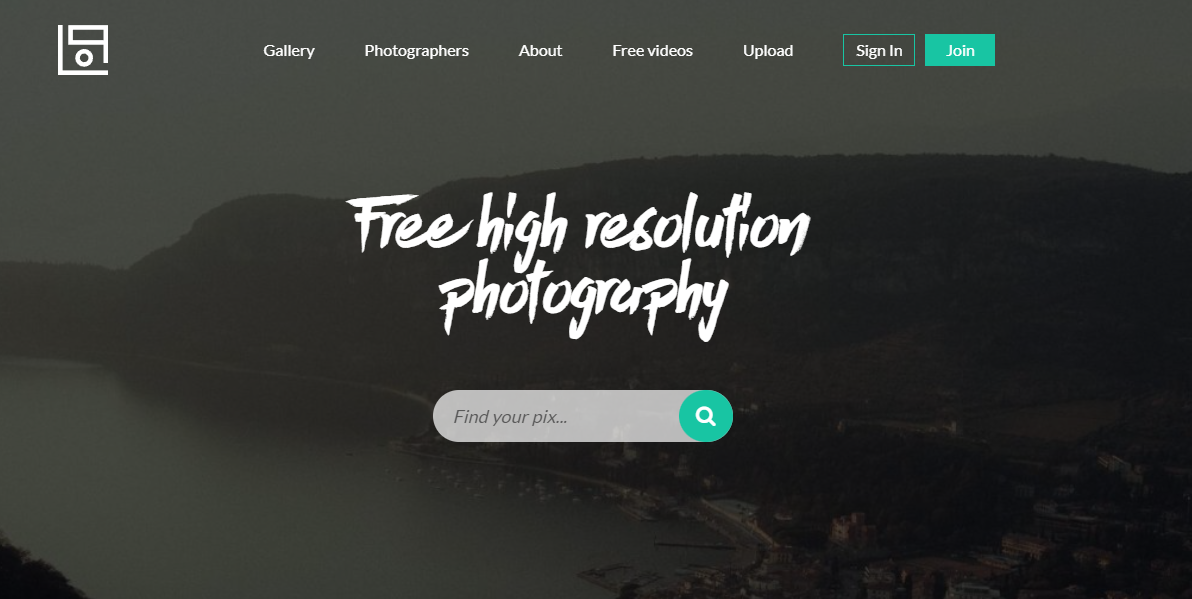 DepositPhotos.com
Depositphotos.com is a worldwide stock photo market with over 202 million assets for download. TripAdvisor, Forbes, and Subaru have curated collections of free stock photos and media that are trustworthy. Many pictures are available for purchase, but the site also provides more than 69,000 high-definition images you can use without paying anything.

ISORepublic.com
ISO Republic provides free, high-resolution photos and videos from a variety of sources that are all licensed under Creative Commons CC0. With over 6,000 pieces of creative content, there's sure to be something for everyone who needs it—and no attribution is required! If you want to support the project, you can also buy premium images.

FreeImages.com
Looking for high-quality, royalty-free stock photos? FreeImages has you covered, with over 380,000 images to choose from. Whether you need them for social media posts, ads, printed materials, or websites, you can find the perfect photo for your project – and it's all free to download. Plus, there are many options for different concepts like fashion, fitness business, family travel, and more!

Kaboompics.com
Kaboompics is a free stock image site that offers over 20,000 high-quality photos. It's owned by one photographer/entrepreneur and has a stock photo license that covers personal and commercial purposes without the need for attribution (although it's always appreciated). The site search helps you find photos in over 1,500 collections, with advanced sorting options to ensure you find the best match. Kaboompics' blog is also full of expert advice on marketing and design.

Freerangestock.com
Freerange is a well-known, free-stock photo site with a large collection of images available for download. Photos are taken both on-site and submitted by contributors. The collections cover backgrounds and textures, animals and insects, technology, and vintage photographs. New photos are added daily.

StockSnap.io
StockSnap.io is a free stock image site created by the team who also made Snappa, a graphic design tool. With hundreds of high-resolution photos that are added weekly and user-friendly search functions, this site is perfect for anyone looking for modern images to use in their projects without worrying about copyright restrictions.

Vecteezy.com
Vecteezy offers a free membership that gives you access to over 300 CC0 images; however, if you want more than just the basics, most of its images require you buy a Pro membership. The pro-membership starts at $9 per month but has many perks, including:
Give you immediate access to a database of millions of photographs.
Licenses to use photos for business purposes.
Remove the need to attribute photos.

Pikwizard.com
Pikwizard provides more than a million royalty-free images that don't require any attribution. In addition to this, it also offers free wallpapers and background images that can help your website or blog look its best. This site is also very user-friendly – simply search by keyword, sorting options, and collection to find what you need.

Freestocks.org
If you're looking for high-quality photographs that don't break the bank, Freestocks.org is a fantastic place to begin your search. Freestock's collection was largely compiled by three professionals who work full-time but create the catalog as a hobby. As a result, the variety of goods may be smaller, but they are all completely free and were taken by someone with lighting knowledge, editing skills, and composition understanding.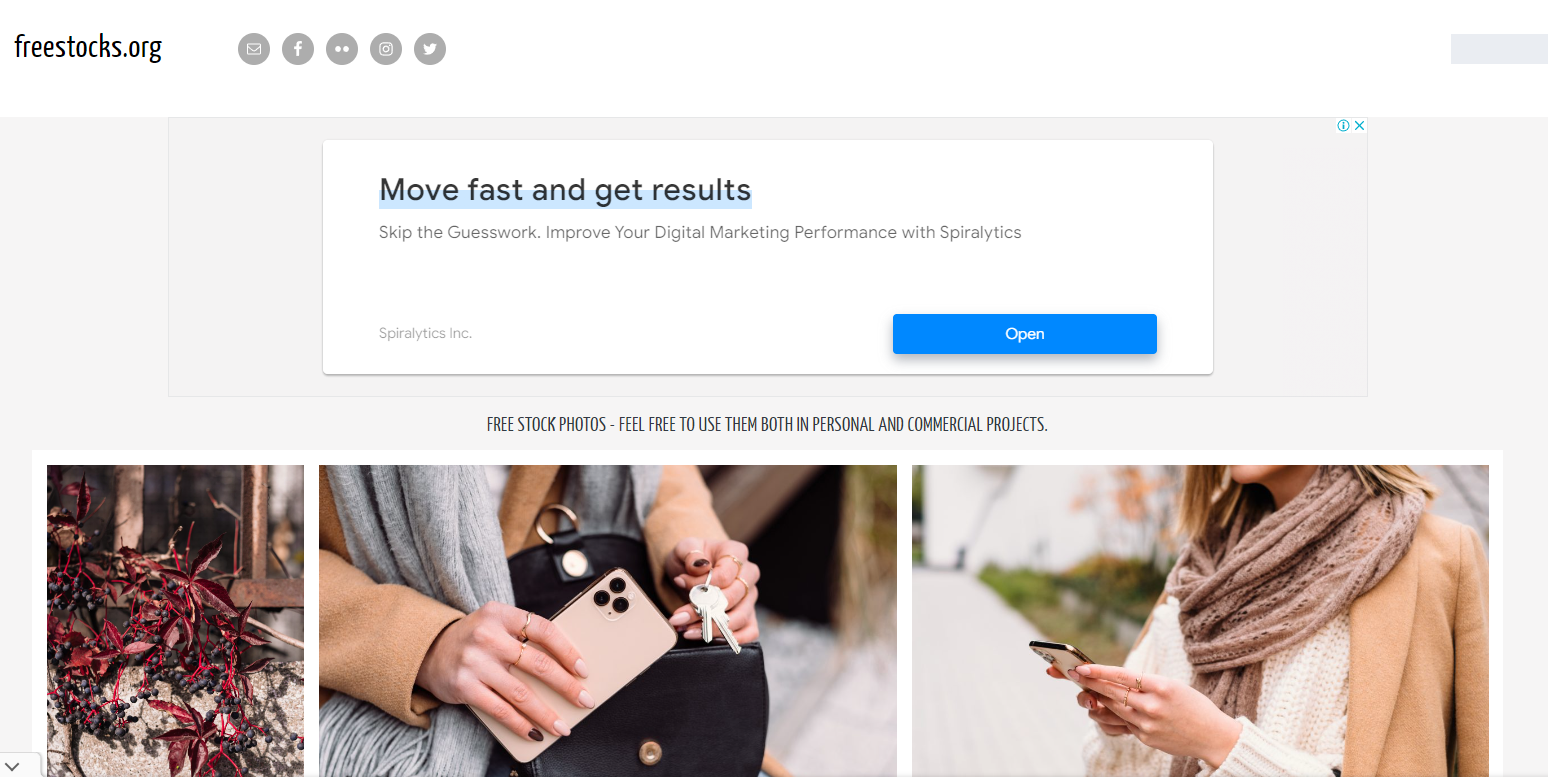 Pixel By Hand Product Photo Editing Service
In eCommerce, great images go beyond uploading high-quality images. It needs to be persuasive and touches the consumers' emotional triggers that will goad them to buy the product.
Pixel By Hand is one of the top photo editing services that can help you create the perfect product photos for your eCommerce store – enhancing colors, lighting, and more. We've worked with numerous brands and online retailers, which makes us one of the leading experts in the field.
We specialize in product image enhancement and have mastered techniques like background removal, creating clipping paths, and more. Whether you need photos for your product listings, website, marketing materials, or social media posts, we can provide you with the right image editing solutions!
So why wait? Contact us today to learn more about our services and create persuasive images that drive sales for your eCommerce business. Say hello to us in the chatbox below.
Let's transform your product images!
Get started with a Free Trial of our product photo retouching service or if you have any questions simply click Ask A Question to get started.
Let's Get Started Today. It's Free!
Send us a selection of your current images and we will show you how we can improve them.
All our sample images are completely Free.
SEND YOUR SAMPLE IMAGES TO EDIT FREE OF CHARGE
✔FREE TRIAL